I think I have mentioned before that I am not a great fan of cooking with nectarines. In my humble opinion, the perfect accompaniment to this favourite fruit is a paper towel. However! the other day I was poaching some pears for a project and since I had a few ripe nectarines in the kitchen, I thought I would whip up a mid afternoon snack for the house. OMG!
If you prefer the flavour of other spices like cardamon or cloves, change things up. Star anise, cinnamom, orange and ginger worked well for us and of course, pears, late peaches, apples or plums will also work but there was something about the sweet juiciness of ripe nectarines with the other earthy fall flavours that just worked. It also made the house smell wonderful.
Vanilla pudding or ice cream… and a prettier dessert bowl would be another option if dessert is the plan.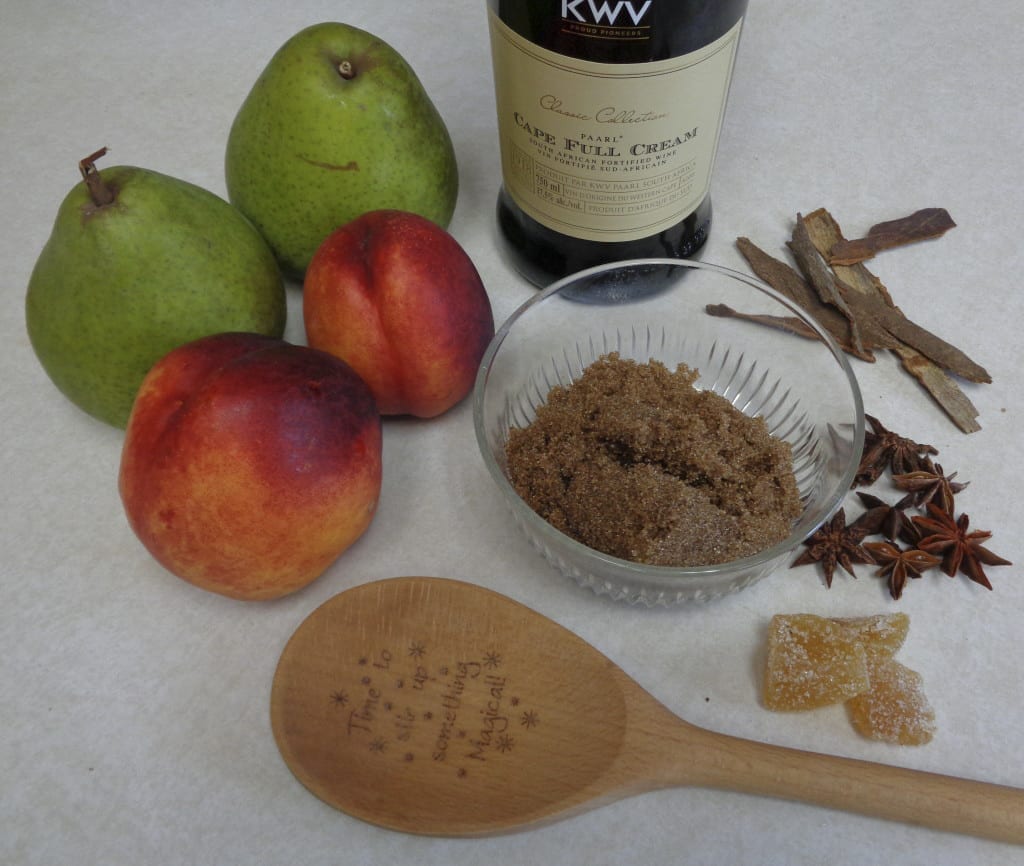 You will need:
1 1/2 cups sherry
3/4 cup brown sugar
3 medium pieces candied ginger
3/4 tsp. orange zest
4 star anise pods
1 cinnamon stick
3 ripe nectarines
3 Tbsp. chopped pecans
vanilla flavoured Greek yoghurt
Prepare by gathering the ingredients, washing your hands and putting on an apron. These simple acts can, when done with intention, bring your focus into the present moment for the task at hand. Find a place of appreciation within for the bounty around you and gratitude for the abundance the earth provides. Take a deep breath and begin.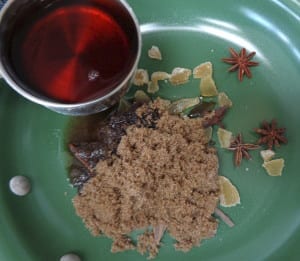 Combine the sherry, brown sugar and spices in a frying pan and bring to a boil.
Reduce to a simmer and stir to make sure the brown sugar has dissolved.
Wash and slice the nectarines into 8 – 12 slices per fruit.
Gently place the slices in the simmering mixture and poach for 5 – 8 minutes on each side.
Once the nectarines are poached, remove from the pan and add the next group. Repeat.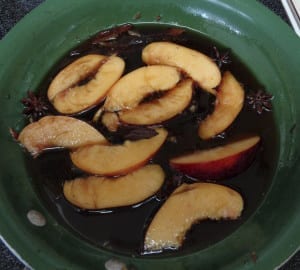 Keep the nectarines warm.
The liquid in the pan will reduce in volume as the fruit simmers and the alcohol will evaporate.
Once all the fruit has been poached continue to reduce the liquid over a low heat until the syrupy mixture coats a spoon.
To serve, place a couple of spoonfuls of yoghurt into a dish, top with 4 – 6 slices of poached nectarine, sprinkle with a few chopped pecans and add one or two additional spoonfuls of the poaching sauce.
Serve!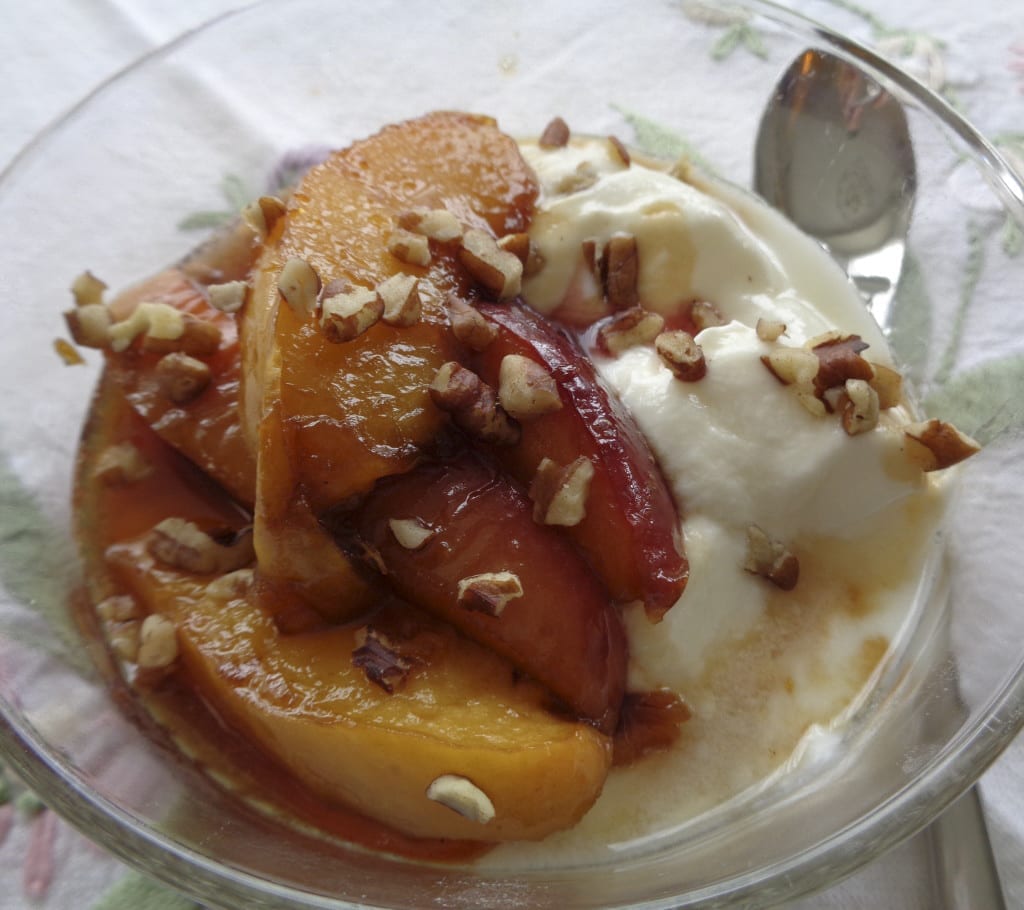 Sherry & Spice Poached Nectarines from My Kitchen Wand