I posted a few weeks ago a red currant jelly recipe that was photograped on Spelt & Almond Biscuits. These are those biscuits.
Spelt is an ancient grain that fell out of favour when wheat was industrialized due to the need for spelt to include a second step in the process of making flour. Hard spelt husks required an additional action to remove them while wheat did not.
A resurgence of interest is happening as more information becomes available about the health benefits of this member of the grain family. Although it has gluten, it is easier for people with wheat sensitivity to digest and can be traced back 9,000 years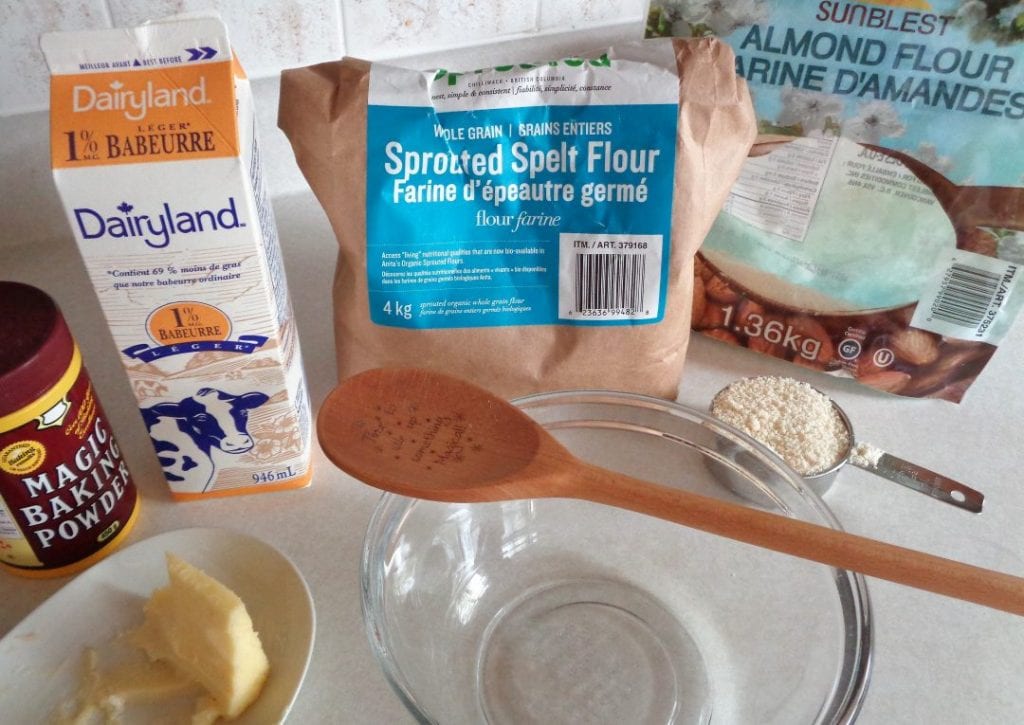 You will need:
1 1/2 cups sprouted spelt flour (if not using almond flour increase to 2 cups)
1/2 cup blanched almond flour/meal, optional
1 Tbsp. baking powder
1/4 tsp. sea salt
6 Tbsp. butter, cold
2/3 cup buttermilk
blueberries, optional
In England during the Middle Ages one crop of grain in four failed, greatly affecting a community. Although we live with the illusion that that can not happen again, there is no guarantee. With gratitude to the harvest started this month, gather your ingredients. With thanks for an abundance of choice, take a deep breath and invite in the compassionate spirits. Begin.
Preheat the oven to 450 degrees F.
Let me start by saying there is no need to use the almond flour in this. It is just another way of bringing proteins into your diet, something I have an awareness of lacking and adds an additional layer of subtle nutty flavour. If it is not sitting on a shelf, it is possible to either grind nuts or use additional spelt flour.
In a medium bowl, combine the flours, baking powder and salt. Now if you have been told all your life to use cold butter at this stage carry on.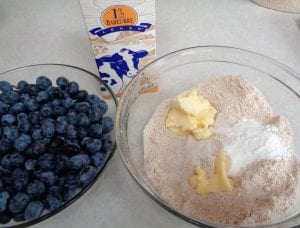 I had an adventure with a camp cook several decades ago and I tend with pastry and biscuits to cut in the butter at room temperature these days.
It is all about a light touch and not overworking the mixture. The more the butter is worked into the flour the less flaky the final biscuit will be. A light fast touch is needed when adding the fat at room temperature.
Which ever way you choose, the mixture should resemble coarse crumbs, not larger than a pea. The melting butter while the biscuits are baking is what gives the layers inside. This is the time to add in any fruits, fresh or dried and if there is time, to pop the bowl into the fridge for a few minutes to firm up the butter before baking.
When ready to bake, slowly pour the buttermilk over the flour mixture and bring the dough together. Spelt absorbs liquids differently than wheat so watch what is happening as it is easy to over moisturize spelt, making for short, crumbly biscuits.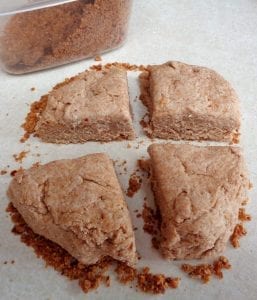 Turn out onto a flour dusted counter and bring the mixture together, kneading 2 – 4 times.  The more the dough is worked the less flaky it will be and one of the reasons to cut biscuits into wedges. Rolling and rerolling dough to cut circles works the dough.
I happened to have some leftover ground roasted bits on which I placed half of the biscuit dough and cut into wedges before turing over and baking them bit side up. (Just some spontaneous tweaking.)
With the second half of the dough, I rolled and cut rounds.
Transfer the biscuits to a cookie tray and bake for 12 – 15 minutes.
Serve hot from the oven with whatever topping suits your mood.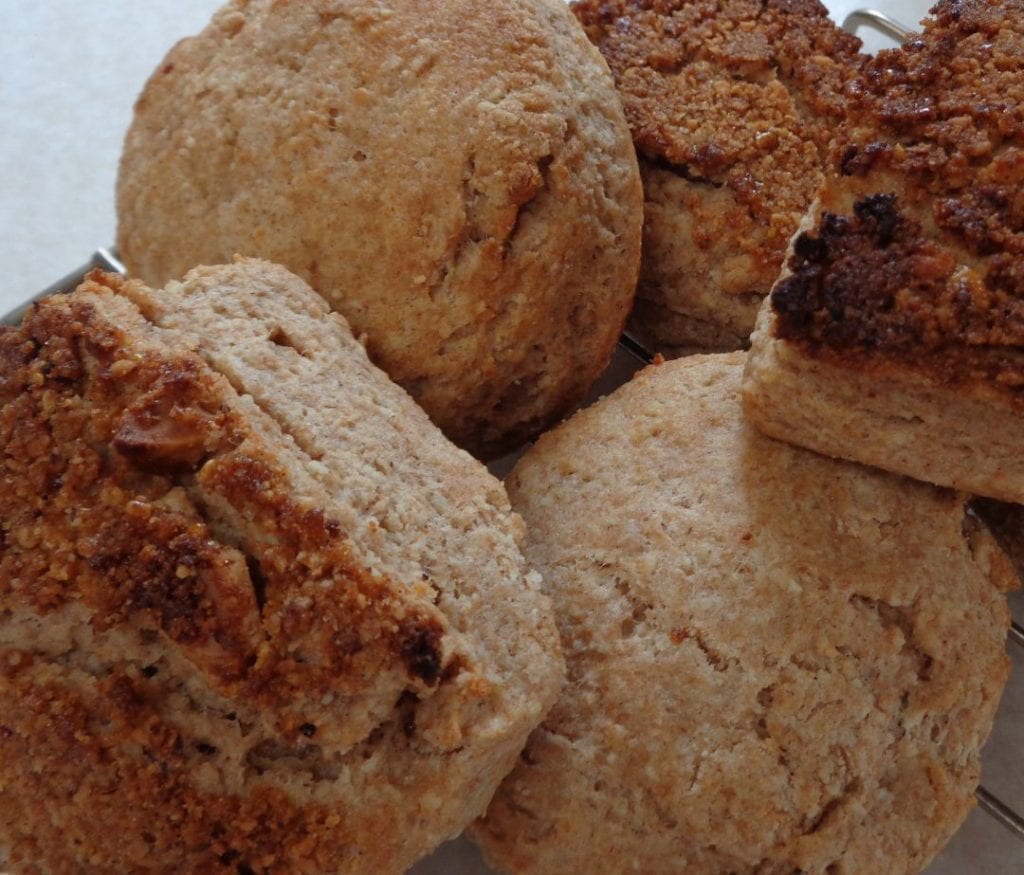 Spelt & Almond Flour Buttermilk Biscuits from My Kitchen Wand