Stay hydrated while celebrating this summer. Quick and pretty, this lemonade, with delicious fruit can be just the thing for those really hot days. Serve cold while stretching and enjoying the local bounty.
Consistently adding lemon juice to your diet can have a cleansing and detoxifying effect which will aid in the proper digestion of your food's nutrients. The acid in all citrus fruits is however damaging to teeth enamel.
Ensure lemon skins are properly washed before cutting and squeezing so that chemicals on the skin do not transfer to the drink.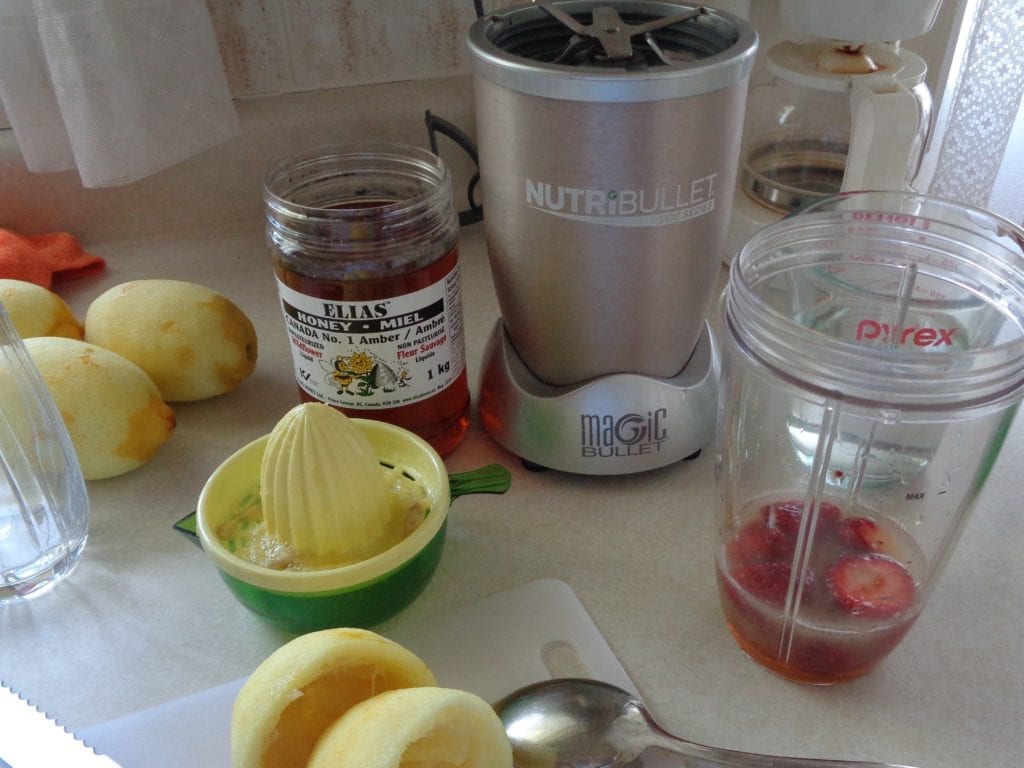 You will need:
Strawberries, raspberries or a combination 4 – 10 pieces as preferred
1 cup water
2 Tbsp. honey
1/4 cup freshly squeezed lemon juice ( wash and zest the skins for other projects before cutting )
1/2 cup crushed ice (optional)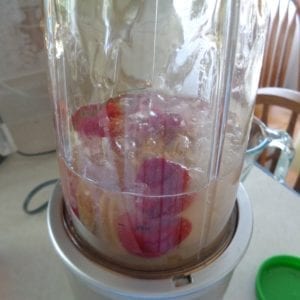 At the beginning of summer, the first ripe berries are strawberries, making this a perfect combination for summer solstice. On really good years or further south than where I live, the local raspberries may just be ripe as well, so a combination or straight raspberries is another option. By Lammas, non ever-bearing strawberries will be done for the season and a shift into raspberries (possibly with some additional ripe blackberries) will work well too.
Consider freezing berries so this tasty treat can be enjoyed all summer long.
Place all the ingredients in a blender. Blend until all the fruit has been transformed into juice. When adding ice, please make sure it is a strong blender. Taste and add additional honey to suit your preference. Much will depend on the sweetness of the fruit(s).
Sugar can be substituted. I just prefer honey with all the fresh fruits.
If not adding the ice, an extra 1/2 cup of water will lighten the beverage. Chill non iced lemonade before serving or pour immediately into a glass over lots of ice.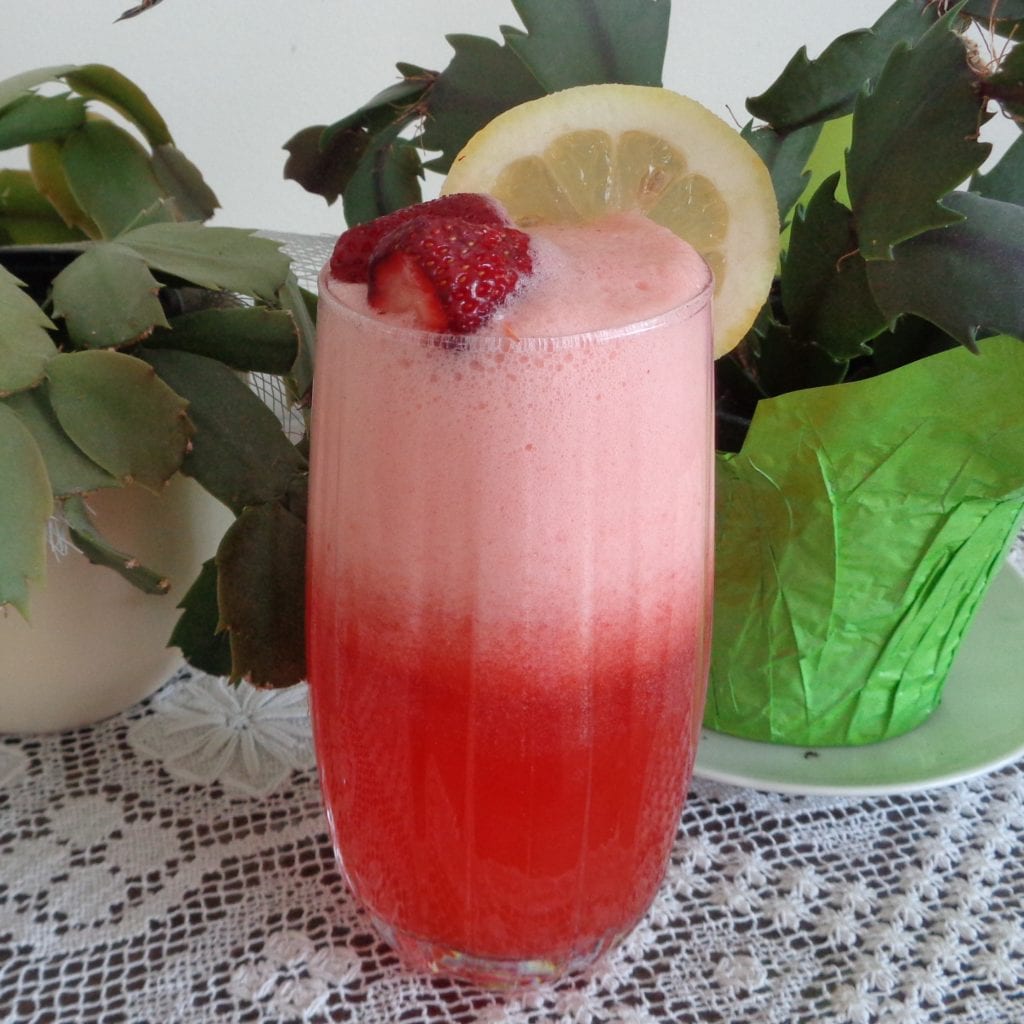 Strawberry/Raspberry Lemonade from My Kitchen Wand