…and just in time for Father's Day, a nummy nummy gluten free brownie recipe, creamy and crunchy and chewy and….. it all depends what part of the pan you get to enjoy. Bake this today so it has time to firm up by tomorrow and enjoy!
p.s. It's not just for Father's Day but don't tell Dad.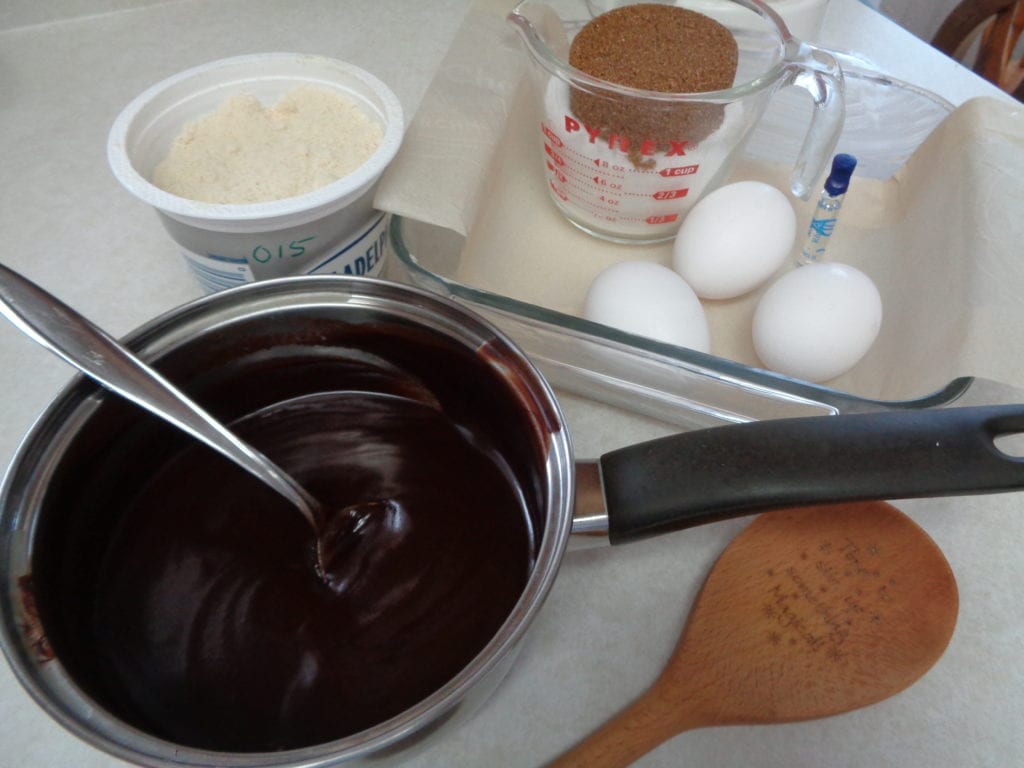 You will need:
3/4 cup butter
3 oz. unsweetened chocolate, chopped ( semi-sweet will work in a pinch)
1 cup white sugar
1/2 cup Demererra sugar
3 large eggs
3/4 cup almond flour
Preheat the oven to 350 degrees F. Fold parchment paper to fit the bottom of a 9 x 9 x 2 inch pan. Place in the form with the folded bits facing to pan and not the brownies. Yes, an 8 x 8 pan can be used if that is what is in your pantry but adjusting the baking time will be needed as thicker brownies will take longer to bake.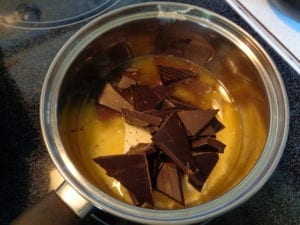 If your household includes unsalted butter then by all means substitute that and add 3/4 teaspoon of salt. In this part of the world unsalted butter has a history of costing more and not always being easy to find so salted butter it was.
Combine the butter and chocolate in a small pot and gently melt over a low temperature. This can also be done in a bowl over hot water. Stir until combined, glossy and smooth. Set aside to cool for several minutes then stir in both sugars. Continue mixing until well combined before adding the eggs, one at at time, stirring well after each addition.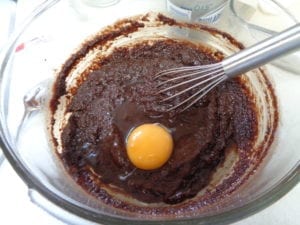 Add the almond flour and stir well. If you would like to add an extract such as vanilla or rum or coffee, now would be the time but I was perfectly happy not adding anything extra.
Transfer the batter to the prepared form, spreading it out to all the edges and smoothing to a flat surface.
Bake 25 – 30 minutes. There will be crust on top, firm edges and a center that appears dry. In this case using a toothpick to check for doneness is a little different. It should have tiny baked bits attached when taken out. If the toothpick is completely clean the brownies have been overbaked. and will tend towards being too dry.
Cool 10 minutes before cutting, overnight if you can resist. When I baked these the first time, I loved the taste of the centers but they seemed too creamy and soft and I was concerned I had underbaked the batch. The next morning though everything has cooled down and firmed up.
For best results cut into 16 squares with a sharp knife when the brownies are cold then allow them to warm to room temperature before serving.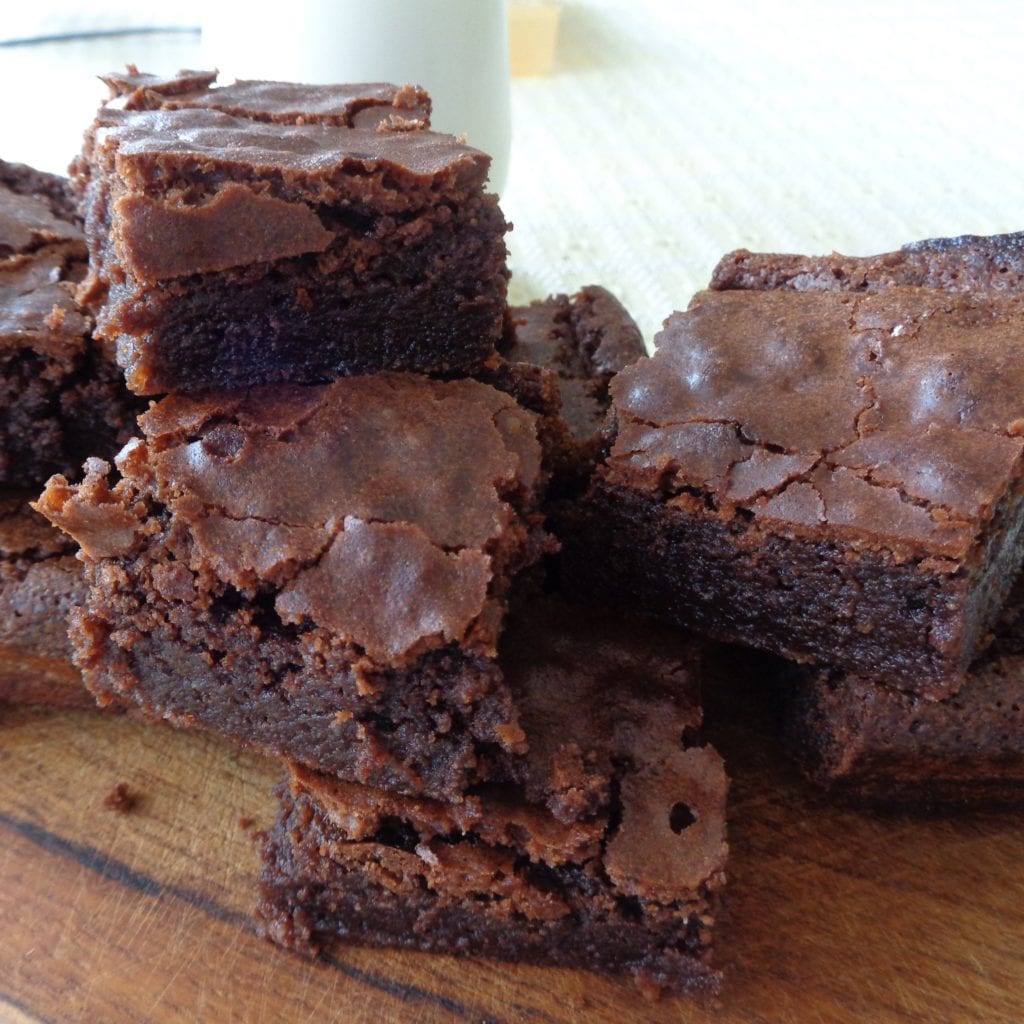 Almond Flour Brownies from My Kitchen Wand