Before the days of Kool-Aid, moms made this recipe to jazz up all that summer water. It goes at least as far back as my grandmother and probably at generation further.
Glasses would be marked with nail polish initials on the bottom and when someone wanted a long cool drink with something extra, out would come the syrup and cold water. Afterwards the glass was rinsed and put aside to dry until the next drink was needed.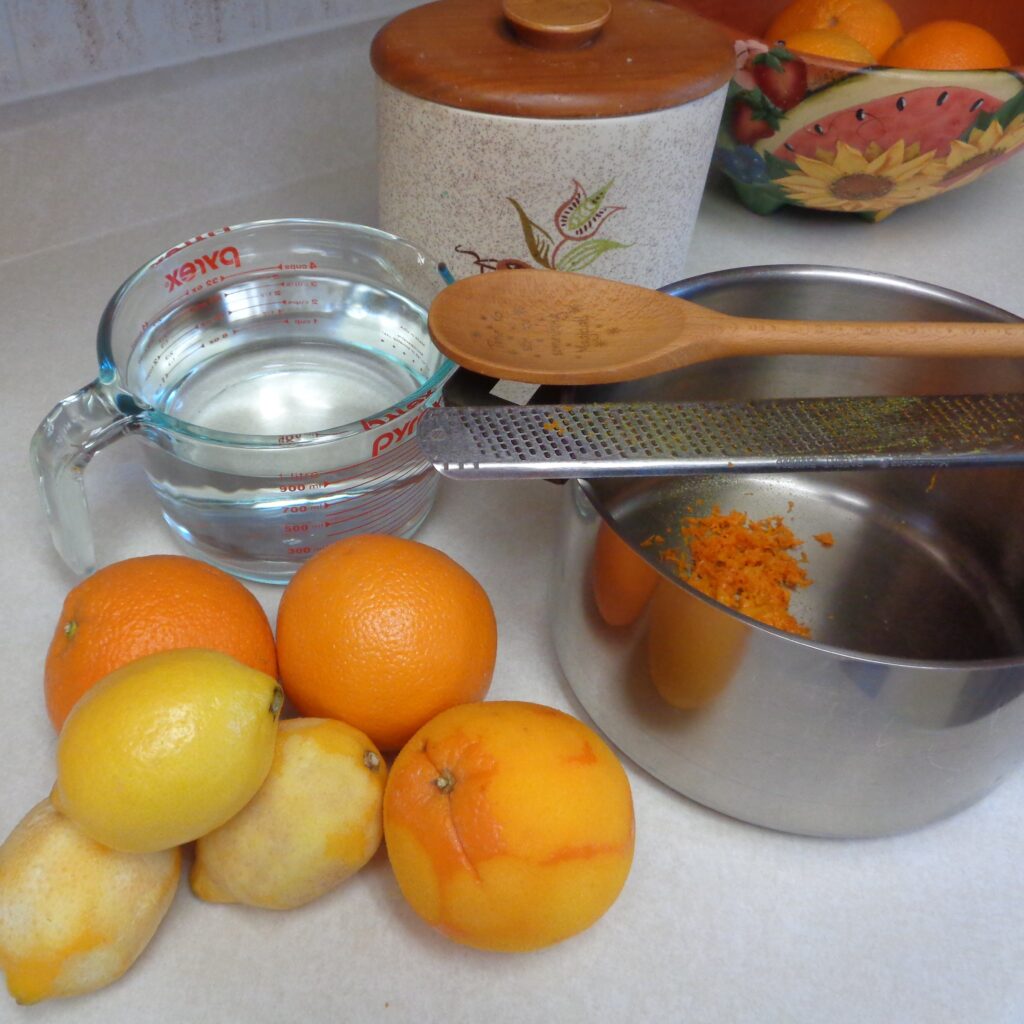 You will need:
Zest of 4 – 6 pieces of the fruit below
Juice of 3 lemons
Juice of 3 oranges
4 cups sugar
2 pints boiling water
1 oz. Tartaric acid
While taking a deep breath to help you into the present moment, invite the compassionate spirits to join. "In my kitchen, filled with Care, I welcome, Earth, Fire, Water, Air". While gathering the ingredients focus on your purpose. Are you making this for family and friends? Is it intended for sharing at a gathering of your community? Hold your purpose clearly in your mind as you begin.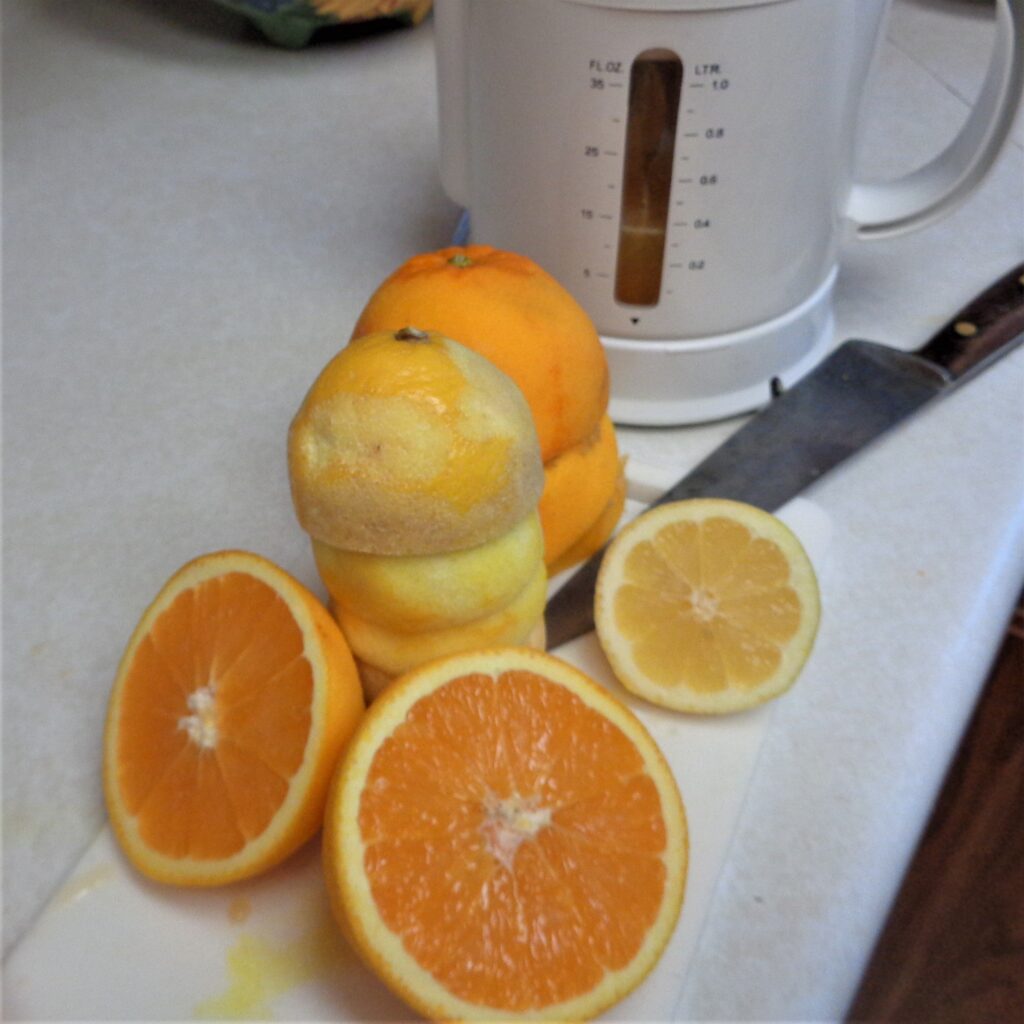 Begin by washing the citrus fruit and zesting the skins. I generally use all the zest but if that seems too much for you using only 4 pieces of fruit works too.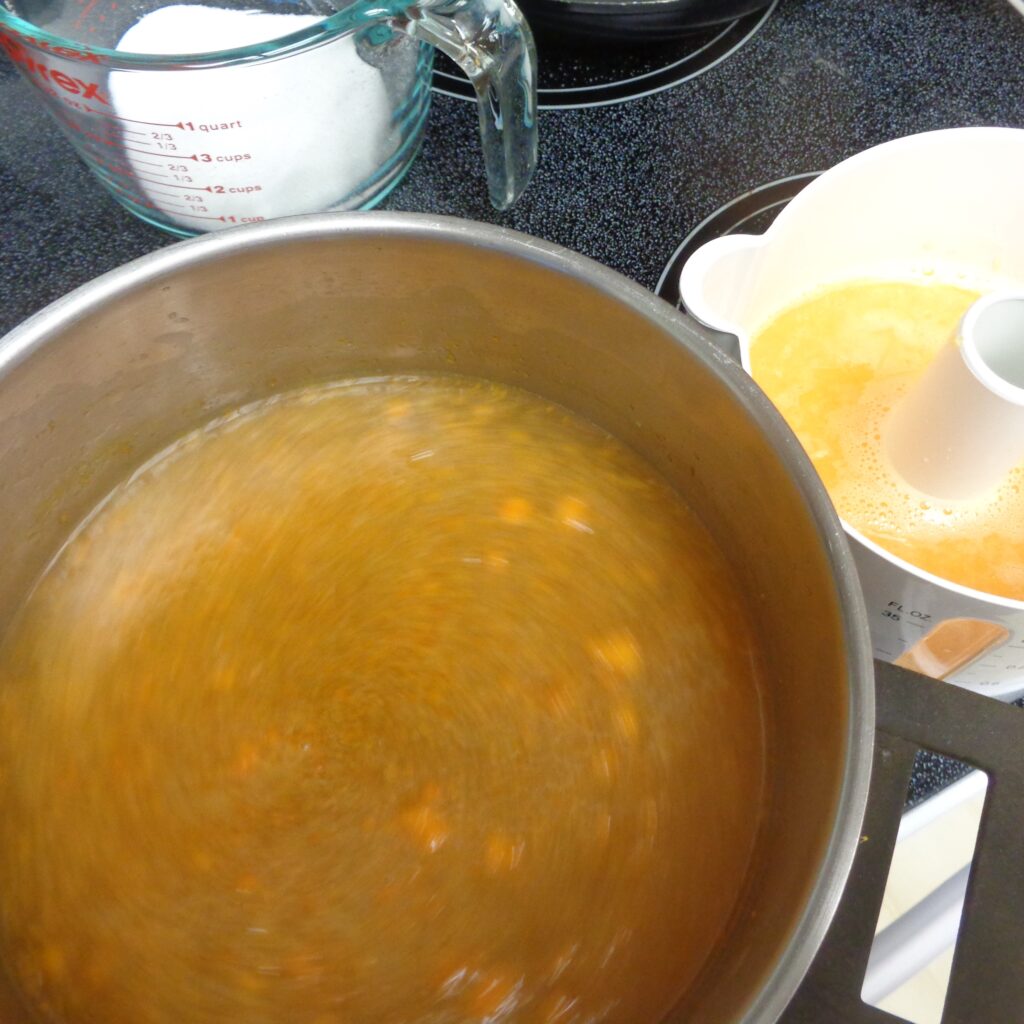 Combine all the ingredients except the Tartaric acid. Heat until all the sugar has dissolved before adding the acid. Stir well and bottle.
If Tartaric acid is new for you. Here is a little information. Tartaric acid is about 4 times stronger than Citric acid and gives this syrup its bite. It is made from grapes while Citric acid is made from citrus fruit. Local wine making supply stores are a good place to start making inquiries if a source is needed. I had a very helpful clerk at Bosa Grape who was more than willing to send me some "white powder" through the mail.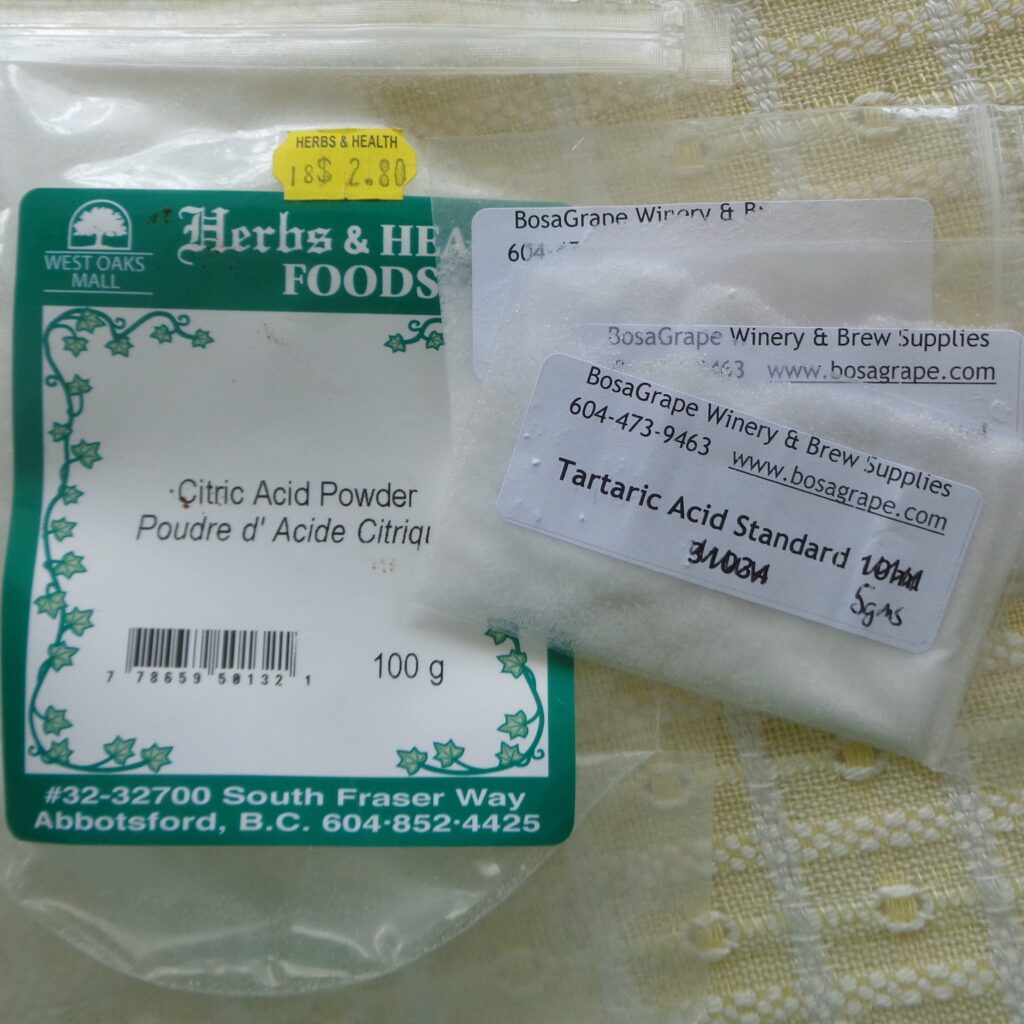 I prefer my syrup in bottles with small lids. They are easier to pour than from a traditional canning jar shape, so I keep the bottles in the fridge rather than doing a full water bath seal but that is also a possibility. They will be fine for a couple of months.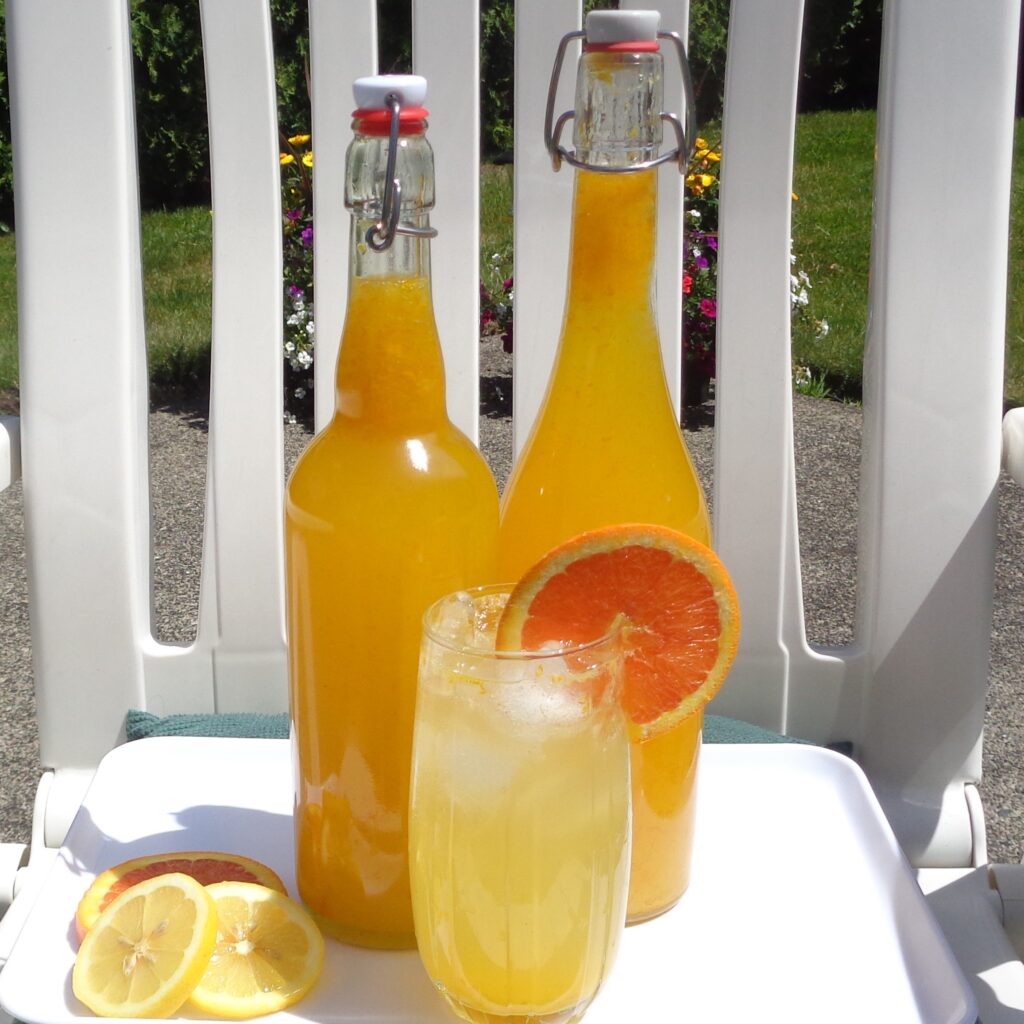 To serve combine one to two tablespoons into a glass and add water. Top with a few ice cubes.
Summer syrup can also be added to soda, iced tea or cocktails. The one below was made with rum, muddled strawberries, syrup and soda.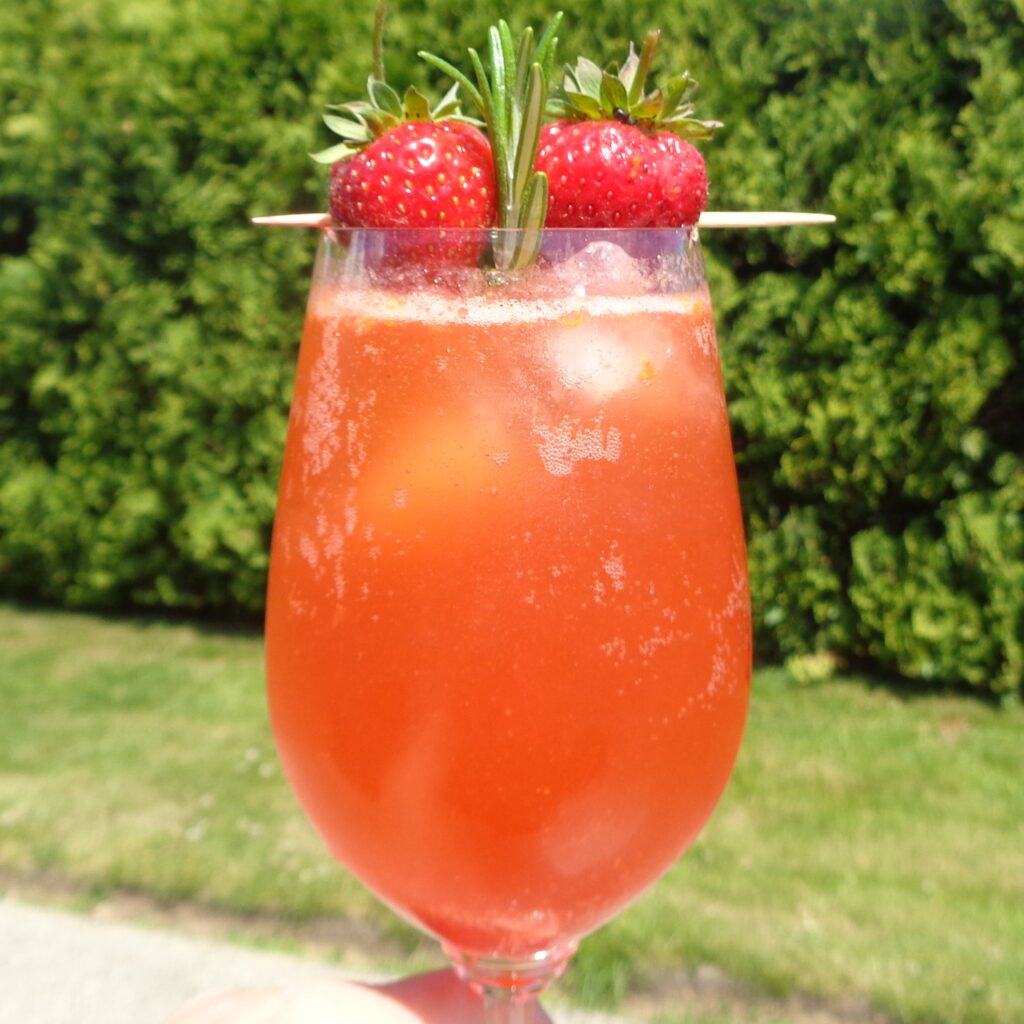 Summer Syrup from My Kitchen Wand