May 25th is Brown Bag It Day and something easy to cut and package seemed like a tasty treat for your workplace. Working from home? May yourself a cuppa and enjoy.
Walnuts are actually a drupe. The nut is the "stone" inside the shell and will release when it is fully ripe. It takes between four and ten years for a walnut tree to mature and begin bearing fruit. Heavy crops tend to happen every other year. They are nutrient-dense, rich in Omega-3 fatty acids, polyphenol antioxidants, B-vitamins, Vitamin E, manganese, copper, potassium, calcium, iron, magnesium, zinc, and selenium.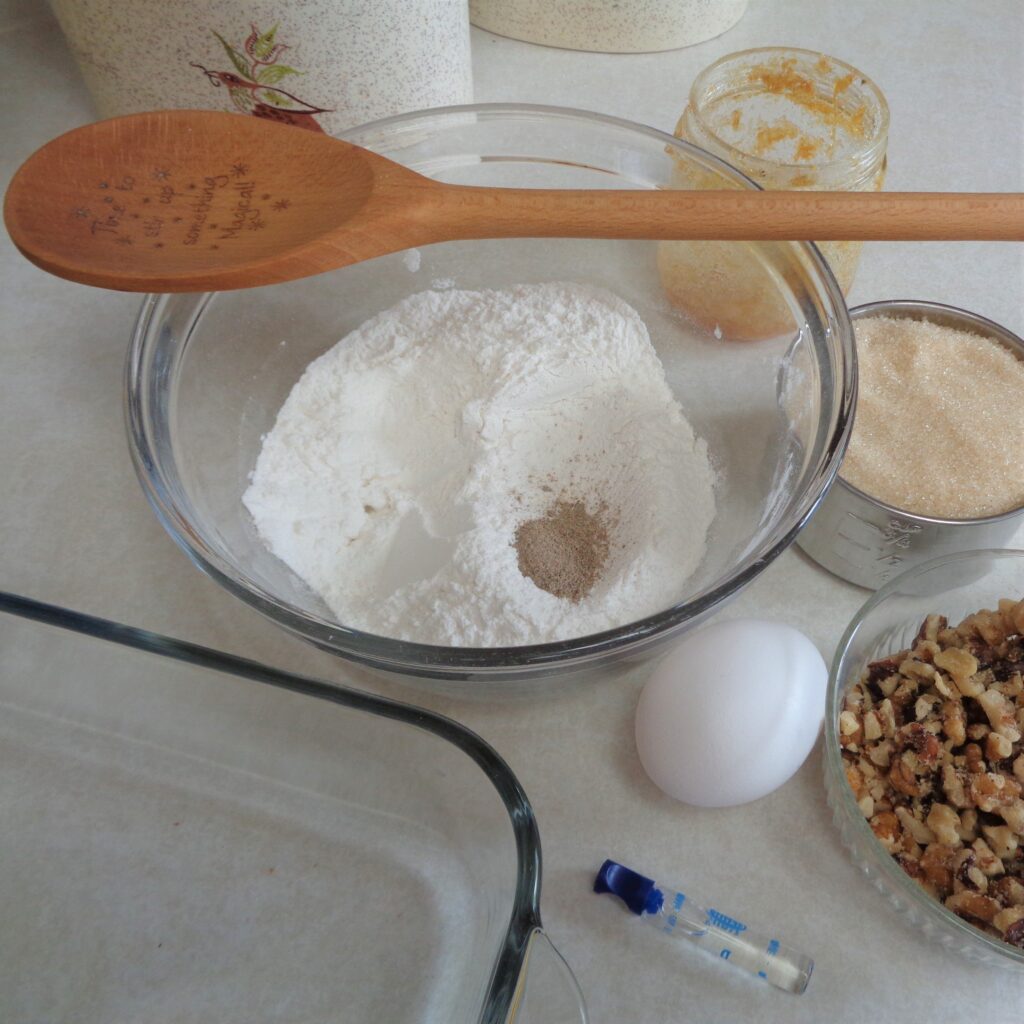 You will need:
3/4 cup all-purpose flour
1/2 tsp. salt
3/4 tsp. baking powder
1/8 tsp. baking soda
1/2 tsp. cardamon
1 large egg
1 cup light brown sugar, firmly packed
1/2 tsp. rum extract or 1/2 bottle rum essence
3/4 tsp. lemon zest
1 cup chopped walnuts
Walnuts are connected to abundance, motivation and creativity. Holding those intentions as you prepare would be excellent themes to focus on. As hands are washed, let the nigglies drip off your fingertips and circle down the drain, taking away any concerns that keep you from being present. Begin.
Grease and flour and 8×8 or 9×9 square pan. Preheat the oven to 350 degrees F. Combine the dry ingredients in a sifter and put aside.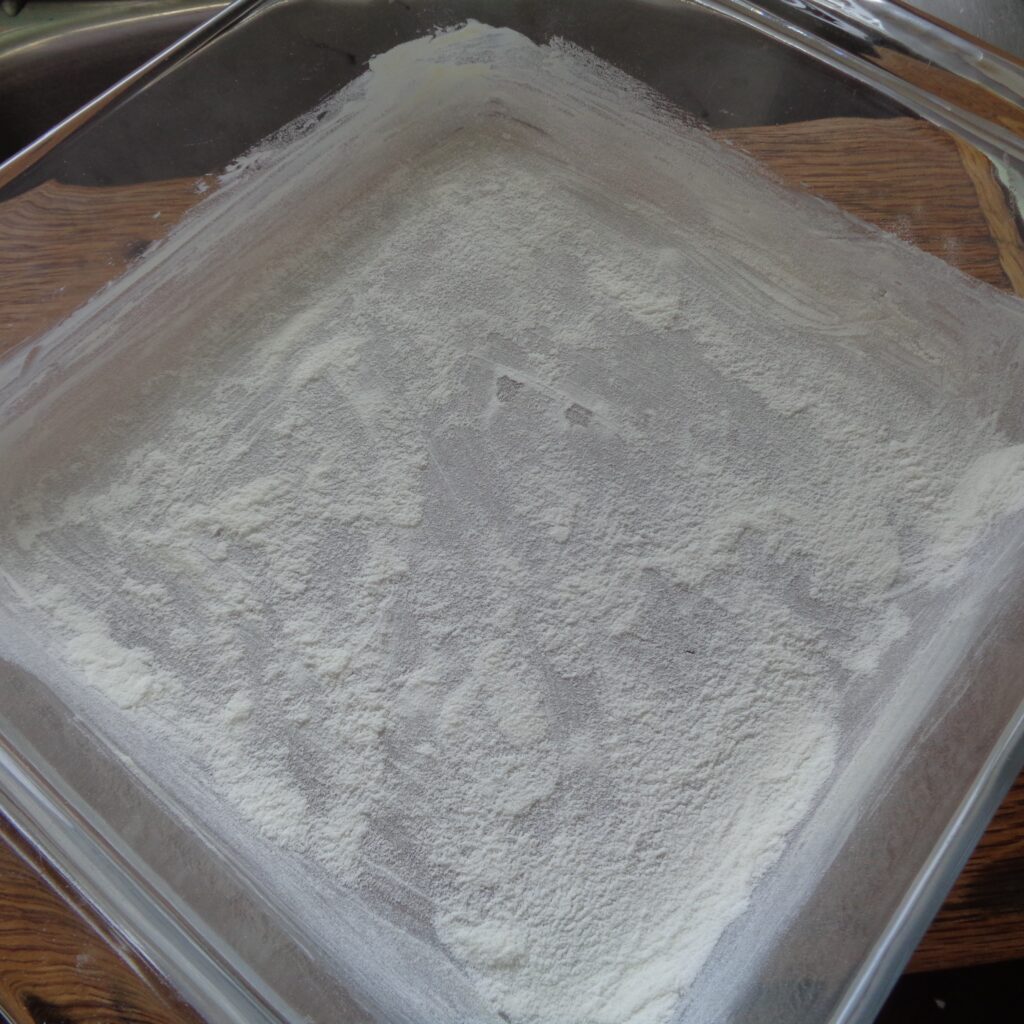 In a bowl, blend the egg before adding the brown sugar, rum and lemon zest. Stir to combine.
The hand mixer was already out for other things but doing this part by hand can work as well.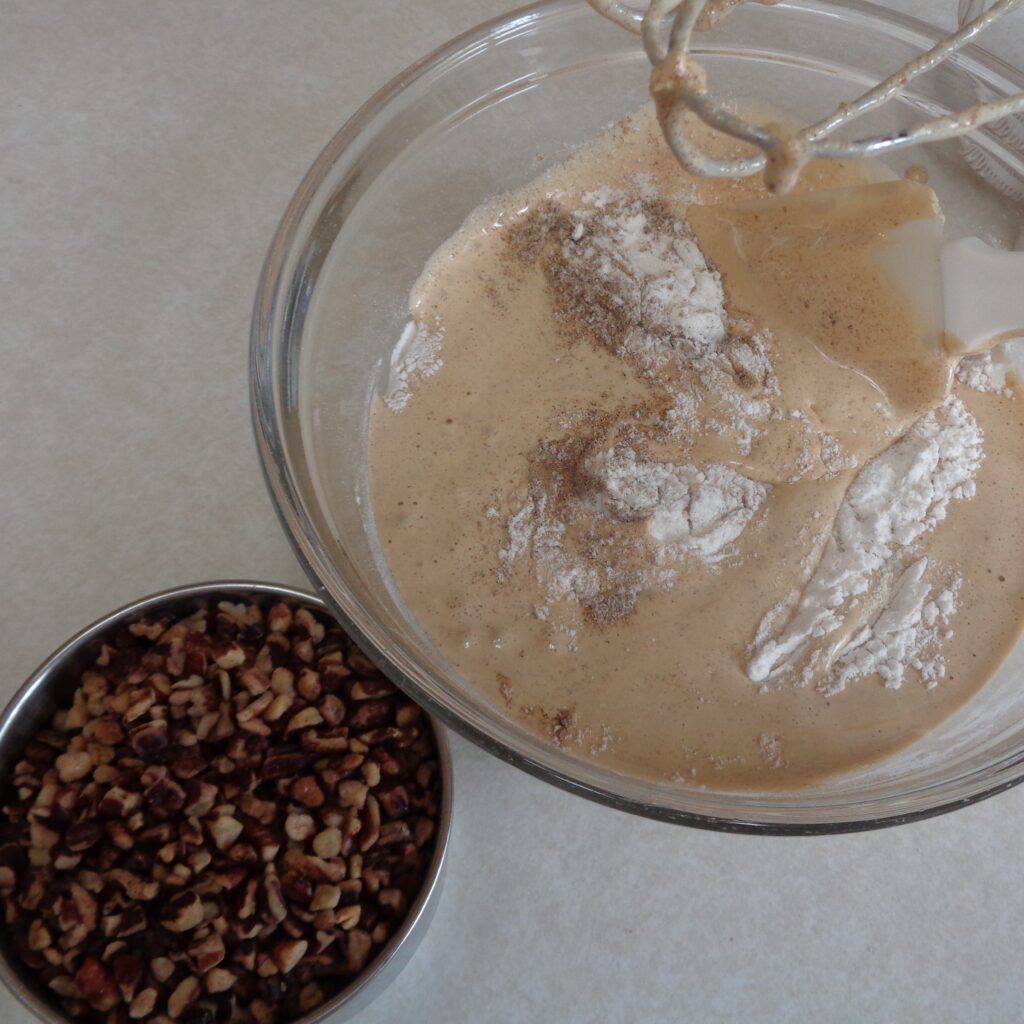 Sift in the dry ingredients and then fold everything together before adding the walnuts and gently stirring to incorporate. Transfer to the prepared pan and bake for 23-28 minutes.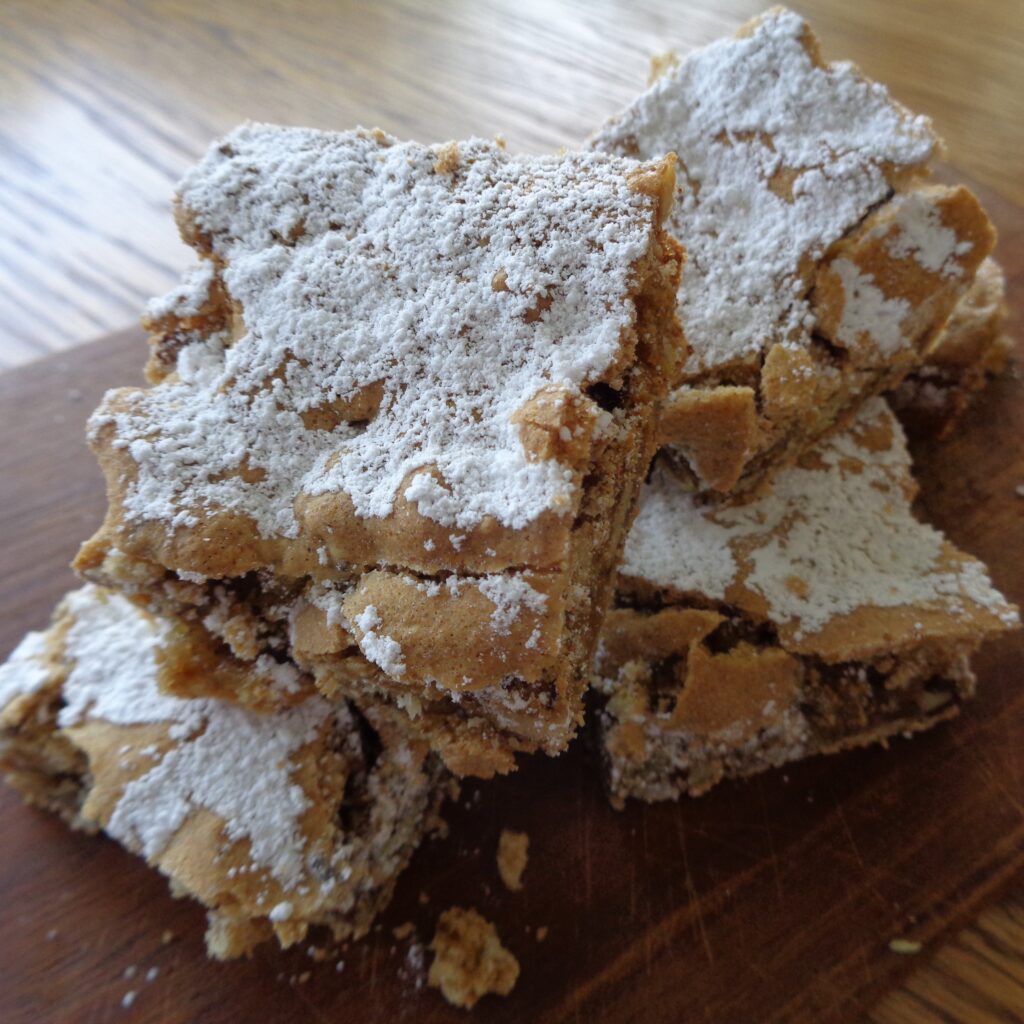 Sprinkle with a little icing sugar once cool and cut into 16 squares or wrap up the container and bring to work. Sharing the wealth is a wonderful way to show the universe your abundant faith.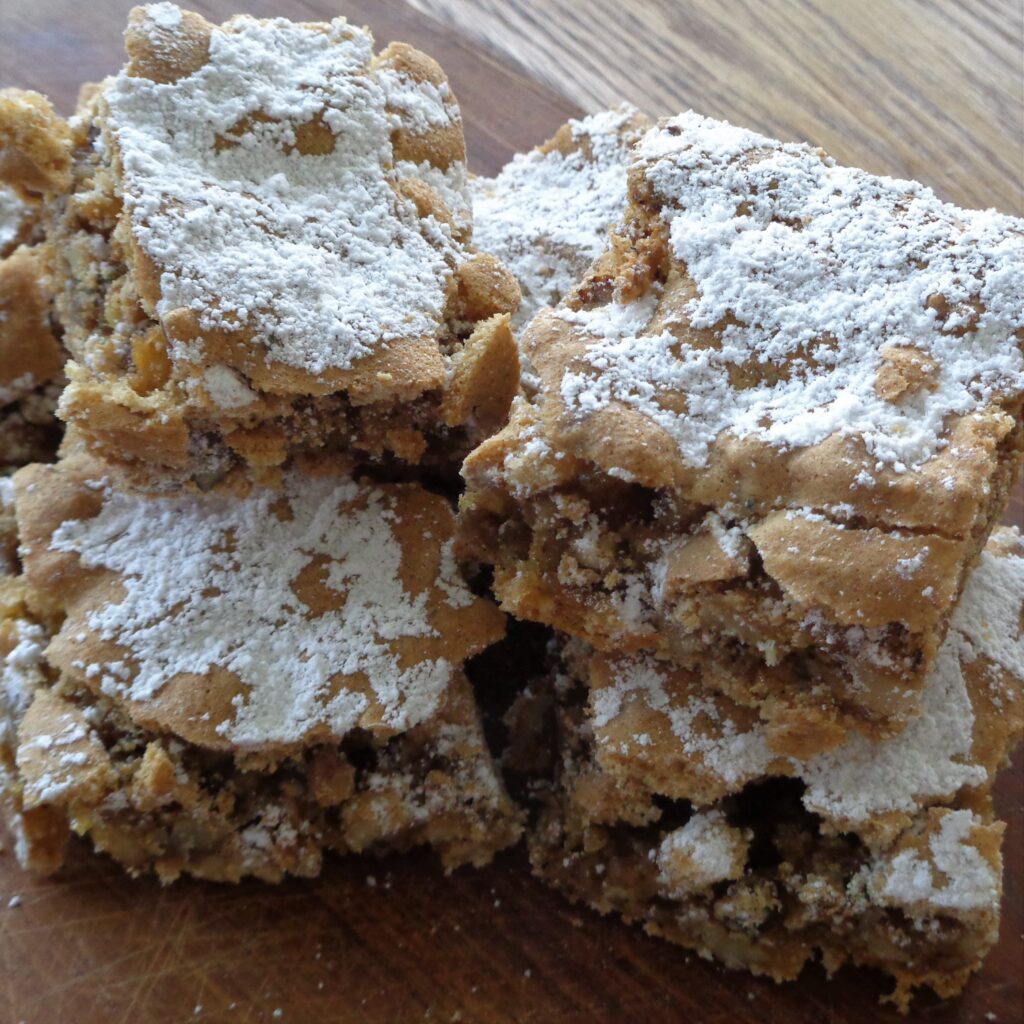 Walnut Squares from My Kitchen Wand