This year I was the very thankful recipient of one of Jean's herb baskets. From left to right it has oregano, thyme, rosemary, chives and parsley. Jean popped in some tarragon as well but it is not ready for any harvesting. The downside with having happy herbs is that they grow and before things get out of hand, it is time to start clipping. That means doing something with them. I made a quick batch of biscuits to go with some home made soup. It was cold here yesterday and therefore perfect timing for this post.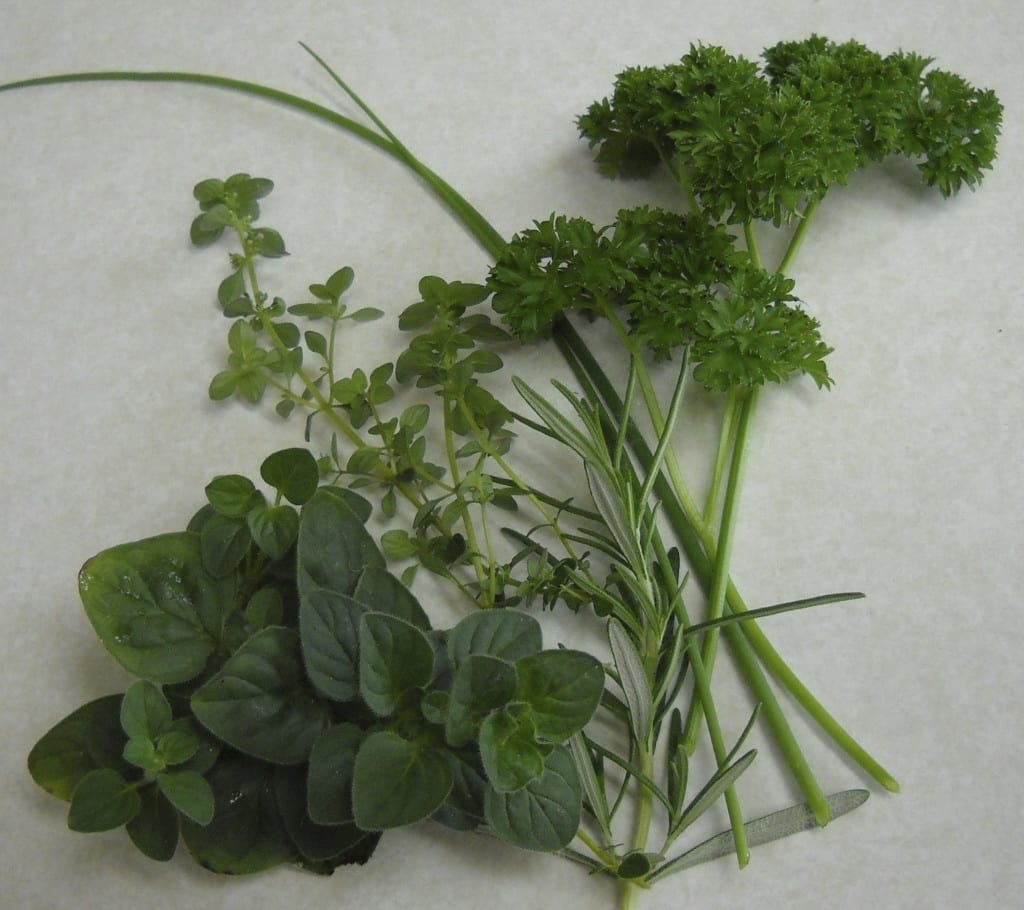 You will need:
1 cup all-purpose flour
1 1/2 tsp.  baking powder
just under 1/4 tsp salt
1/4 cup  butter, cold and cubed
1/2 cup milk
This is a small recipe that made just four biscuits, perfect for this household. Double the recipe if you need to. Quick to mix, quick to bake, no leftovers to go stale and full of all the goodness each herb brings to a body.
Preheat oven to 375 degrees.
A friend of mine sends out a message ahead of time to give her herbs the chance to adjust to having a haircut. Ask which stems are best to harvest and listen for the reply. Thank the plants as you cut the stems with your kitchen scissors.  Hold the gratitude of your bounty in your focus as you put the recipe together.
I clipped the selection above, stripped the leaves off the stems, finely chopped the leaves, the softer stems and set aside.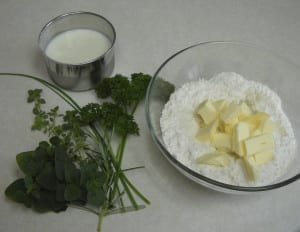 In a medium bowl, mix all the dry ingredients together, I added a pinch of pepper but that is totally optional. Cut in the butter until you have a crumbly mixture. Add in the milk and the chopped herbs.
Mix as little as possible. The less mixing, the flakier the biscuits. Once the dough holds together turn it out onto a floured surface and with your hands form the dough into a patty shape, round side, flat top.
Cut the circle into quarters and place on a small baking sheet.
An alternate choice is to cut into circles with a cookie cutter or small glass.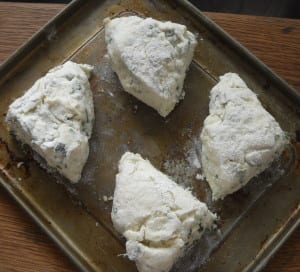 Bake for 15 minutes or until golden and serve immediately.
There are lots of combinations to try that will compliment your meal; rosemary and lemon, mixed herbs with roasted garlic or parsley and cheddar.
There are also lots of other quick bread options. Try whole wheat or change it up with lentils and oatmeal ( adjust for volume and take away the sugar and dried fruit ). There is also the option of combining herbs for a magickal purpose like these`buns of passion`. If you have the time, try this gluten free option with yeast that I truthfully have not added fresh herbs to but see no reason why they would not work just as well.
By taking small amounts of herbs and adding them into the things you are doing anyway such as salads, roast potatoes, soups and sauces, you and yours will benefit from the extra flavour and micronutrients that easily come along for the ride.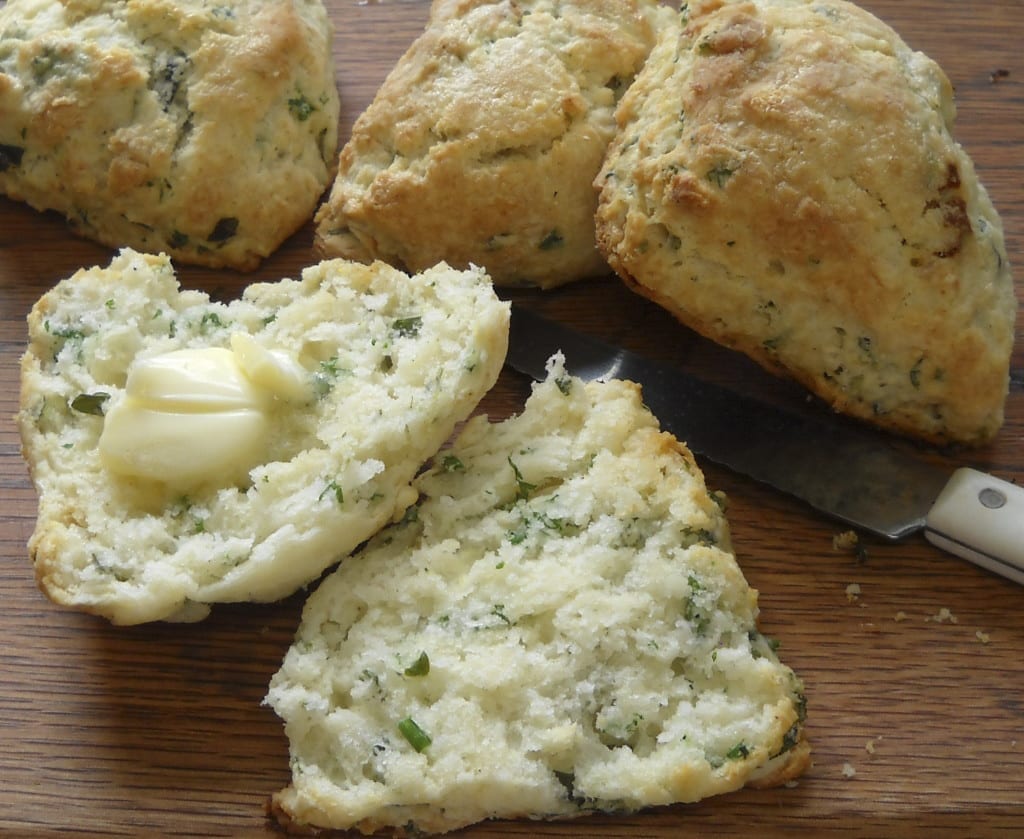 What do I do with my herbs? Baking Powder Biscuits from My Kitchen Wand.