This is going to be a very quick post as I am still nurturing my pinched nerves and attempting not to get caught at the computer. Since standing is a much better position, I have been having adventures in the kitchen.
At this time of the the year, there is sooooo much fresh produce available. It is a great time to try those recipes the `kids` will rarely agree to if they know in advance what is inside. Many vegetables help in sweet things by adding nutrients, moistness and extra layers of flavour.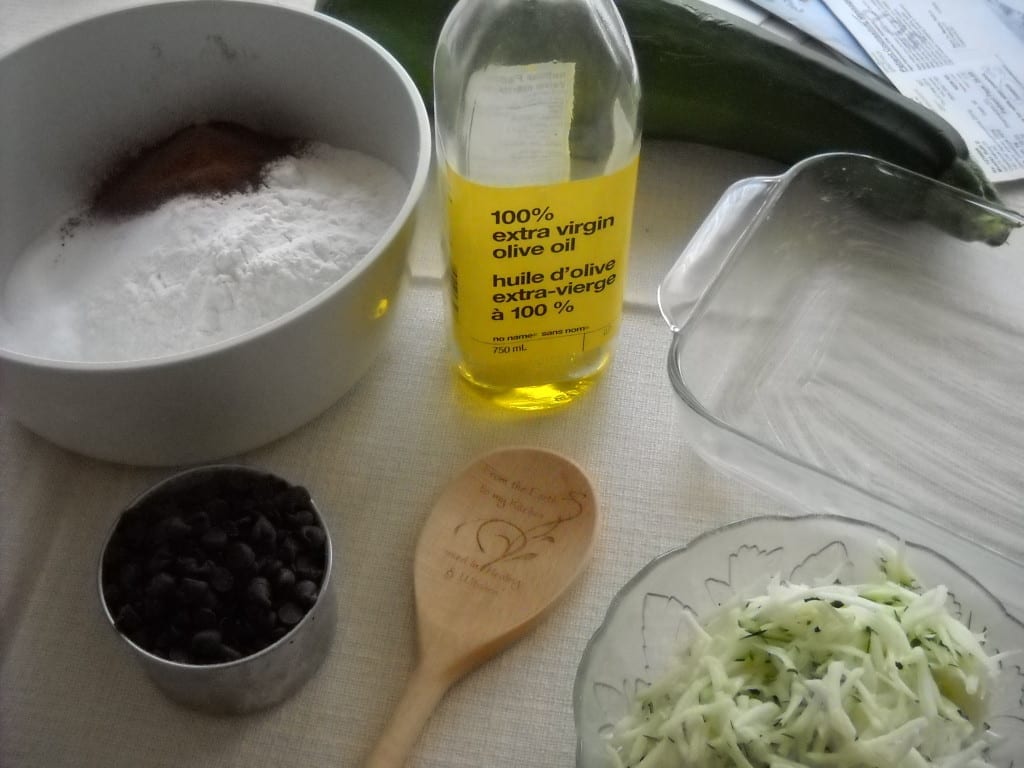 You will need:
1 1/2 cups of sugar
1/2 cup of vegetable oil
2 cups all purpose flour
1/4 cup cocoa
2 cups shredded zucchini
2 tsps. vanilla
1 tsp. salt
1 1/2 tsp. baking soda
1/2 cup dark chocolate chips
If you read the recipes regularly you know the next step…deep breath, center yourself in gratitude, leave the naggy bits out of the kitchen and begin from a place of calmness and appreciation for the bounty of the earth.
Preheat the oven to 350 degrees and lightly grease an 7 x 11 baking pan. This is not a size I use very often and if you don`t have one, try 1.5 times the recipe in a 9 x 13. You will need to bake the larger quantity a little longer.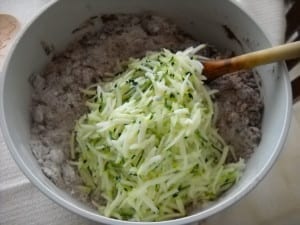 In a mixing bowl or mixer, add the sugar, oil and flour. Combine until the mixture looks like you are at the beach ( wet sand consistency ). Continue to mix as you add all the remaining ingredients, leaving the chocolate chips to the end. I mix them in by hand as I do most things.
With a stand mixer your batter may be a little moister from the mechanical mixing. By hand, the first time I made this recipe, I thought it was going to be too dry and added 1 tablespoon of cream to the mixture but in the end it didn't need it.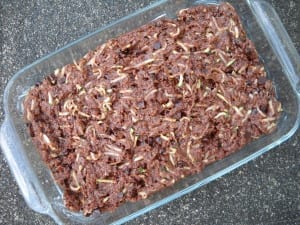 Place batter in pan and smooth to the edges. Bake for 25 – 30 minutes. A toothpick should come out cleanly and the brownies should not giggle in the middle when moved. If you like creamier brownies go for the shorter time. You will find the brownies will sink a little in the middle of the pan. If you like yours chewier, tend towards the 30 minutes.
Allow these brownies to cool before cutting and sharing.
A couple of additional thoughts. There is so much depth of flavour here that olive oil  can be used. Try changing up the flavouring if you are feeling adventurous, coffee, rum, peppermint. Add chopped nuts or double the chocolate chips if you would like. None of these things will do any damage and might get you closer to the brownie, perfect for your palate.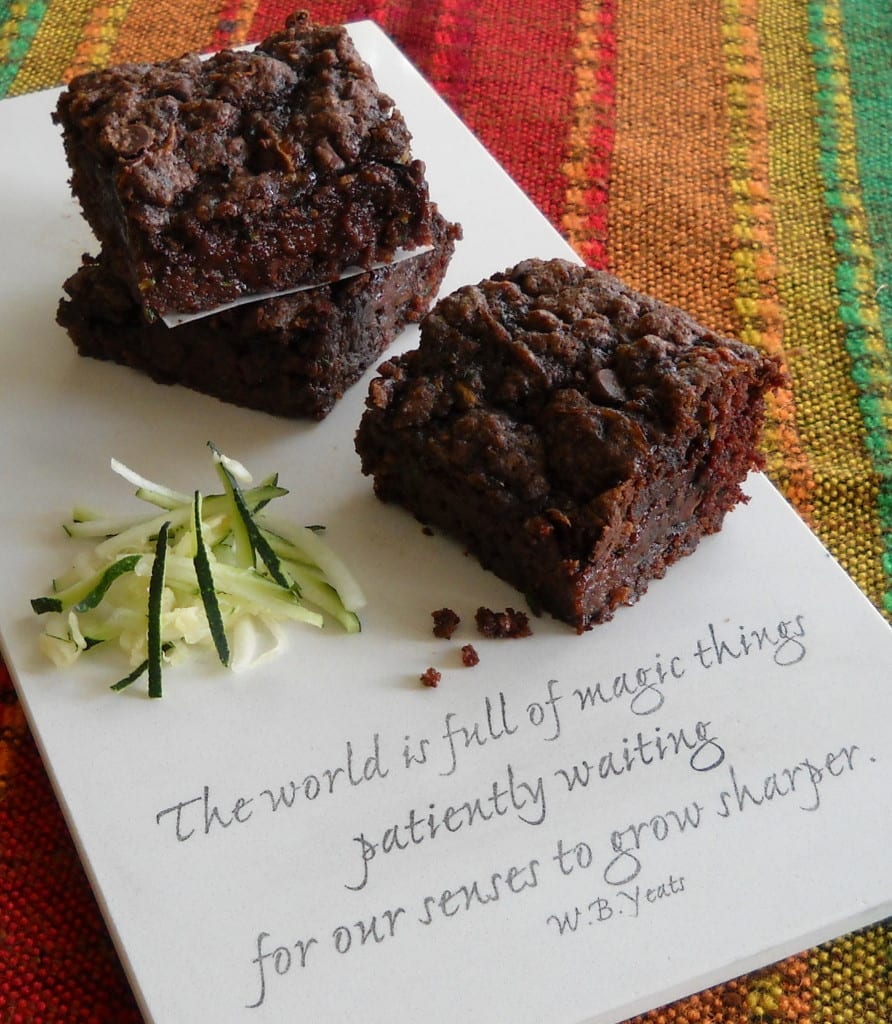 Zucchini Brownies from My Kitchen Wand