Crumb cakes have been around for generations. Most include some moisture to half the batter once the crumbling is complete. This recipe does not. The ingredients are just pressed into place.
What I really like about this recipe is how simply it comes together with only a few ingredients, no milk, no eggs. As long as you can put your fingers around a jar of apple (or pear) sauce you are good to go and can have a fresh from the oven treat for unexpected guests in 35 minutes.
I grabbed a bag of smooth applesauce from the freezer but next time I think I would use a jar of my chunky variety, strictly personal preference.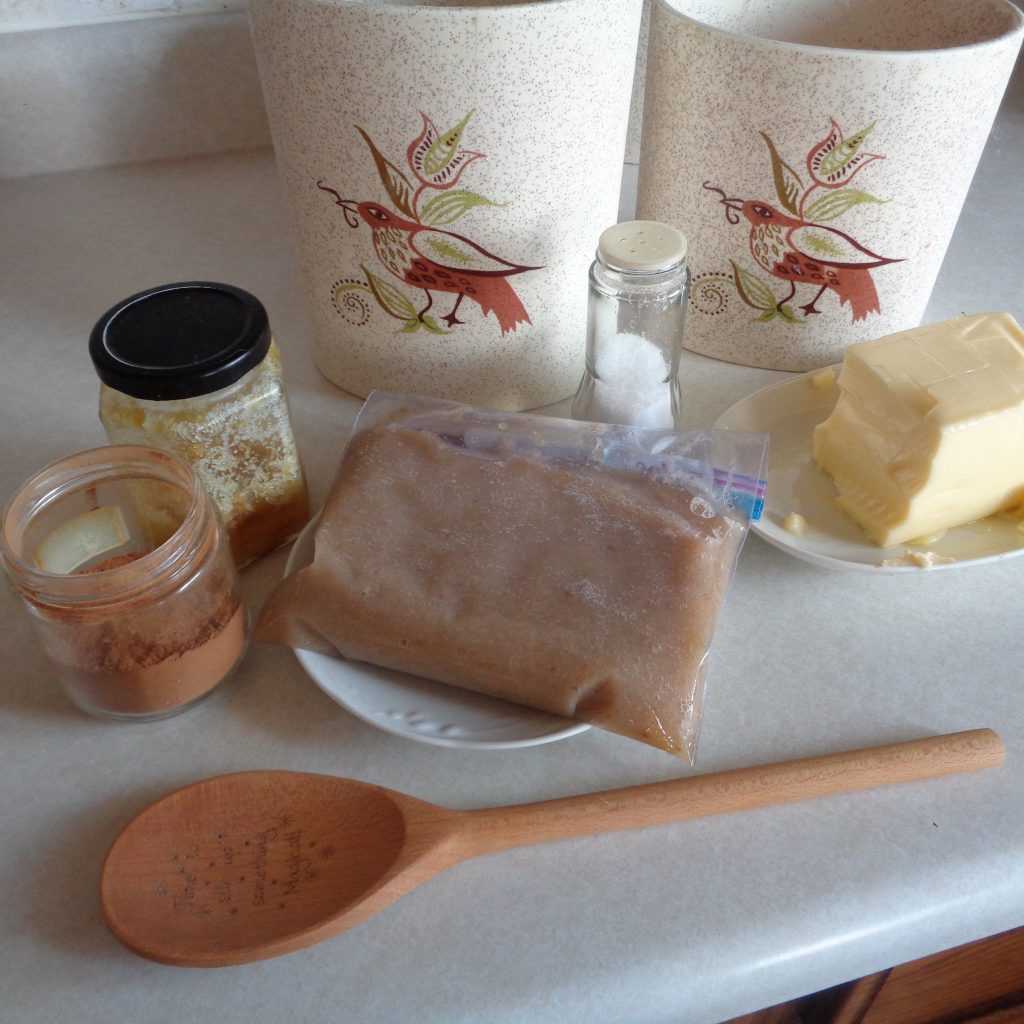 You will need:
2 1/2 cup sifted all-purpose flour
2 1/2 tsp. baking powder
1 cup butter, room temperature
1 cup white sugar
2 1/4 cups applesauce
grated rind of 1 lemon
a pinch of salt
2 Tbsp. sugar
1 Tbsp. cinnamon
While the ingredients and supplies are being gathered, find a place of gratitude that everything is available to bring this recipe together and create a tasty offering to those around you. While hands are being washed, let any frustrations fall by the wayside, just like the water drops falling off your hands. Put on an apron to mark the transition to a place of focused presence. Close your eyes, take a deep, centering breath and begin.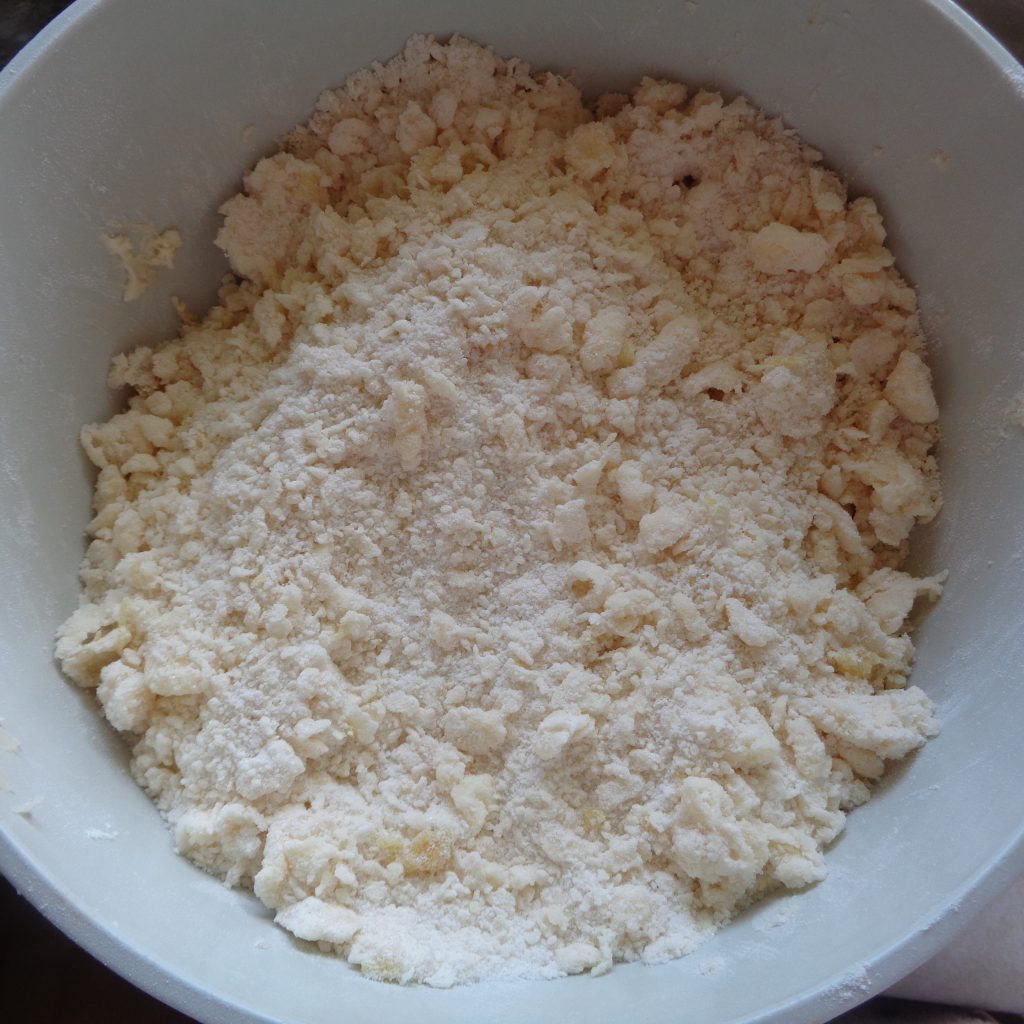 Preheat oven to 375 degree F.
Combine the dry ingredients and give a quick stir. Add the butter and lemon rind. Room temperature butter is really helpful for the next step.
With your fingers, crumble the butter into the flour until the pieces of butter are about the size of peas and everything is nicely mixed. Don't over work.
Transfer half the crumble mixture to an 8×8 or 9×9 square pan. Push into the corners and tamp down until the crumble is firmly in place. A flat metal spatula can help.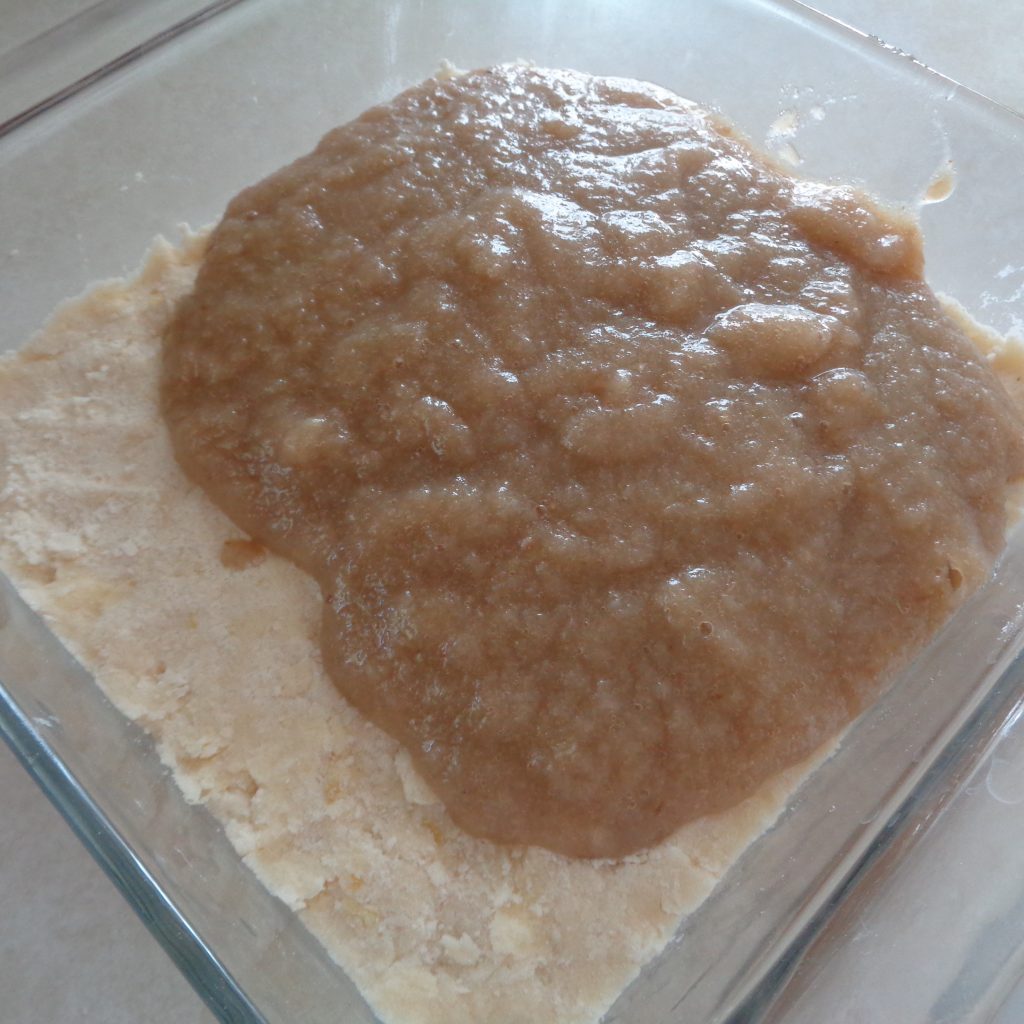 Spread the applesauce over the dough. Sweetened or unsweetened, your choice. Tangy applesauce will be noticed but offset by the sweetness of the dough and sweetened applesauce will blend in with the finished cake.
Transfer the remaining crumbled dough and evenly sprinkle over the applesauce. It does not need to be pressed into place. Mix the cinnamon and sugar together and sprinkle over the crumble.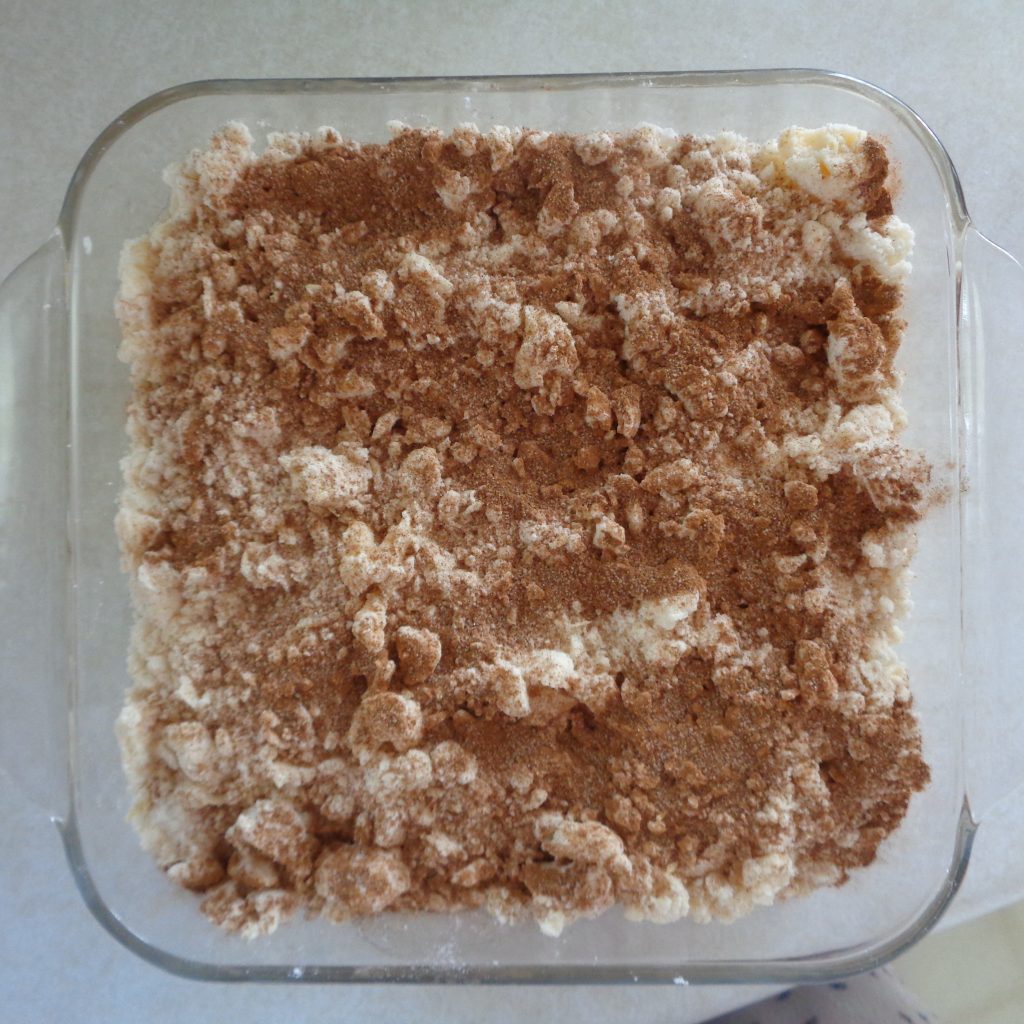 Bake for 30 minutes. If there is time, let the cake cool for 30 minutes before cutting. That will stabilize the structure.
Due to the lack of liquid, this fragile cake is best stored in the fridge if there are any leftovers. It will help keep the bottom crust firm.
I whipped up a bit of sweetened cream to top off the slices, delish!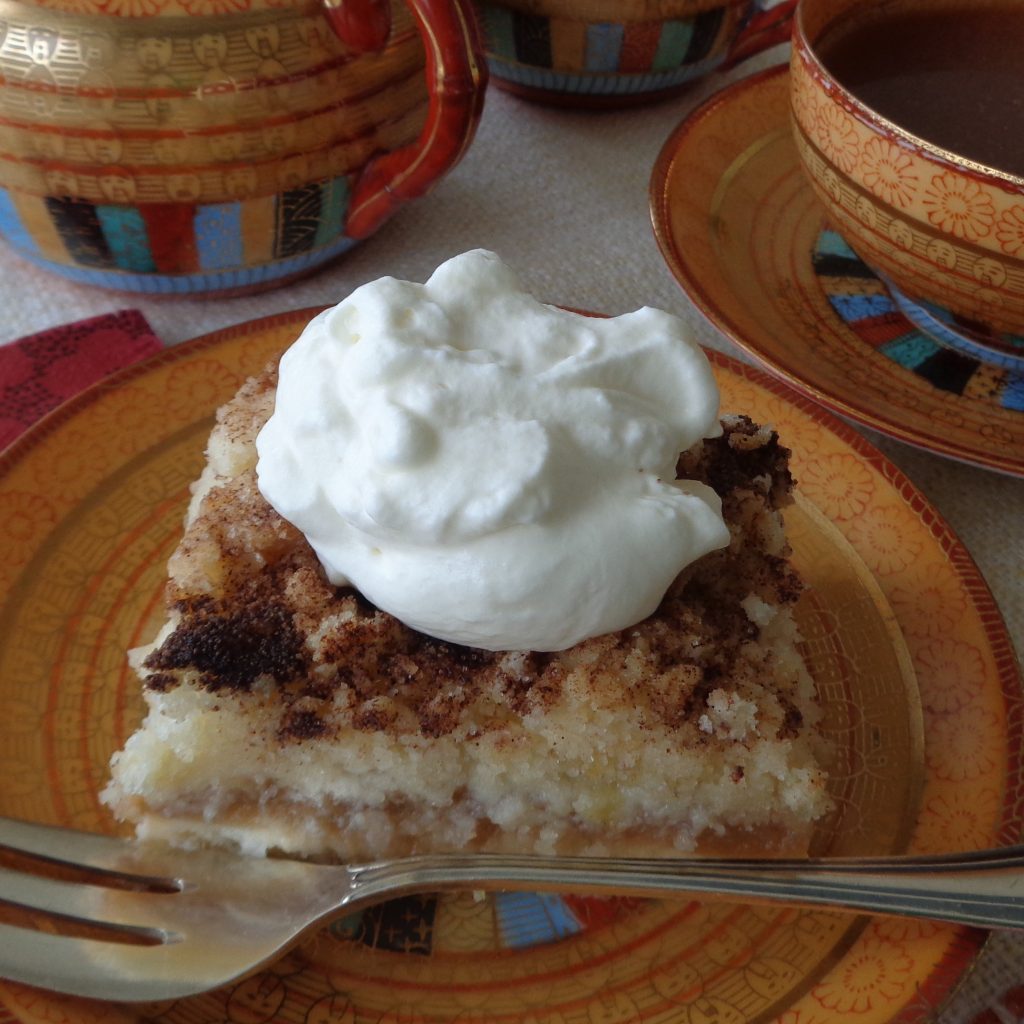 Applesauce Crumble Cake from My Kitchen Wand