A couple of weeks ago, right in the middle of tomato harvesting time, my stepmother was given fresh small tomatoes and beans from a friends garden. The beans were purple and green and the seeds had been smuggled from the Ukraine decades ago, when families were forced to flee war. They had been faithfully grown each year and the seeds saved for the next season. I also passed several beans full of seeds along to be added to Jean's garden, so maybe we will see them again next year.
Choose whatever fresh green beans you have easily available for this simple salad that is possibly now being posted a little late for where I live ( hoping for a few sunny fall days yet ) but still early enough for those of you living in warmer climates.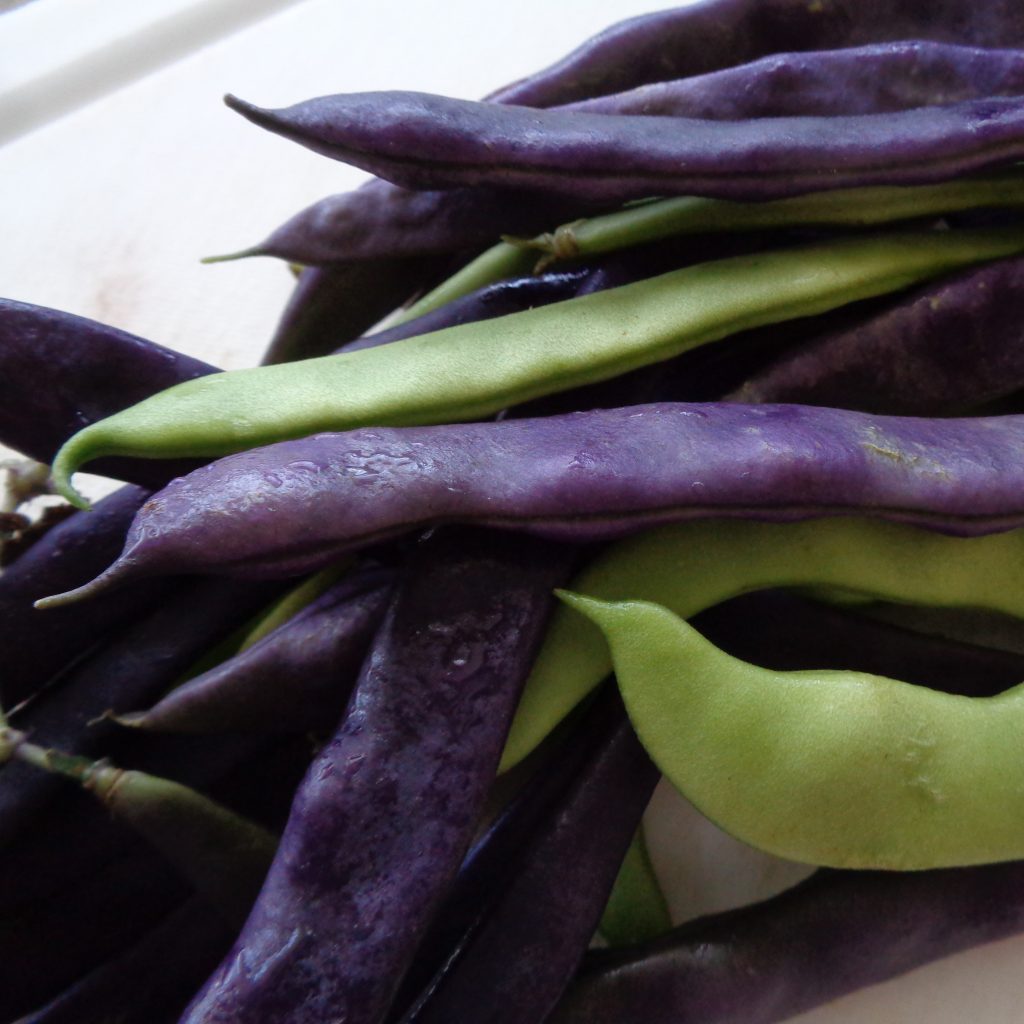 You will need:
1 1/4 cups fresh prepared green beans
3/4 cup fresh tomatoes, cherry or something similar, cut in half or quartered
1/4 cup finely chopped onions
salt & pepper to taste
Juice of one lemon
1 Tbsp. sugar
1 Tbsp. white wine vinegar
Bring your attention into focus and remember that work can be love in action, if you choose it to be so. Take a deep breath, or two, or three if needed and begin.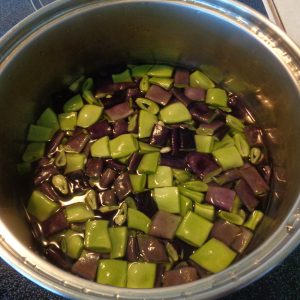 Wash, top and tail the beans before cutting into bite size pieces.
Place the beans in a small pot with enough water to cover and bring to a boil.
Turn the heat down and simmer for about three minutes. Test one to make sure it is soft but do not over cook.
Pour out the water, replace with cold water to stop the cooking process and then drain through a sieve.
If you are using purple beans, the colour will probably have changed to green. DO NOT WORRY. You have done nothing wrong.
Wash, slice or cut the tomatoes into bite size pieces.
In a bowl mix the lemon juice, oil and sugar. Add the three vegetables and toss. Sprinkle with salt and pepper and adjust to taste.
Let sit for at least an hour before serving, allowing time for the flavours to mingle. Quick, easy and tasting of the end of summer.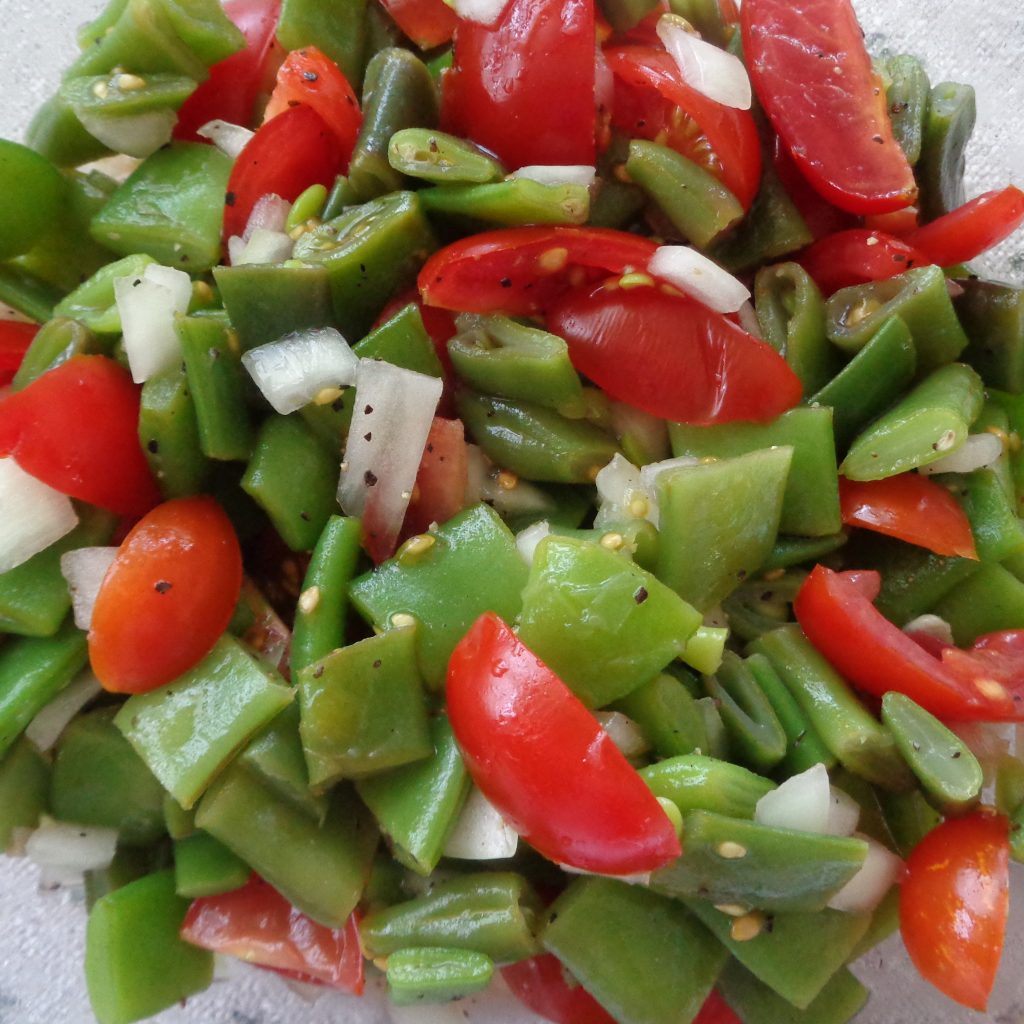 Green Bean & Tomato Salad from My Kitchen Wand