For many of us eating better is on the list of things we would like to see happen in 2018. But where to start? Making healthy choices usually doesn't happen when you are late for work or lunch was six hours ago. Having a plan in advance is something that will help keep you on track.
If what you are working towards is an all raw diet, this won't be the best choice. However, if getting away from refined flours and sugars is the plan here is one suggestion that can be started at any time of year. Made with oats instead of wheat and no added fat; sweetened with applesauce and honey, the basic recipe can be switched up any number of ways. Try a banana instead of applesauce, add nuts, or change up the spices. This recipe makes six large muffins, enough for breakfast and possibly a coffee break treat depending on the size of your family. Gather the ingredients the night before and the muffins can bake while the rest of the getting ready is getting done.
I prefer to bake muffins without paper liners as I like the crunchy edges but it does make for a little extra cleanup. With liners, the tin and blender cup can get a quick rinse and go directly into the dishwasher before heading off for the day. A good change from sugar coated cereal and absolutely possible to combine and bake right away.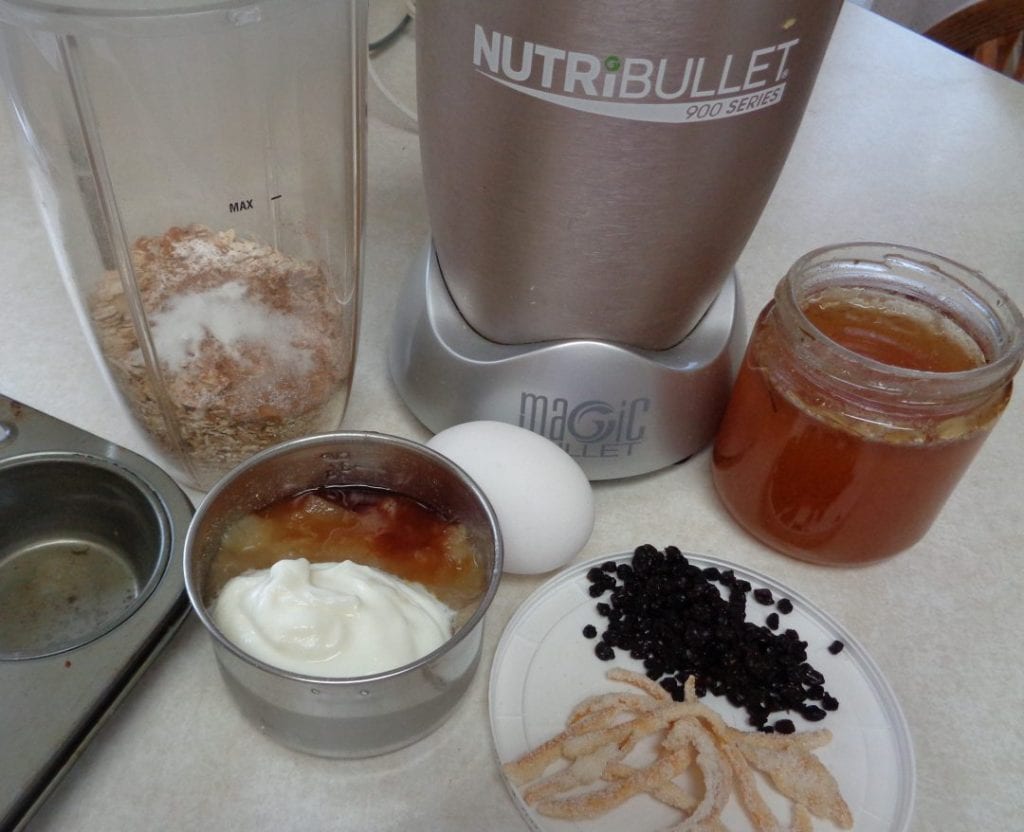 You will need:
1 cup rolled oats
3/4 tsp. ground cinnamon
3/4 tsp. baking powder
1/4 tsp. baking soda
1/8 tsp. salt
2 Tbsp. candied orange peel
1/2 cup apple sauce
3 Tbsp. honey
2 Tbsp. Greek yoghurt
1 egg
1/2 tsp. vanilla extract
2 Tbsp. currants
While taking that deep cleansing breath I often talk about, give yourself credit for choosing to make something you feel is nourishing for your body. See nutrients helping cells be happy and healthy. Gather and mix the ingredients with the knowledge that other possibilities were side-stepped. Be content. One more deep breath and begin.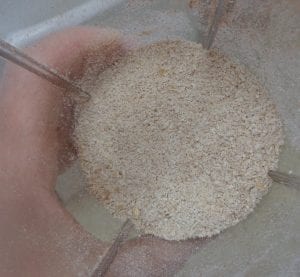 Place the rolled oats in the blender and pulse until a fine flour has been created. Add the remaining dry ingredients and the candied orange peel. Fresh zested peel is an option if orange juice is also on the menu but the candied ones posted last year work just fine.
Combine the wet ingredients, leaving out the currants and egg. Wrap and store in the fridge. I used plain homemade Greek yoghurt but regular store bought works too. As does sour cream in a pinch. I also used some of the fir honey that has been infusing since last winter but a good local variety is also tasty.
The applesauce is something that I make regularly right now as I have found a local store with very good pricing on "using today would be a good idea" offerings (The price of apples has almost quadrupled since I arrived in Abbotsford 8 1/2 years ago and I have discovered a tendency in myself to grumble.) If you have pear sauce that is another tasty substitution.
In the morning, turn on the oven to 400 degrees. Add the wet ingredients and egg to the blender. Pulse a few time to mix and once the top is opened add the currants and stir.
Coat the muffin tins with a little fat. ( I used a spray coconut oil ) and divide the batter into the six compartments. They will be fuller than a normal muffin volume. Sprinkle a few extra currants and orange pieces on top. Bake for 16 – 20 minutes.
In the spirit of full disclosure, I baked these in a toaster oven, something I would not normally do but since the tray fit and that was the only thing I was doing with an oven, I opted to give it a go. If you don't use your toaster oven for baking, make sure it is completely preheated as the muffins will be very close to the element and if it turns back on the tops can get overly browned. The other thing worth noting is that this recipe gets a lot of mixing compared to something made by hand and that can create tunnels and/or pointy tops to your muffins. Normally it would be said that the batter should be lumpy but that not going to happen here so just be aware that the proximity of the element and the extra mixing can on occasion give some unusual finished products when baked in a toaster oven.
Still tasty though and they go great with a walk around the block.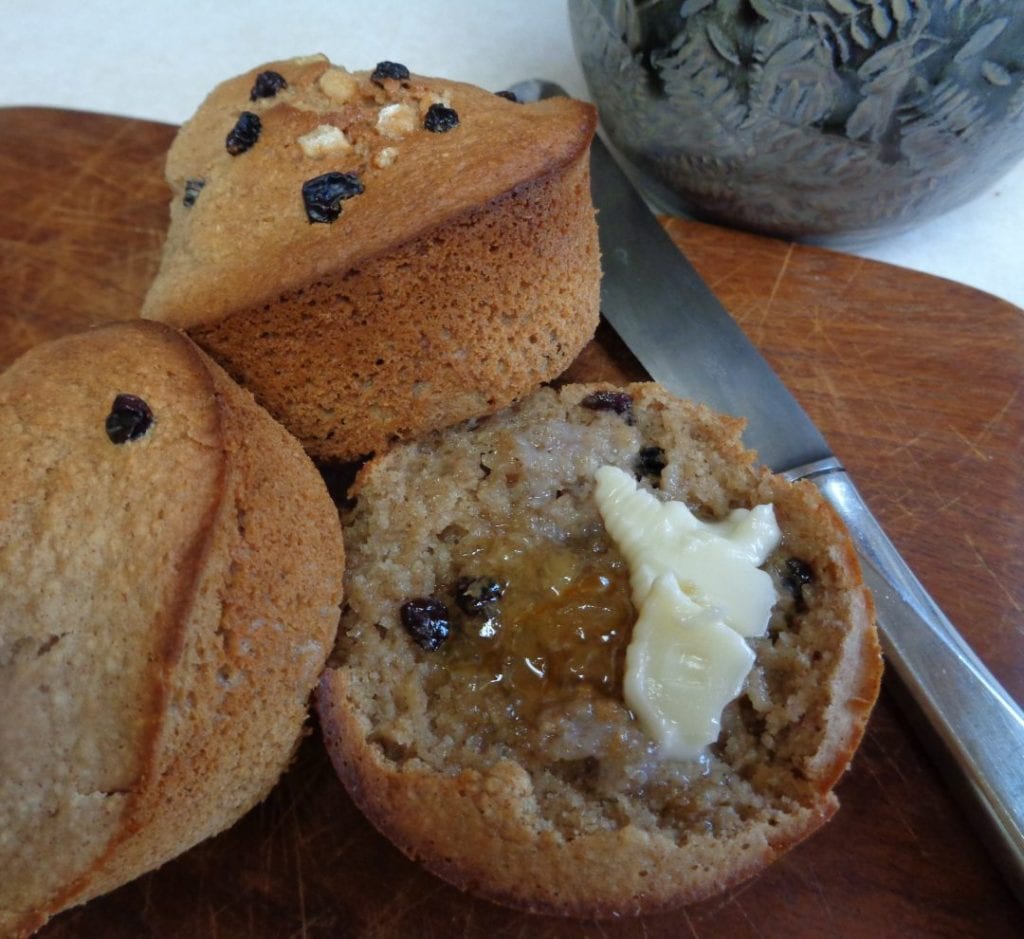 Blender Muffins from My Kitchen Wand