There will be a need for two things with this dish, a love of rhubarb and a sense of adventure. Khoresht Rivas is a Persian Rhubarb Stew. As any recipe that travels through many countries there are variations galore and the thought of a savoury option for rhubarb may be a little outside the box for some.
I have had this recipe from a friend sitting around for awhile and wanting something with lots of herbs for a Cooking with Herbs class last month, I decided this was the time to give it a try. I have since made two more batches for the freezer before all the fresh rhubarb is gone for another year. After debating whether to hold off until next year before posting I discovered during yesterday's visit to the grocer that rhubarb is still available, at least in my part of the world.
In most areas where this dish would be prepared, lamb or beef would be served either in the dish or along side. My choice was ground chicken which I cooked up in advance to make things easier in class (held in a computer room). Making this a vegetarian dish works just as well, especially served with rice instead of couscous and extra chick peas.
To give you a heads up, this is not a three to five ingredient recipe and chances are there will be a need to make some purchases.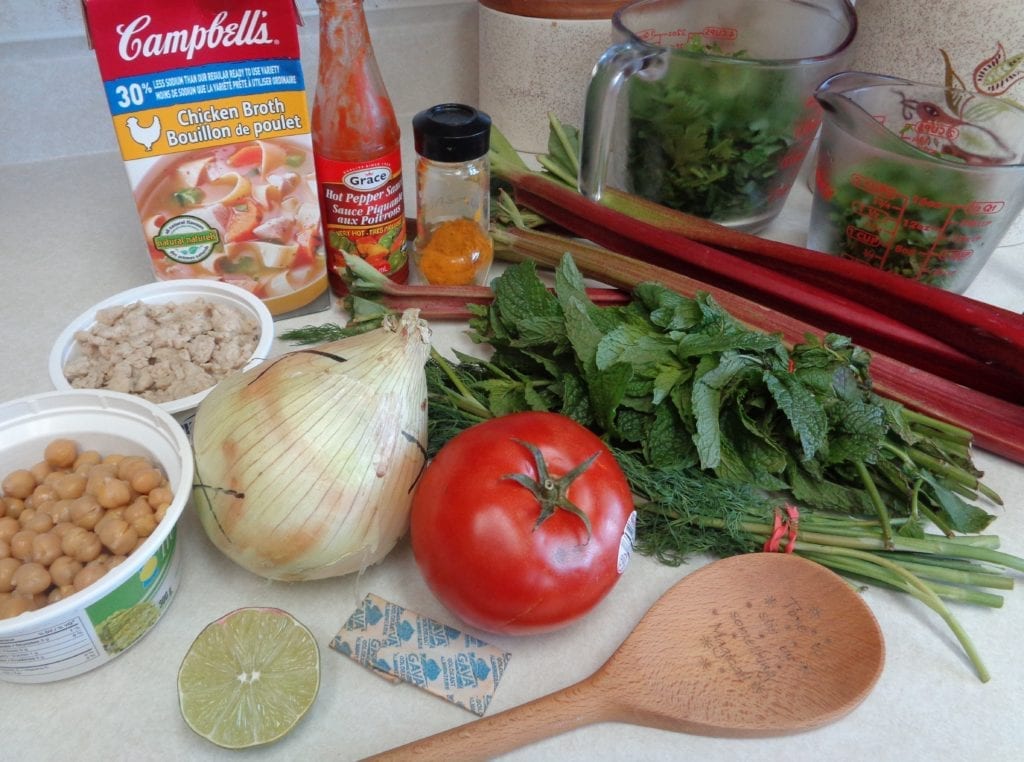 You will need:
4 Tbsp. oil
1 sweet onion, thinly sliced
4 cloves garlic, roughly chopped
red pepper sauce to taste (fresh hot peppers will work as well if you like your food REALLY hot)

3 cups chopped parsley
1/2 cup chopped mint
1/2 cup chopped chives
1/2 cup chopped dill
1/2 cup chopped cilantro
2/3 cup  canned chickpeas or more if not adding any meat

1 cup ground chicken, cooked
salt and pepper
1/4 tsp. turmeric
3 1/2 cups stock

1 fresh tomato, sliced
packet of saffron

juice of half a lime
2 Tbsp. sugar
1 lb rhubarb, cut into 1 inch pieces
With gratitude and appreciation for all the wonderful choices available, begin by relaxing into the project at hand. Let any nigglies from the challenges of the day go. Be present with the loving intention of preparing nourishment for yourself and others. As you wash your hands and put on an apron feel the shift from before to now… and begin.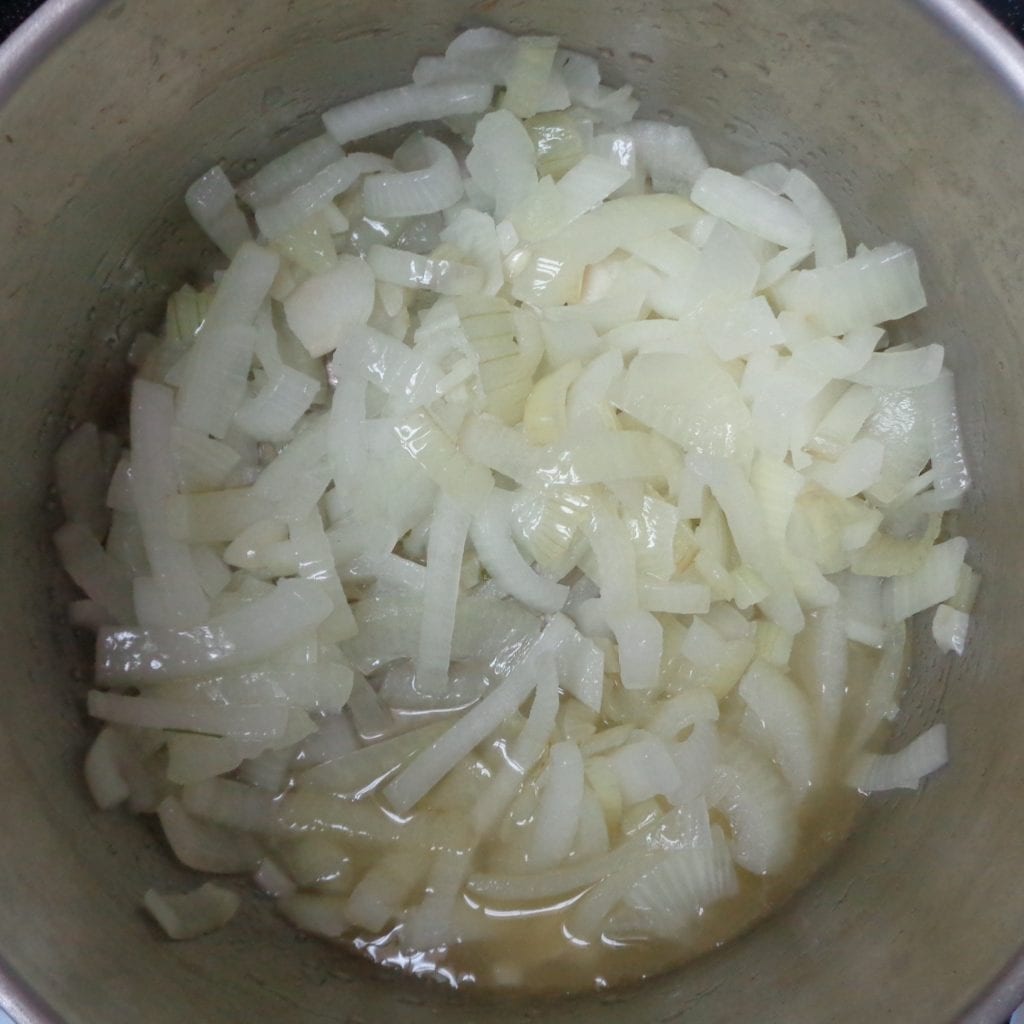 Saute the onion in the oil until soft, then add the garlic.
If you choose to add uncooked stewing meat to this dish, now would be the time to add one pound cubed pieces and to cook for an hour before continuing. Brown the meat and add half the liquid, cover and allow to simmer.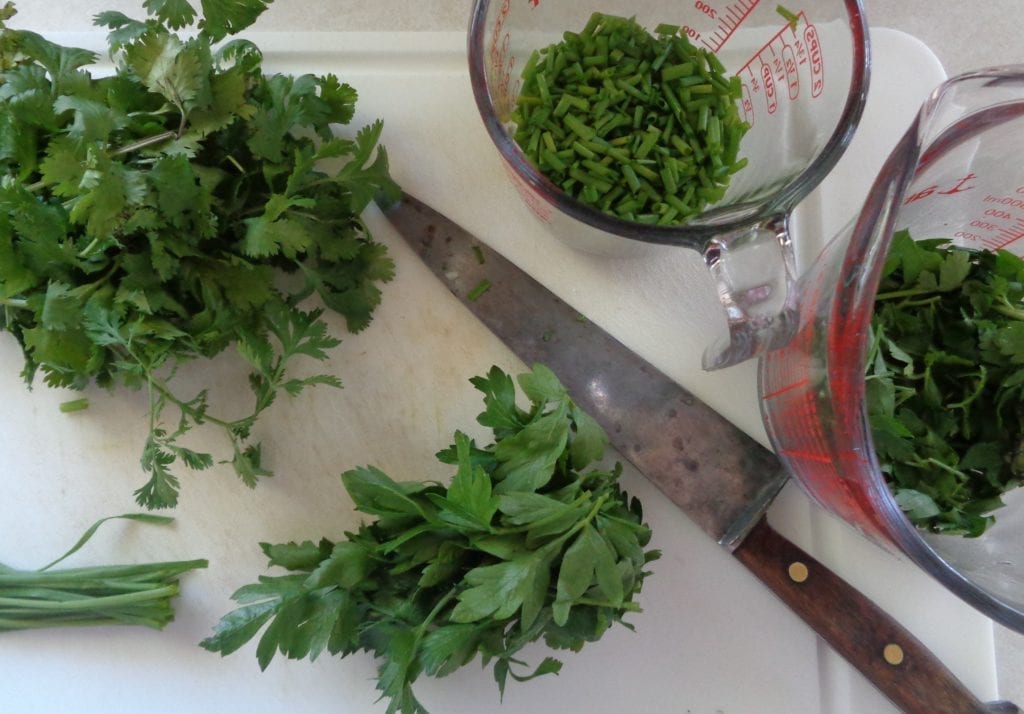 Wash, sort and chop the herbs. Any extra amounts here and there were popped in as well. Add them to the pot.

Some versions do not have as many herb varieties but this mixture works for me and changing things up if dill or mint is hard to find is an option.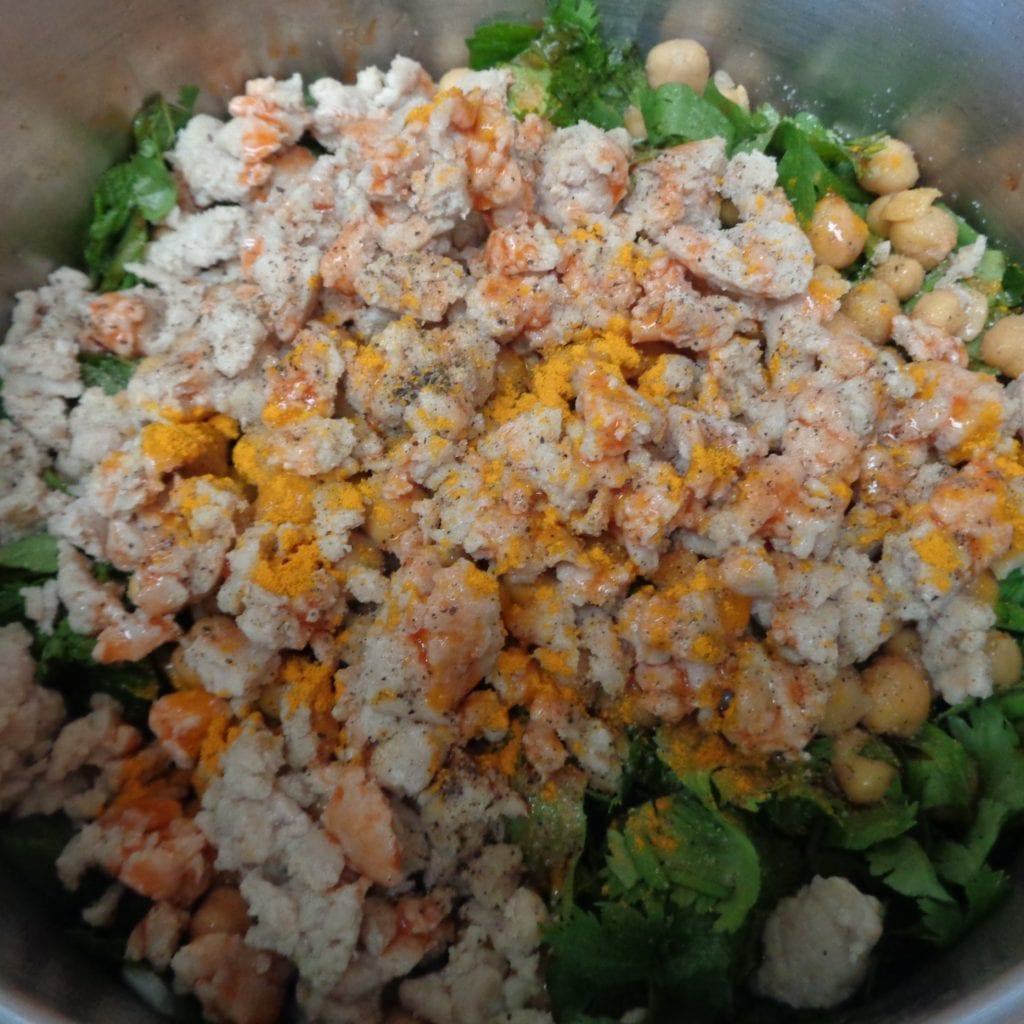 Add the chickpeas, chicken, salt, pepper and turmeric, saute for a few minutes.
Add stock and bring to a boil, cover and simmer 10 minutes. There is lots of liquid don't worry, it can be served as a soup as well.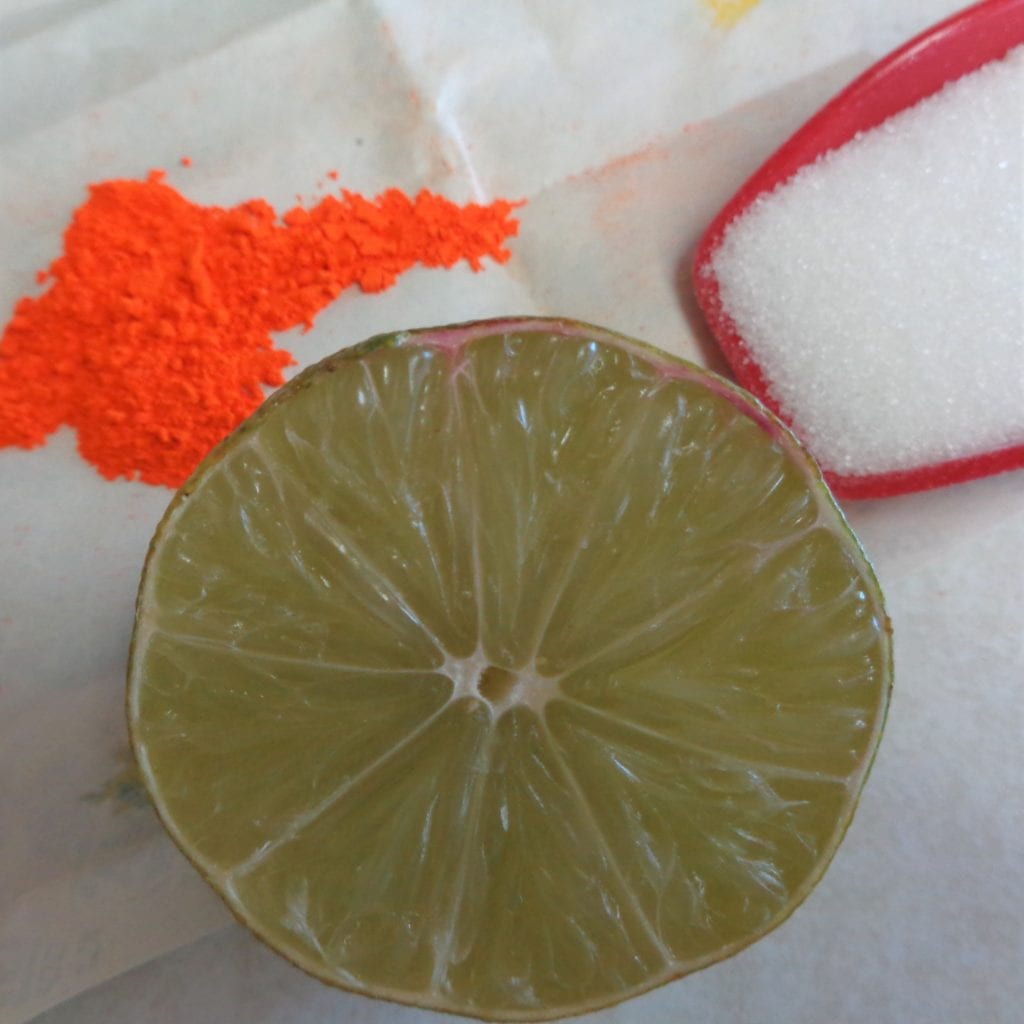 Dice the tomato and add to the pot. Then add the saffron, the lime juice and sugar.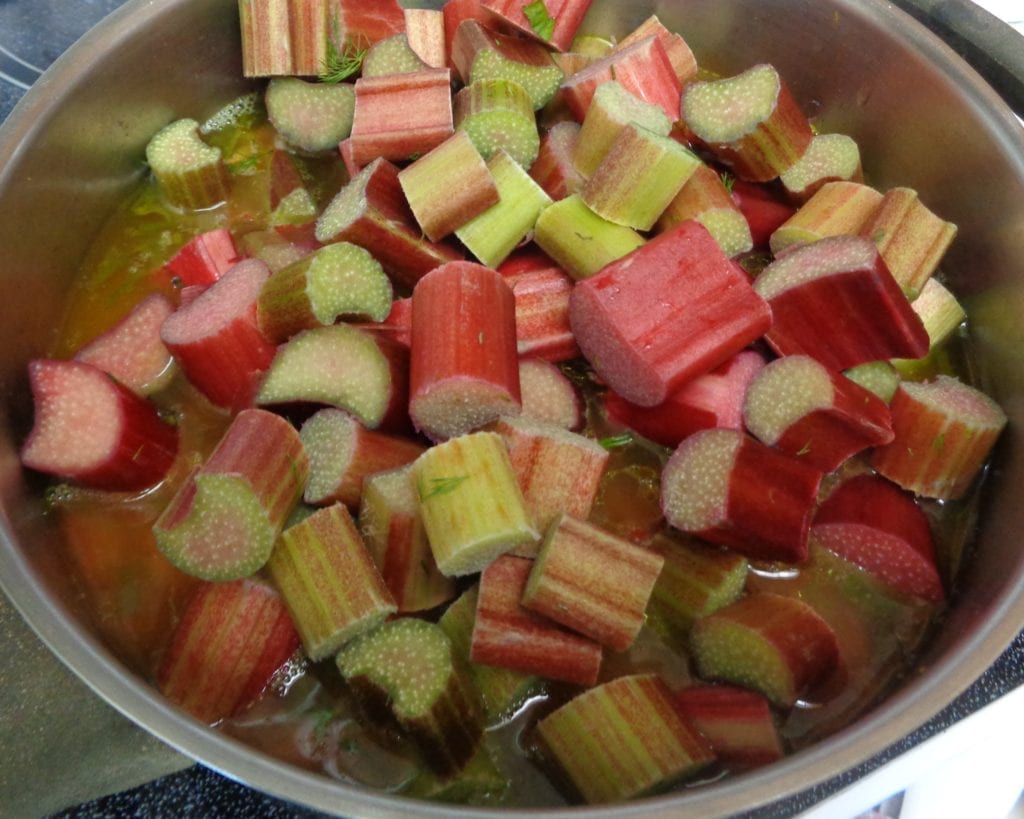 Bring back to a boil, arrange the rhubarb on top, cover and simmer another 10-12 minutes, just until the rhubarb is soft. Overcook and the rhubarb will fall apart and disappear into the dish.

Taste and adjust salt or sugar as necessary.
Serve over couscous or rice. Naan works to, to soak up all the tart flavourful herb sauce. My tummy did a happy little jig and I hope yours will too.

Braised Rhubarb Stew from My Kitchen Wand