Today I am teaching an Aging Naturally class. This carrot potato pack is one of the recipes we will be making. Before any noses crinkle, I would like to suggest that there are a variety of toiletries that can be made at home, to hydrate the skin, from natural products. We will be doing other potions in class that will seem more traditional and I will post them next month. In the mean time it is good to know there are options if needed. Please cook the vegetables separately from dinner as there should be no added salt in the pack.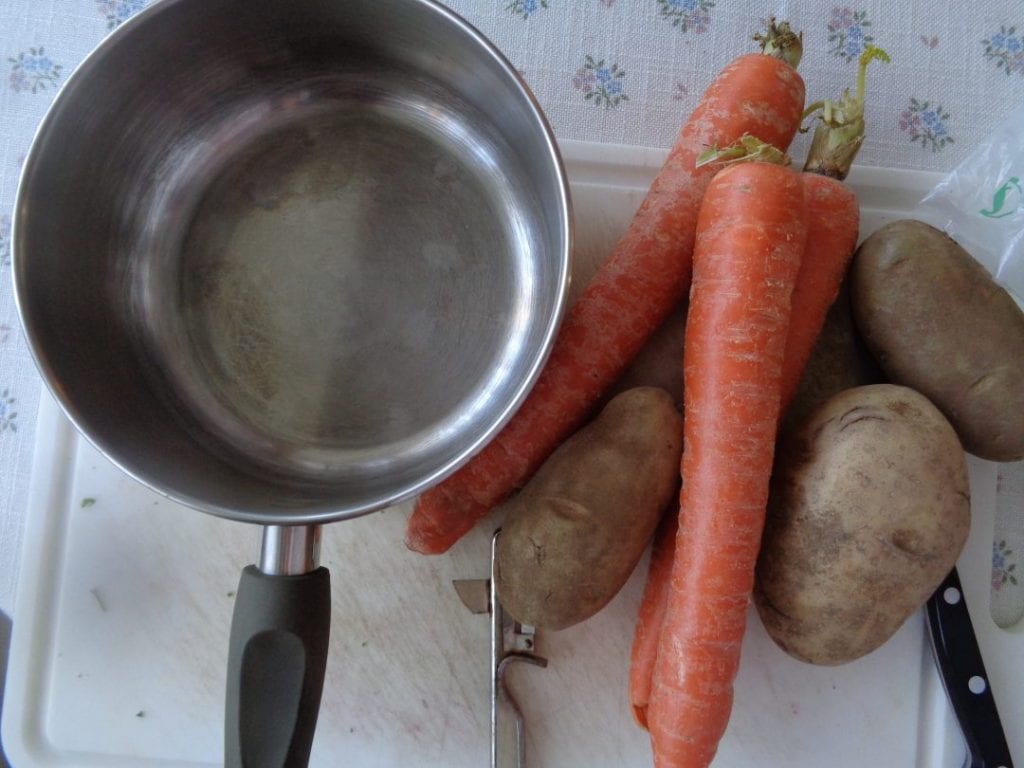 You will need:
1 small carrot
1 small potato
3 Tbsp. yogurt
A pinch of turmeric
A pinch of baking soda
Distilled water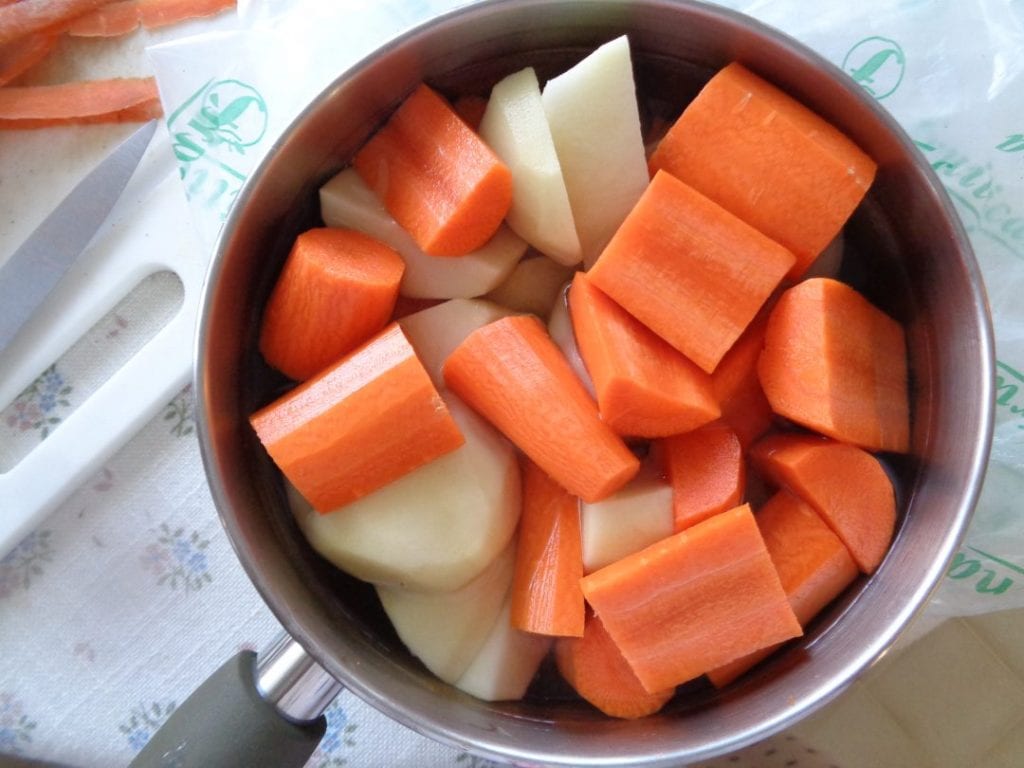 Chop carrot and potato into small pieces and cook until tender. Mash together to form a smooth paste. This picture above was for a class. There is no need to cook this much for one person.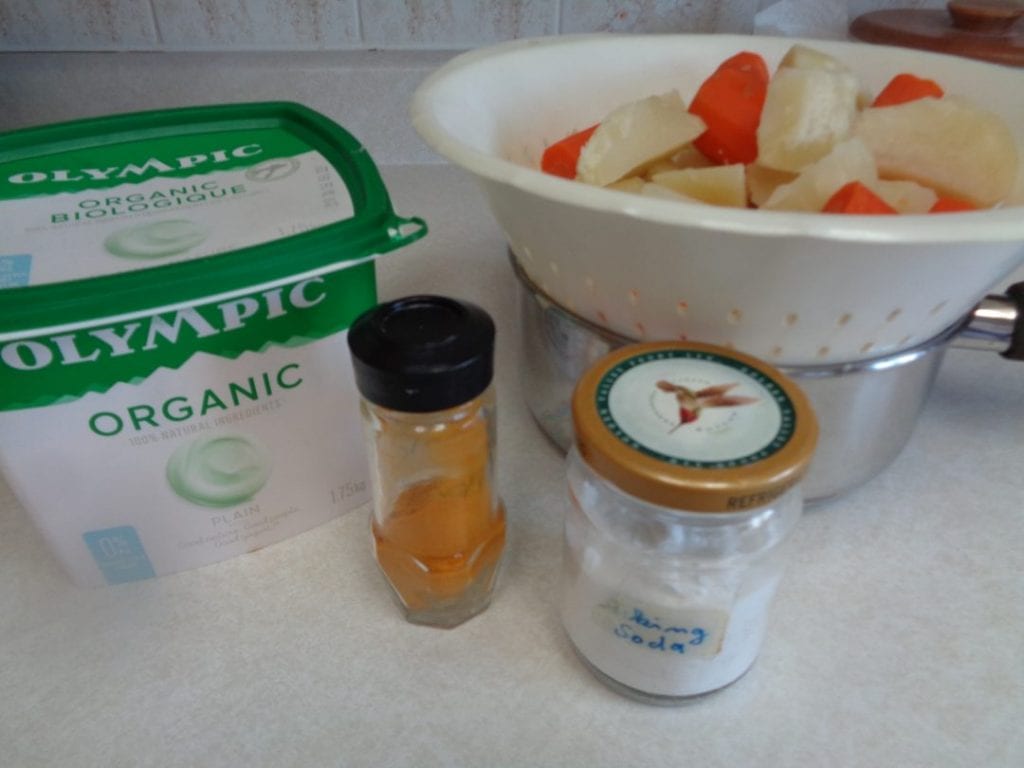 Add yoghurt, a pinch of turmeric and another of baking soda then puree. Add distilled water if needed to create a smooth paste.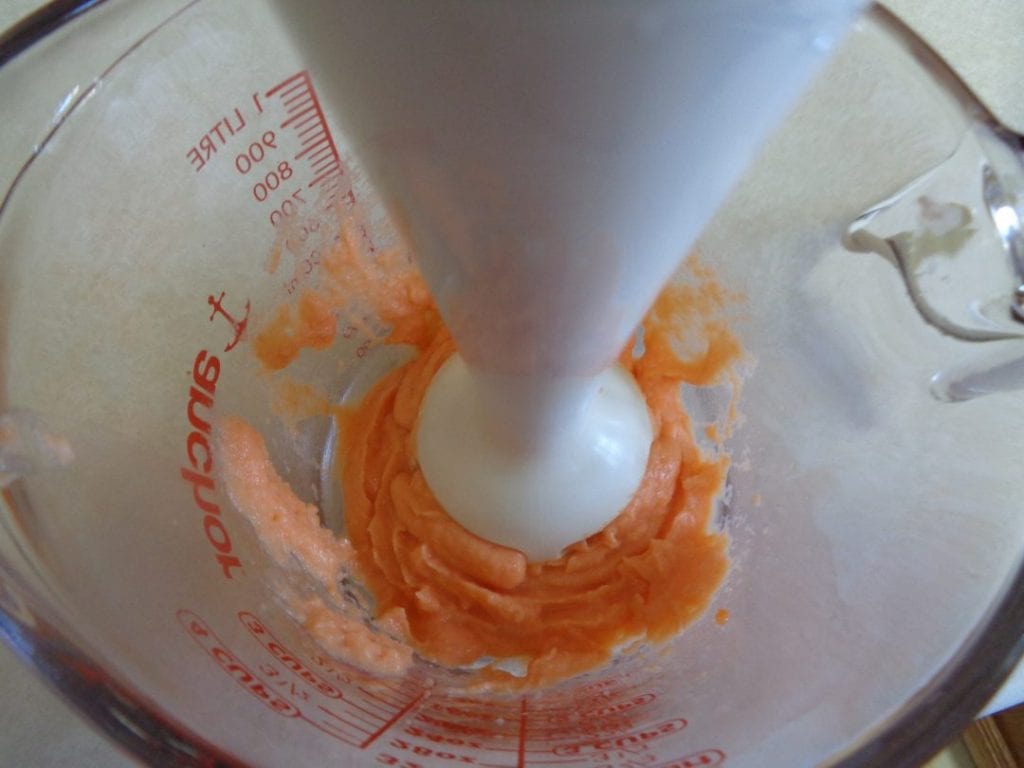 Apply all over the face with a soft brush and relax for 20 minutes. (Time for a cup of green tea?) Rinse with warm water. Store leftovers in the fridge and return to room temperature when next needed. Typically this treatment can be used twice a week.

Carrots are a great source of Vitamin A and C and also contains anti-oxidants, carotenoids and potassium. This pack helps to give an even skin tone and helps prevent wrinkles while also hydrating the skin. Vitamin A, helps in boosting the collagen production which also tightens the skin and prevents wrinkles.
Potato is considered to be an excellent anti-aging ingredient that fades away wrinkles and evens out the skin tone.
Yogurt is rich in wrinkle-preventing nutrients such as vitamins, minerals, enzymes, and fats which keep the skin fresh and hydrated. The lactic acid found in yogurt shrinks pores and also tightens the skin.
Turmeric can soothe dry skin, reduce dark circles and the appearance of stretch marks. It has Anti-inflammatory properties, can help protect skin from too much sun damage and its antiseptic properties can help with acne.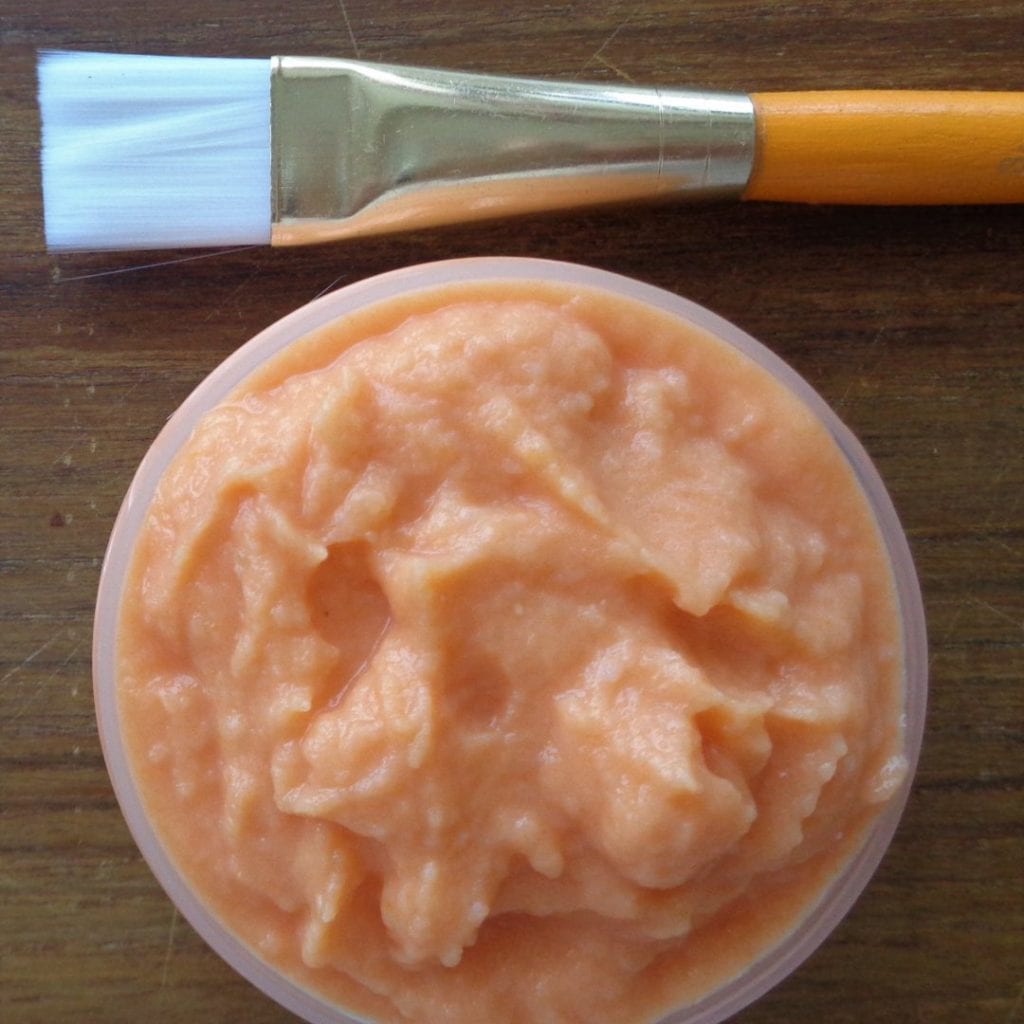 Carrot Potato Pack with Turmeric & Yoghurt from My Kitchen Wand