This was another of the simple"potions" made in tonight's class. Visible in the supply list are three, not two, ingredients. I would encourage the addition of Frankincense essential oil but if the Vitamin E and coconut oil are sitting on a shelf they are a good, cost effective, place to get started.
Coconut is one of the few oils that are naturally solid at room temperature and body heat is enough to melt coconut oil so a little will go a long way when applying. Choose the best quality coconut oil that works for your budget.
Coconut oil does not work for everyone. For anyone with oily skin, prone to clogged pores, this may not be the combination for you as coconut oil and acne breakouts can be connected. That said not everyone with oily skin as an issue so making a small batch for experimenting might be a first step.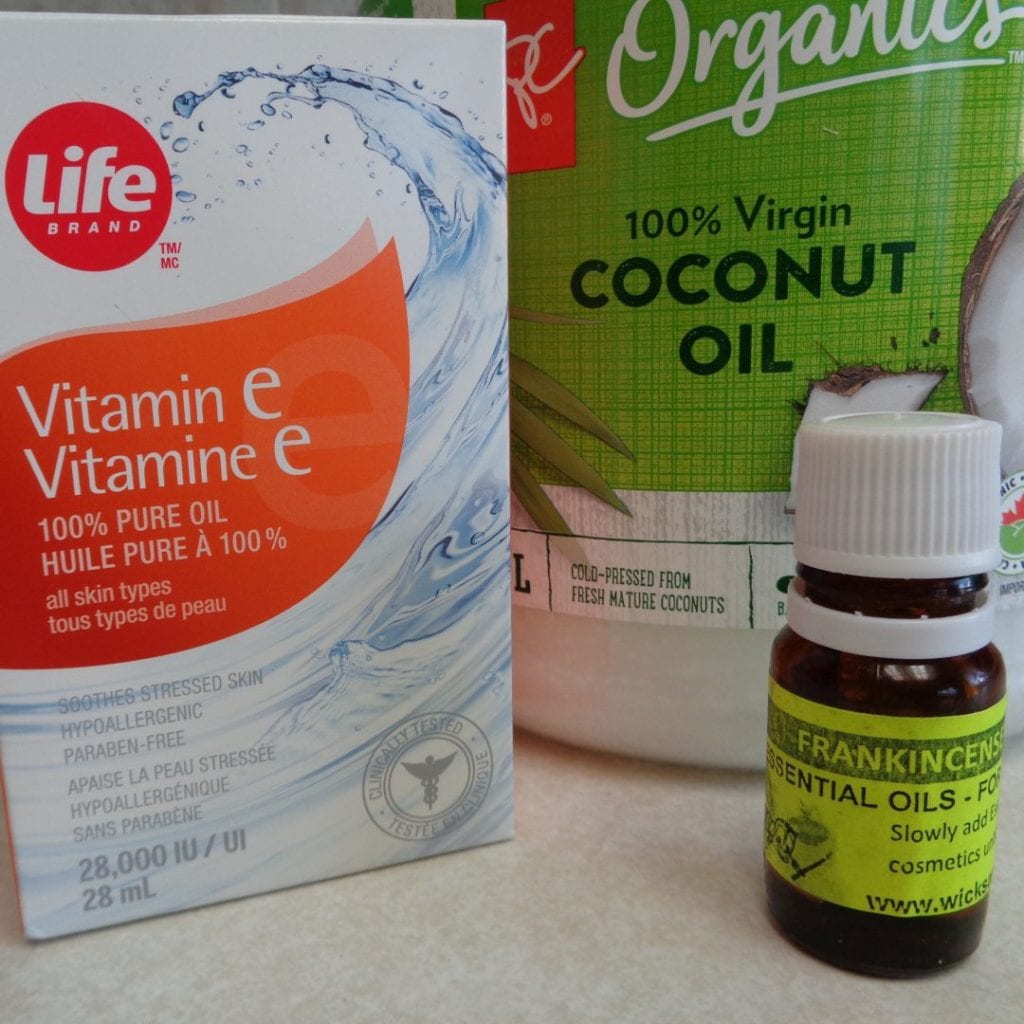 You will need:

2 Tbsp.  Coconut oil
3 – 4  grams Vitamin E oil
5 drops of Frankincense essential oil (optional)
Gently melt the coconut oil over as low a heat as possible. Stir in the vitamin E oil.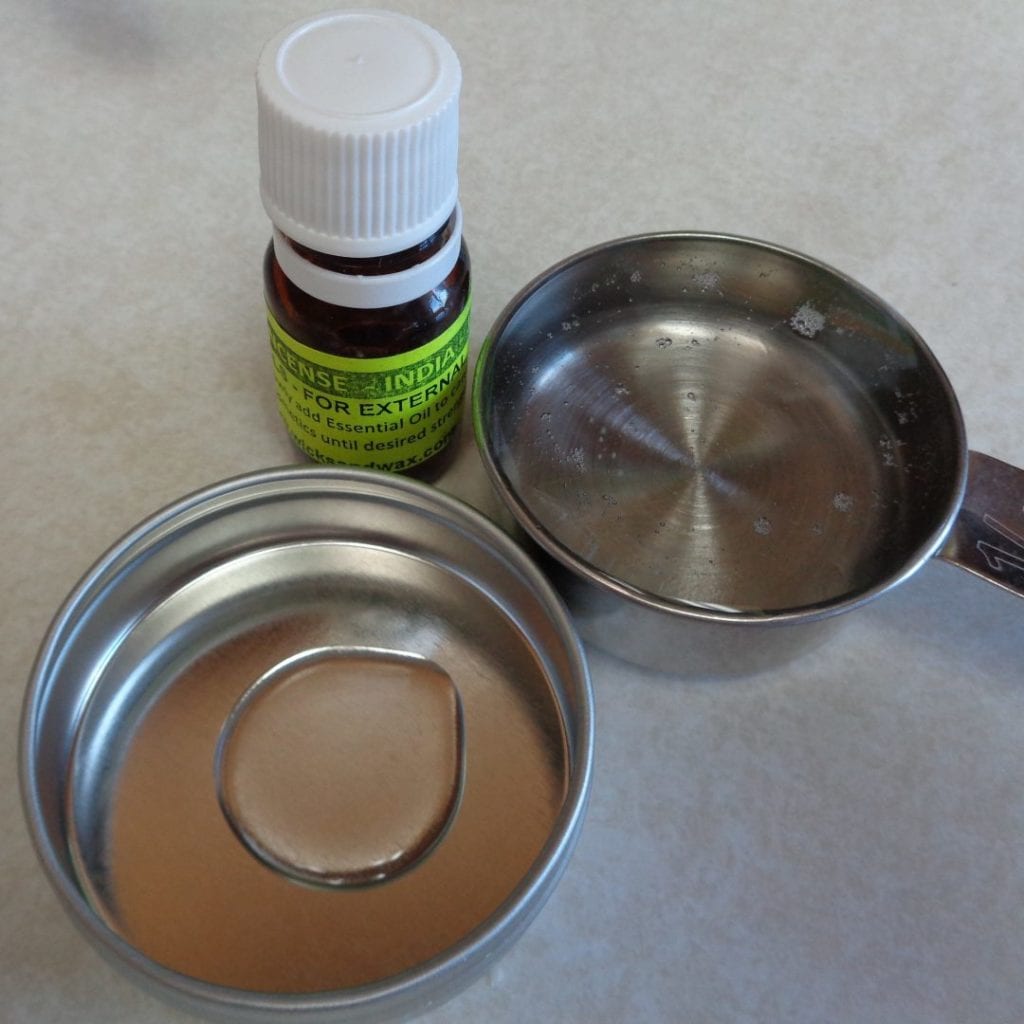 Coconut oil is known for its properties as a moisturizing, antibiotic, multi-nutrient antioxidant.
Vitamin E oil is a strong antioxidant that prevents premature aging and promotes healing. If you prefer to use capsules, 3 – 4 can be substituted for the oil itself. Simply poke holes in the capsules and squeeze the oil out into the melted coconut oil. Stir to combine.

Transfer to a small container while the mixture is liquid and add 5 drops of Frankincense essential oil which will aid in rejuvenating skin and helping fine lines and wrinkles to disappear. Label and store in a dark, cool location.

During summer months, coconut oil is naturally liquid in warmer temperatures.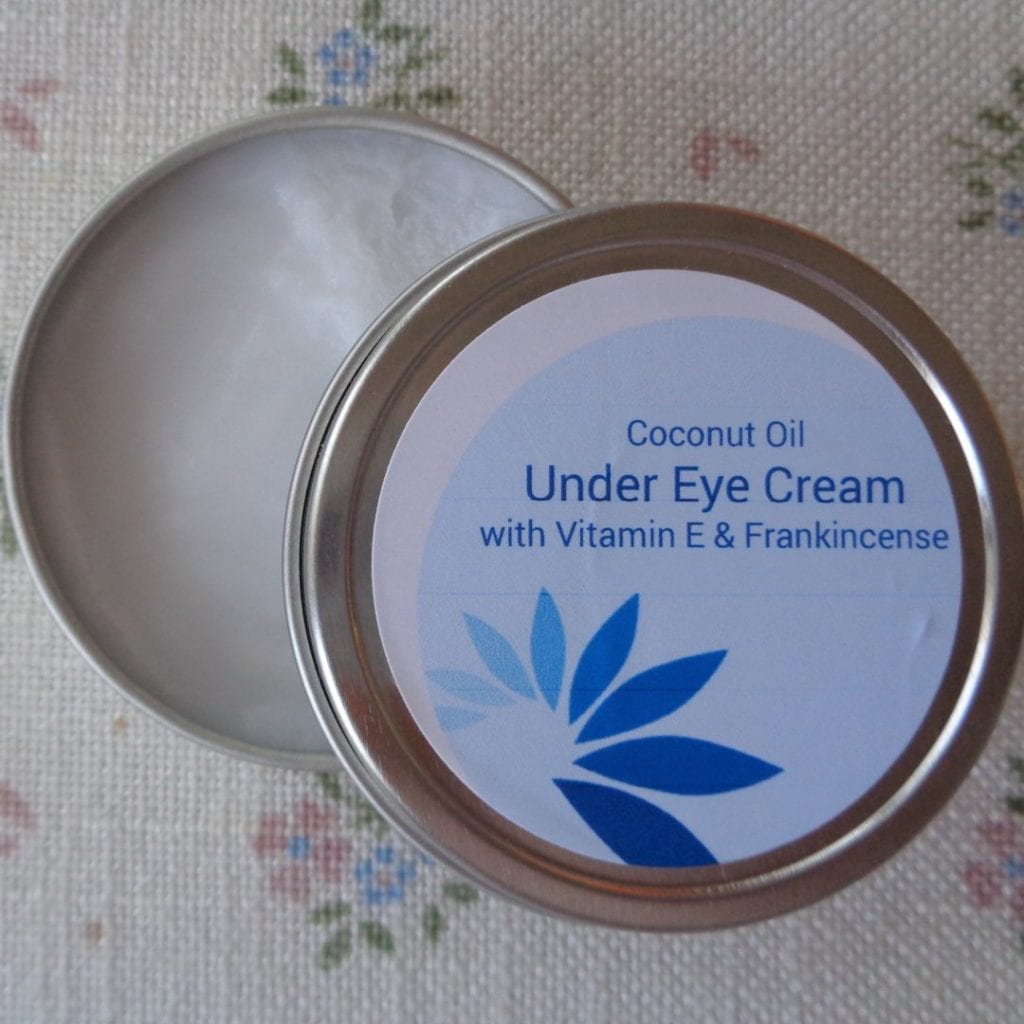 Two Ingredient Under Eye Cream from My Kitchen Wand