A brownie may be a sweet soft chocolate goodie but it is also a specific Scottish fairy has who emigrated with its chosen family out beyond the borders of Scotland, into the larger world. Tales are told of brownies who stayed with a family line for hundreds of years as long as they was treated properly. Shy creatures with sensitive eyes, you will rarely see them during the day in their true form. Brownies however get busy while it is dark and help in keeping the homes of goodhearted, hard working families clean and tidy, a little like Dobby in the Harry Potter series.
They have a required set of manners and direct compliments and gifts can cause a brownie to leave your home and find another. Better to leave out your thanks is a place where it will be "found" instead. Rewards are important and failing to do so can also cause a brownie to leave or additionally to create havoc in your space by spoiling milk, chasing away farm animals or breaking dishes. They are not happy in places where pet cats have also found a home.
In Germany a similar creative is called a kobold and has many variations, some living in homes and other in mines.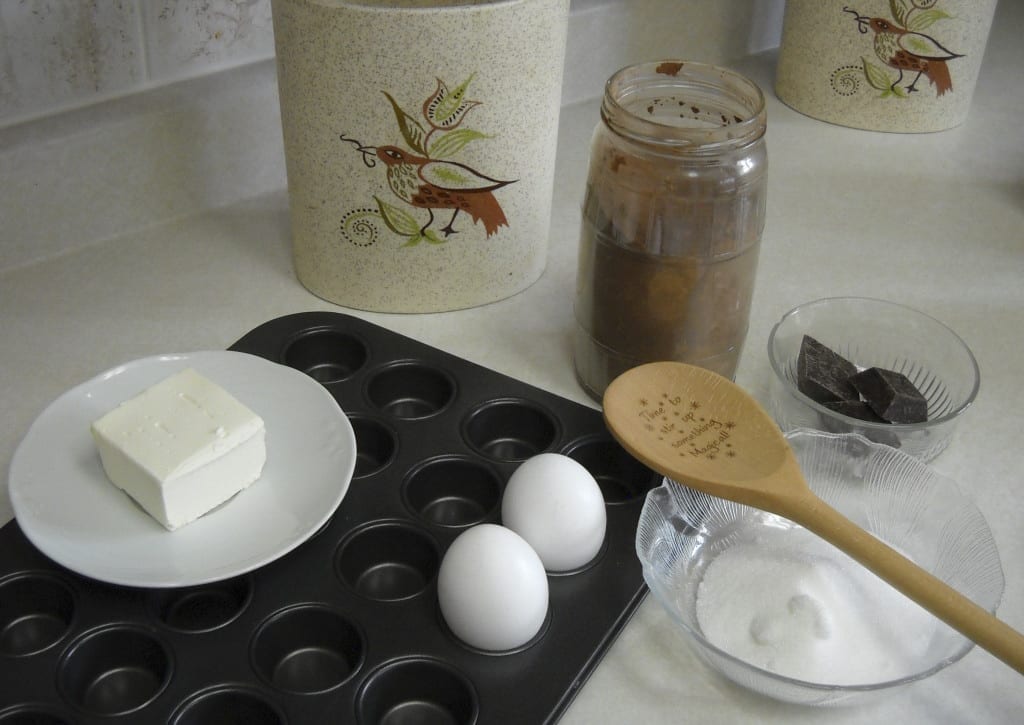 You will need:
Cheesecake ingredients:
1/4 cup sugar
1 egg
2 Tbsp. flour
4 oz. cream cheese
Brownie Ingredients:
5 Tbsp. butter
8 Tbsp. sugar
3 oz. unsweetened baker's chocolate
Pinch of salt
1/4 tsp. vanilla
1/4 cup flour
2 Tbsp. cocoa
1 egg
1/2 cup whipped cream
24 mini chocolate chips or sprinkles
With the hope that you are preparing for your Fairy Flower Tea with the assistance and enthusiasm of some young hands, I have chosen a different style of centering today. https://www.youtube.com/watch?v=BDe5YLNtQf4 It is "How to believe: from Tinkerbell and the Great Fairy Rescue.
Preheat oven to 325 degrees and grease a 24 mini muffin tin, put aside.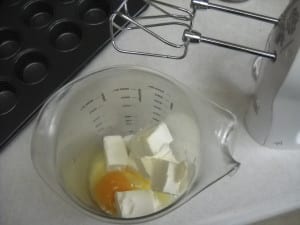 Combine the ingredients for the cheesecake portion in a container and beat until smooth and well mixed. Set aside.
If you can do the mixing in a spouted jug, it can assist you in pouring but if that is not the case a small spoon will well also when you are topping off the brownies.
Place a pot over medium heat and add the butter, allowing it to melt.
Mix in sugar and bakers chocolate, allow to melt, stirring occasionally until all is dissolved and well mixed.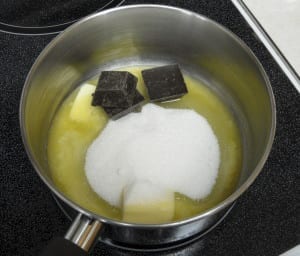 Remove the mixture from the heat. Mix together the dry ingredients and add all at once to the chocolate mixture.
Stir until smooth. Add vanilla and egg and stir. I remember reading somewhere, at least 40 times until the mixture is glossy.
Spoon the mixture evenly into the mini muffin tins. They will be about 2/3's full and top with the cheesecake mixture. I used a knitting needle to bring more of the brownie mixture to the surface with a little rolling movement ( and didn't take a picture, sorry ).
Bake 10 to 12 minutes and check for "doneness". Leave in another 1 or 2 minutes if needed. Do not over bake. Remove from the oven. Transfer to a cooling rack and allow to fully cool,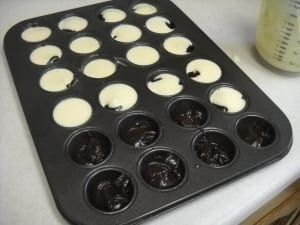 Making these a day in advance is just fine as they will also soften when allowed to sit. To finish them off, top with a dab of whipped cream and an upside down mini chocolate chip.
If you are following all the steps for the Fairy Flower Tea, I would suggest whipping all the cream for both tarts together and finishing them at the same time.
Serve at room temperature and remember to leave some in a private corner somewhere for your house brownie to enjoy.
As a good kitchen witch, I know you will do all you can to keep the fairies around you feeling happy and loved because just like Tinkerbell in Peter Pan, to keep her life and magic alive, you have to believe.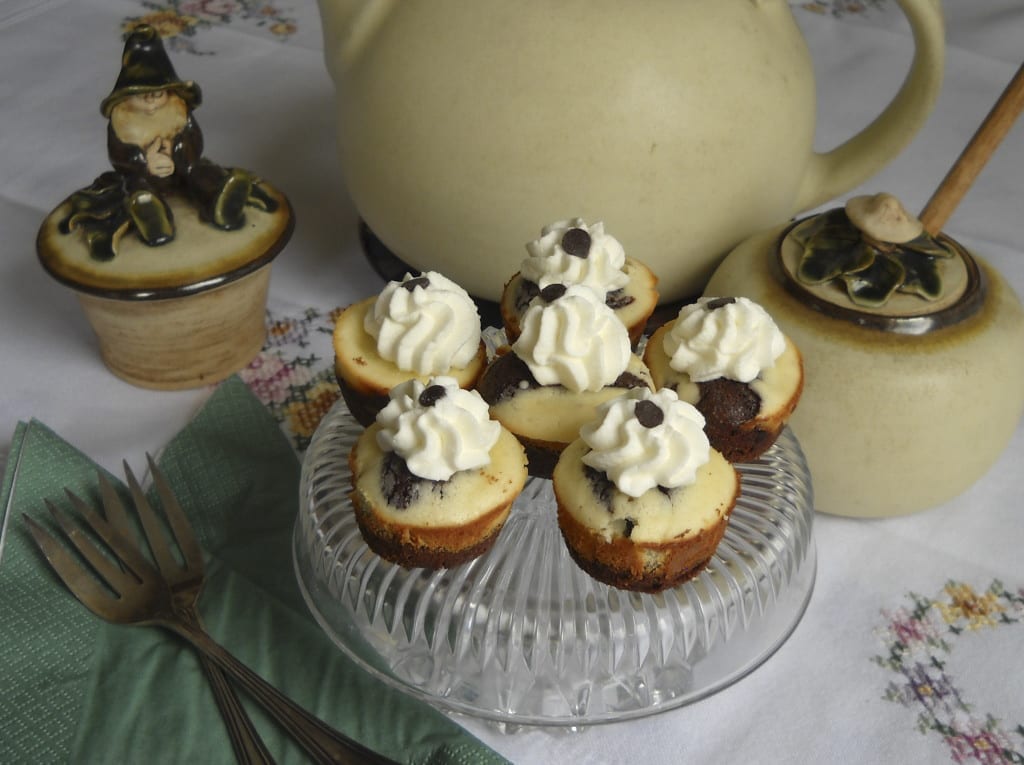 Cheesecake Chocolate Brownies from My Kitchen Wand