President plums are a large blue/purple plum, similar to an Italian prune plum in shape and taste, first produced in the early 1900's in Hertfordshire, England. It is one of the last varieties of plums to ripen and brings fresh fruit long after most everything else is finished. They have only been commercially available in my part of the world for about five years.
Plums are connected to protection and sex. It is said that Victorian brothels offered a dried or stewed variety free to clients. It was thought they cured or prevented the kinds of diseases one might pick up in such a place. A bowl of stewed pruned in a windowsill was an advertisement for the kind of establishment within.
I don't know why I haven't put plums and muffins together in the same thought, possibly because plums generally end up in Zwetschgenkuchen (German Plum Cake). This recipe also used up some yoghurt in need of a home so the finished bake is lovely and moist and the muffins are best eaten on the day made. The good news, this recipe will make six standard muffins to help in achieving that goal but doubling the recipe for a larger household works too.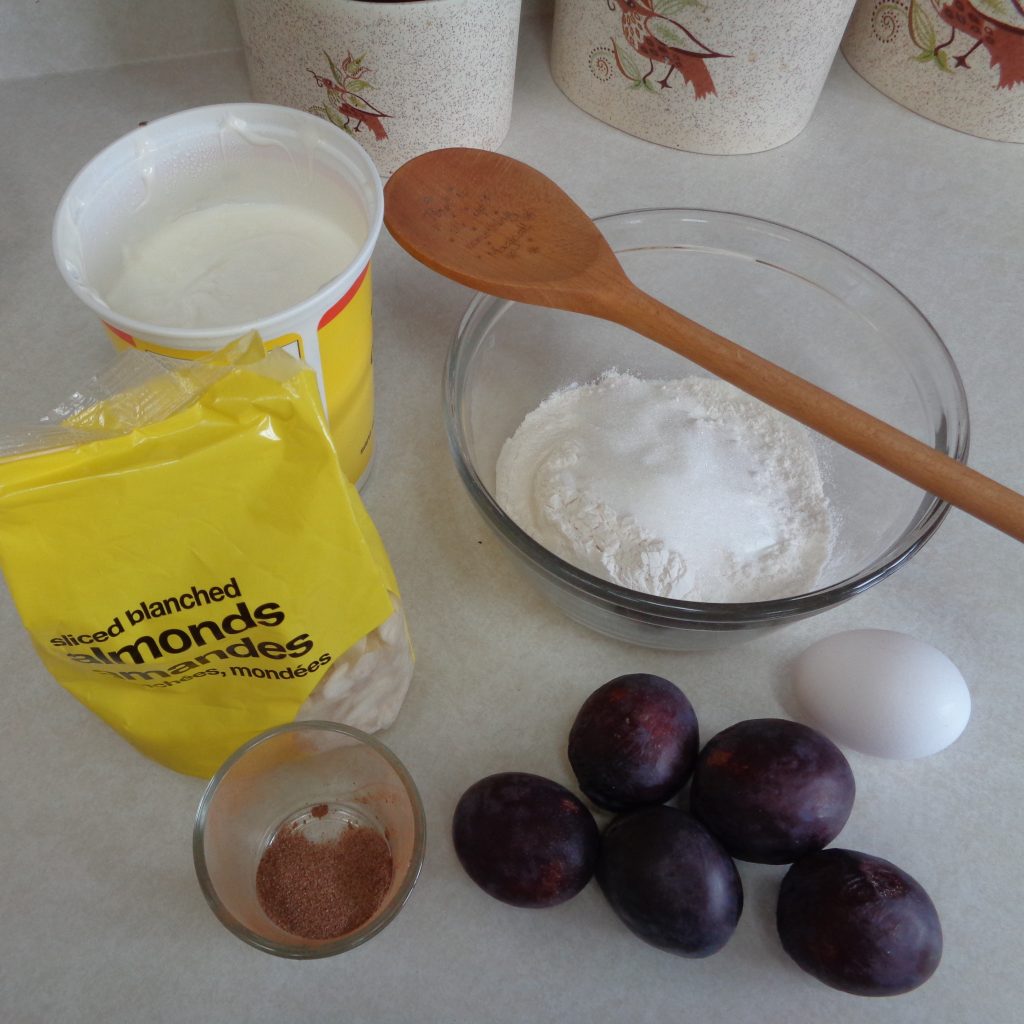 You will need:
1 cup all purpose flour
1 tsp. baking powder
1/4 tsp. baking soda
2 Tbsp. brown sugar
2 Tbsp. white sugar
1/2 tsp. cinnamon
1/2 tsp. lemon zest
2 Tbsp. sliced almonds, crunched
1 egg
1/4 cup melted cooled butter, vegetable or light olive oil
1/2 cup yogurt
3 President plums, washed, stone removed and diced
Cinnamon sugar, sliced almonds
Preheat oven to 350 degrees F.
My preference in muffins has always been crisper sides so greasing muffins tins is where I go. Paper liners and silicone baking forms are other options. Put muffin time aside.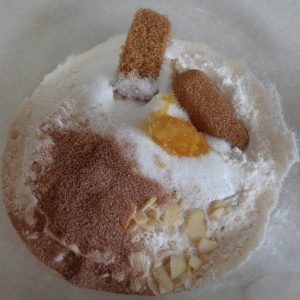 Wash plums, remove the stones and dice. Set aside. Three President plums worked well but if Italian prune plums are more your style 4 to 5 will do the job.
Measure and place the dry ingredients; flour, sugars, baking powder, baking soda, cinnamon, almonds and lemon zest in a medium bowl. Stir together until blended.
Combine egg, oil and yoghurt until smooth and add to the dry ingredients. Stir only until just mixed before adding the plums and giving a few final turns.
Divide evenly into six muffins, top with a slice of plum, a sprinkle of cinnamon sugar, a few almond slices or any combination thereof.
Bake for 17 – 20 minutes.
Once the top edges are nicely browned remove and let sit for 5 minutes before removing the muffins from the pan. When using paper liners or silicone moulds the cooling time won't matter too much but in metal muffin tins the sugars from the fruit will have bubbled and then cooled, sticking to the metal, so getting the muffins out while the caramelization is still warm and flexible keeps the muffins whole.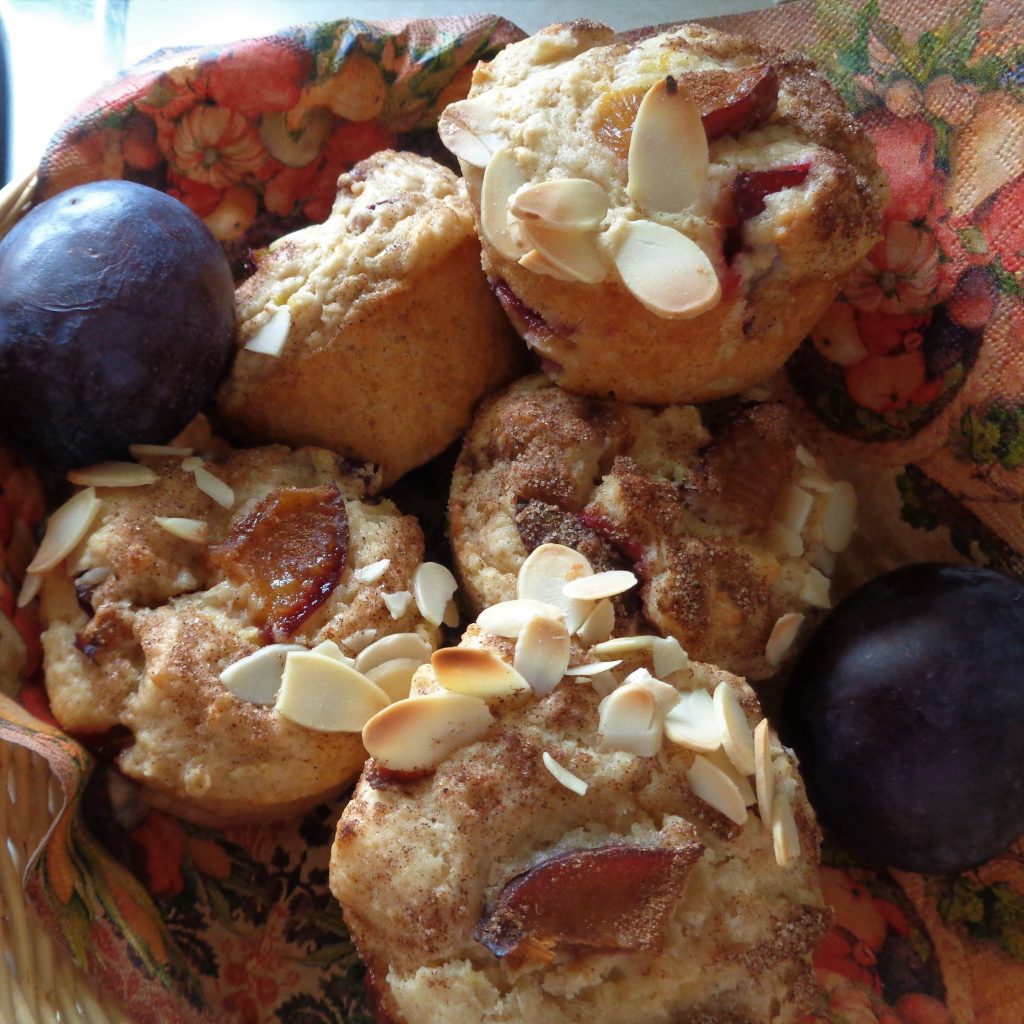 Cinnamon Plum Muffins with Yoghurt & Almonds from My Kitchen Wand