With Hallowe'en around the corner, thoughts easily turn to things Harry Potter. One of the comments I often hear about butterbeer offerings, whether fudge or drinks or squares, is how overly sweet they can be. This recipe is not as sweet, has extra kick and is not for anyone under the age of majority.
My friend Juanita, created it for Harry Potter trivia nights at her restaurant. She used nonalcoholic beer to keep the overall alcohol content down.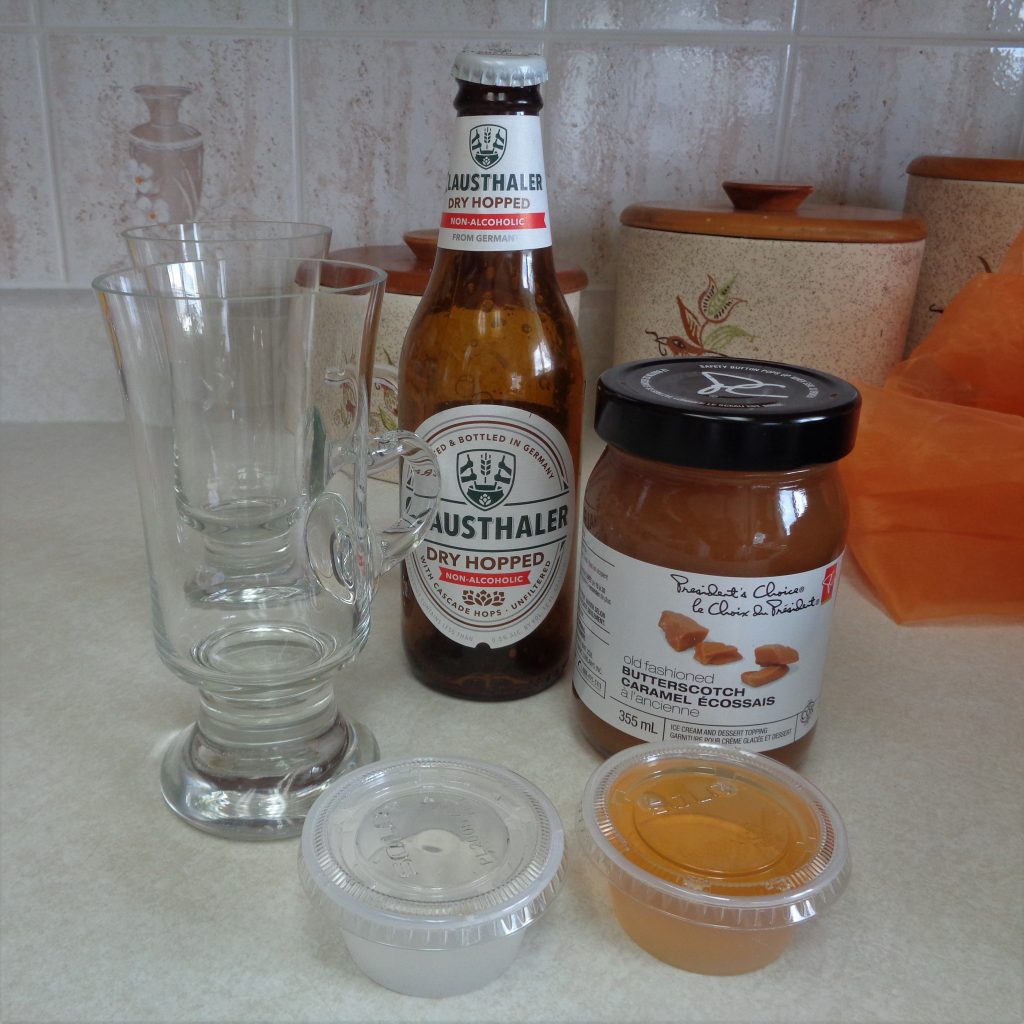 You will need:
1 bottle of cold non alcoholic beer
1 Tbsp. butterscotch sauce
1 oz. vanilla vodka
1 oz. butterscotch schnapps
In the bottom of two glasses mix together half the schnapps, vodka and caramel sauce. Once thoroughly mixed, add half a bottle of beer and serve immediately.
By premixing the other ingredients prior to adding the beer, everything will mix together when the beer is poured. Makes two full glasses so it may be necessary to pour slowly towards the end while the bubbles create room for the last of the liquid.
If you try to mix all ingredients together first and then add to the glass, there will be no head on the beer left. There is a work around and that is to add 2 teaspoons of albumen or 1 egg white and mix it all up again with an immersion blender, ( it will separate to foam and "beer" as it sits ) but all will be good if the premix directions are followed.
"Accio friends to share with!".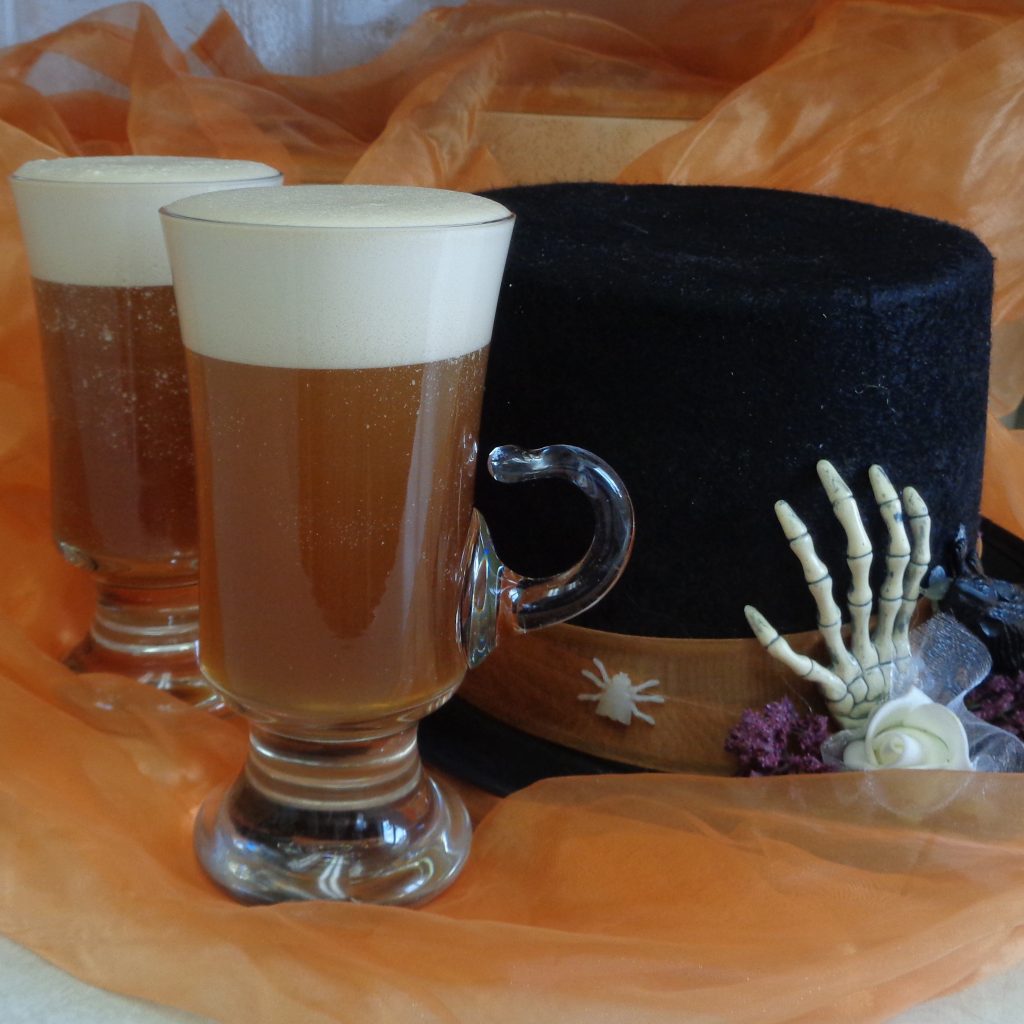 Butterbeer for Grownups from My Kitchen Wand