sacredwicca.com suggests that coconut strengthens confidence and inner resolve while rice brings protection, rain, money and fertility. It seems to me that this coconut milk rice pudding makes an ideal snack before taking the next steps on a "goal reaching to do" list.

The recipe uses two kinds of coconut milk. The first is an alternative to cows milk that is light, drinkable and works on cereal. The second is the type that comes in a can and contains a thick white layer with clear liquid below. It is generally used in Asian cooking, often in curries.
My interest was in being able to offer a non dairy option for a traditional comfort food. Using regular cows milk for the 3 3/4 cups of coconut milk is absolutely an option if you prefer to go that route, just know there will be slightly less coconut flavour in the finished dish.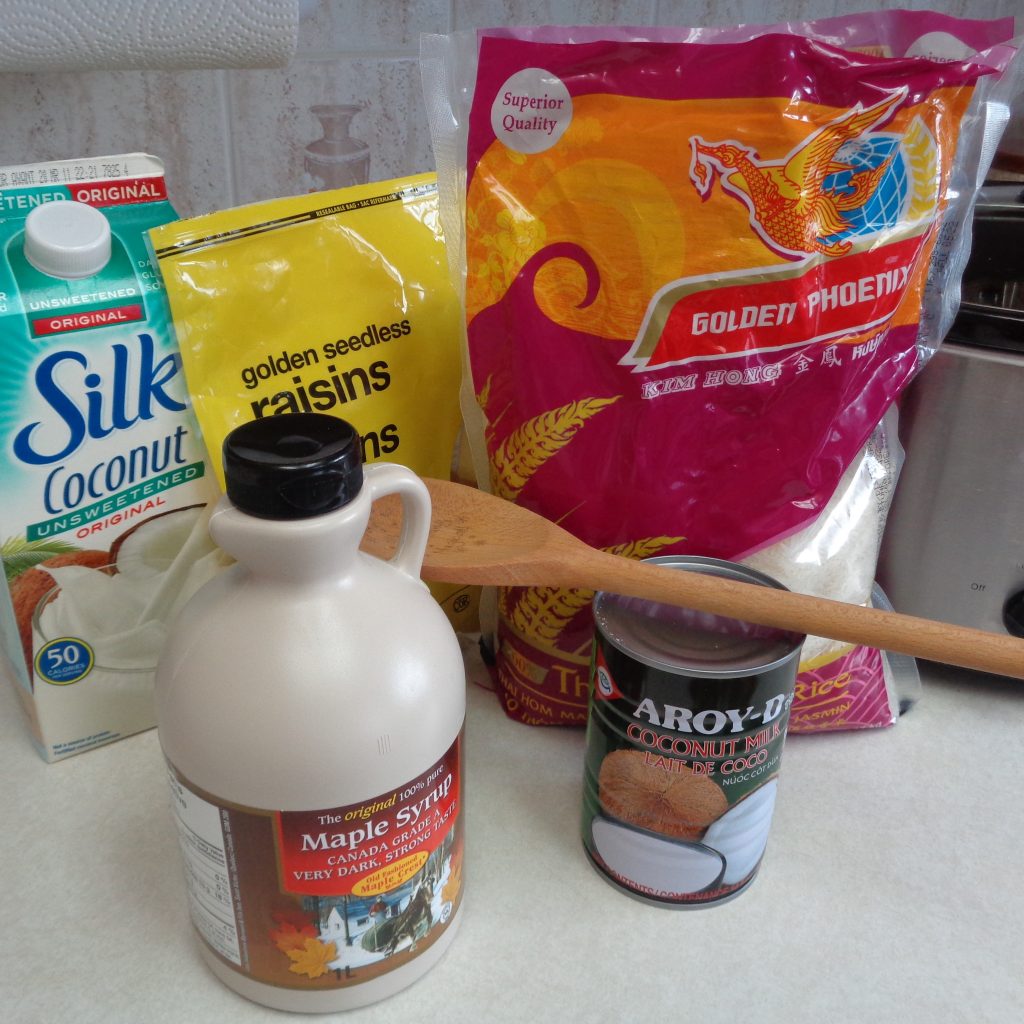 You will need:
1 cup Thai jasmin rice
3 3/4cups coconut alternative milk
1 13.5-ounce can coconut milk
1/4 cup pure maple syrup
1 teaspoon vanilla extract
1/2 cup raisins
Toasted coconut flakes
A sprinkle of cinnamon sugar
Rice pudding is a comfort food for many so a good place to start is by bringing your attention to comfort and your intentions for the finished offering. Take a deep breath in and hold for a few seconds. Slowly exhale feeling your shoulders drop into a more relaxed place. Exhaling is key to being able to take another deep breath in. The more air that leaves the body, the more can be welcomed back in. With your attention in the present and on the project, begin.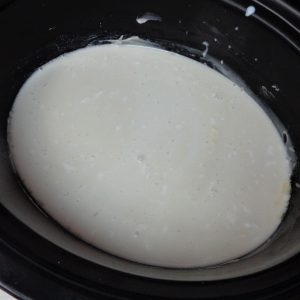 In a slow cooker place the rice along with both coconut milks, maple syrup, and vanilla extract.
Stir well.
Put the lid on the slow cooker and set to low. At about the three hour mark add the raisins. Stir and return the lid to keep in the heat.
At some point a skin is going to form, maybe more than once. Simply stir up the pudding incorporating the top layer back into the mixture.
Cook until most of the liquid is absorbed and the rice is very tender, about 4, possibly 4 1/2 hours. If it seems a little moist remember that it will thicken as it cools.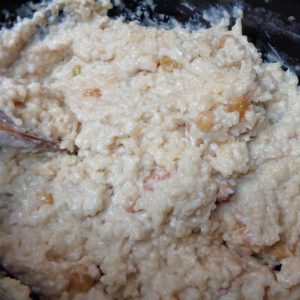 While the pudding is cooking, toast some coconut flakes for sprinkling on top. I will leave how much up to you. Some people like just a little crunch while others love a lot.
Rice pudding can be served warm or cold.
To serve simply spoon into a dish, add coconut flakes and a sprinkle of cinnamon.
Simple ingredients, no refined sugar or dairy and something you can put on after lunch and more or less forget about until dinner or later.
I often cooked rice pudding on cooler light dinner nights while I had students. It was cost effective, could be nibbled on all evening long while doing homework and rarely were there leftovers the following morning.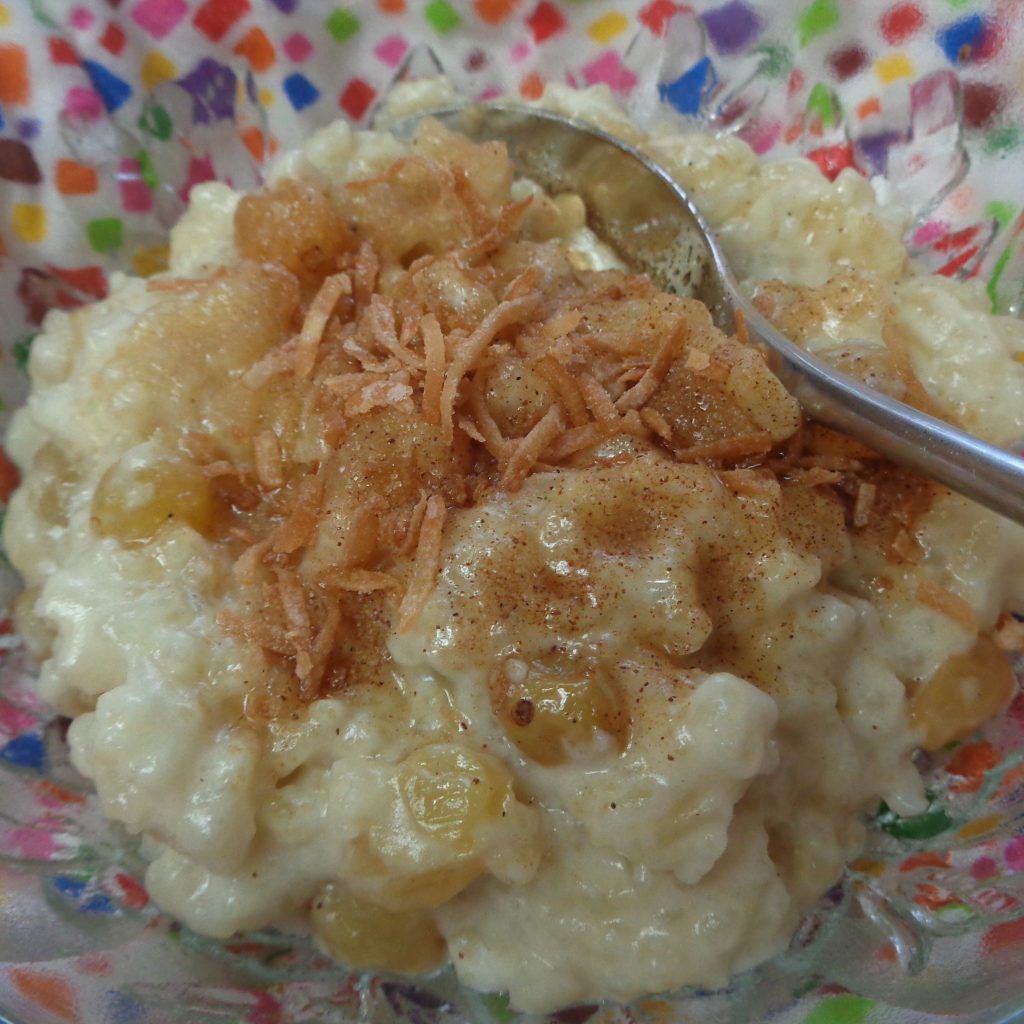 Coconut Milk & Raisin Slow Cooker Rice Pudding from My Kitchen Wand