I posted previously a recipe for mushrooms in filo and realized that I didn't do the mushrooms justice as I use this delicious mix in many different ways.
The technique is sourced from a dish one of my students had asked if she could make. Feeling homesick, she was hoping her grandmother's recipe might help. It was fingers of white bread dough wrapped in beet leaves and then baked and served with a whipping cream dill sauce. The whipping cream is simmered with the dill until it reduces to the consistency needed. The boys in the house gobbled up the entire meal and hoped there was more (what better compliment?) and she felt better for the time in the kitchen and a chance to tell stories about her family.
When making the sauce this way, it holds the full flavour of the mushrooms better than any other method I have come across. Yes, it is high in fat, so keep it for special occasions or if you are on a Keto meal plan.
Try adding some leftover chicken and topping with baking powder biscuits before baking in an oven. When creamy, it can be a vegetable side or combined with rice and meat for stuffing tomatoes and peppers. Use as a savoury pie filling. A little thicker and it becomes an omelette filling or rolled in filo for a crispy appetizer. Add some stock and blend for a cream of mushroom soup. There really is no end to how this mixture can be enjoyed. If the mixture gets too thick, simply add in additional buttermilk and cream and stir.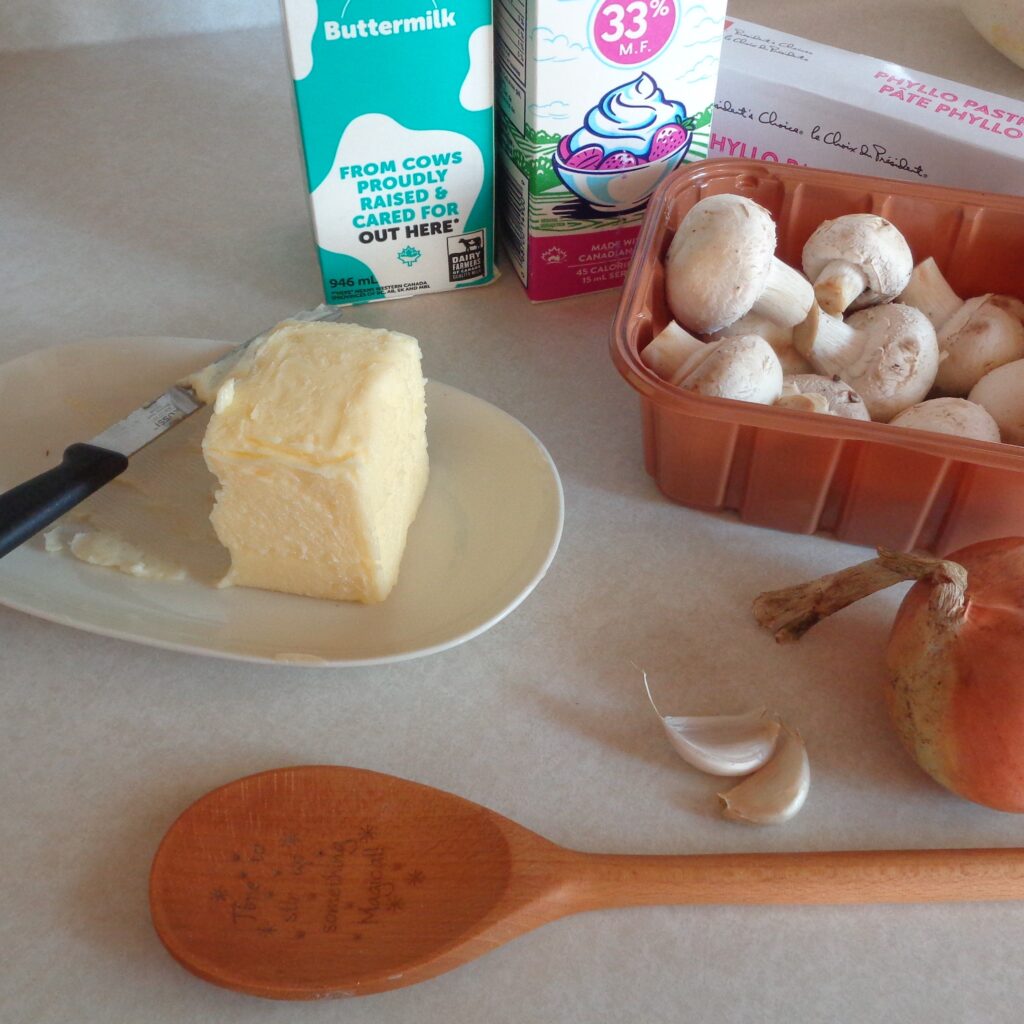 You will need:
2 Tbsp. butter
1 pound mushrooms
2 onions
2 garlic cloves
dried tarragon
1/2 – 1 cup buttermilk
1/2 – 1 cup whipping cream
salt and pepper to taste
Stop. Take a moment and breath deeply. Let go of the past and bring your attention into the present moment. Focus on the work at hand. A saying at Findhorn has for decades been, work is love in action". As you wash hands and put on an apron, be aware of the shifting within as you create space to put that love into action. Begin.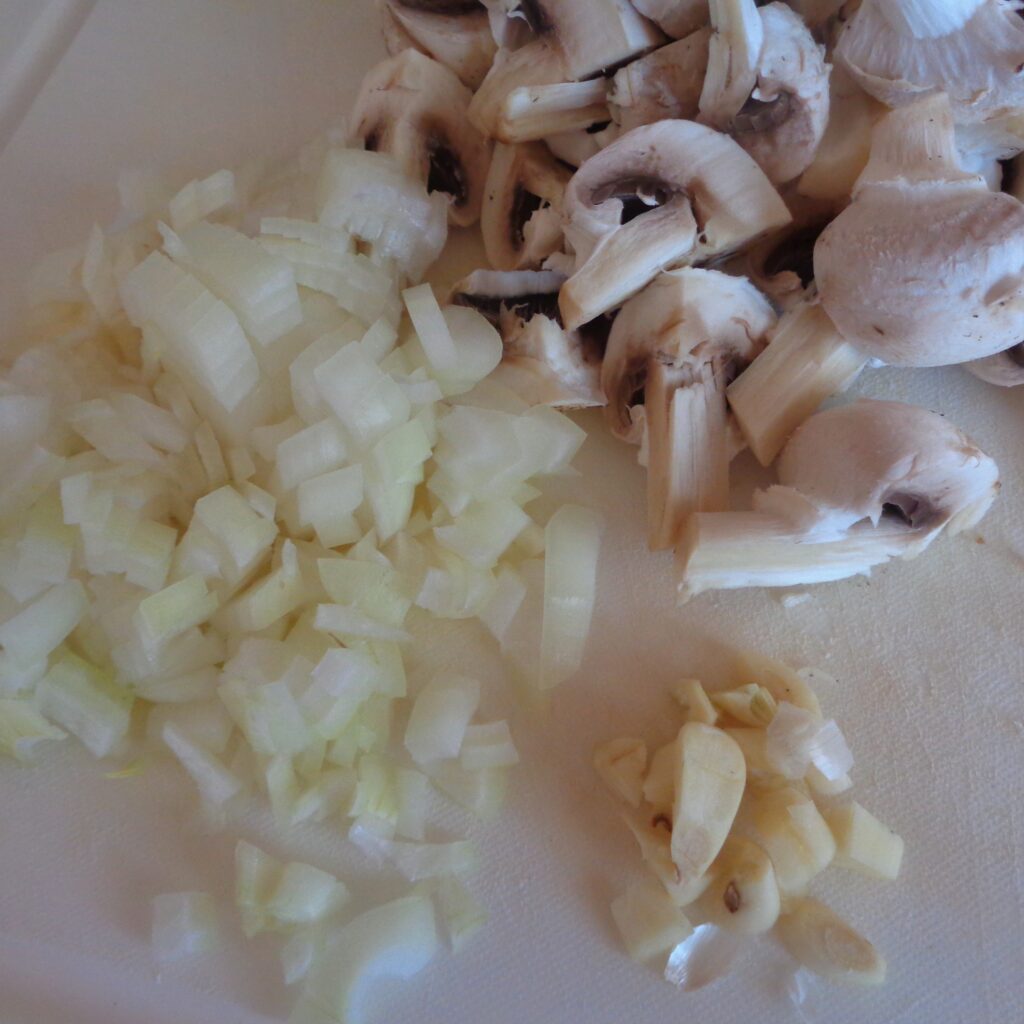 Melt the butter in a pan over medium heat while the onions, mushrooms and garlic are chopped. I quarter the mushrooms, dice the onions and finely dice the garlic. Transfer to the pan.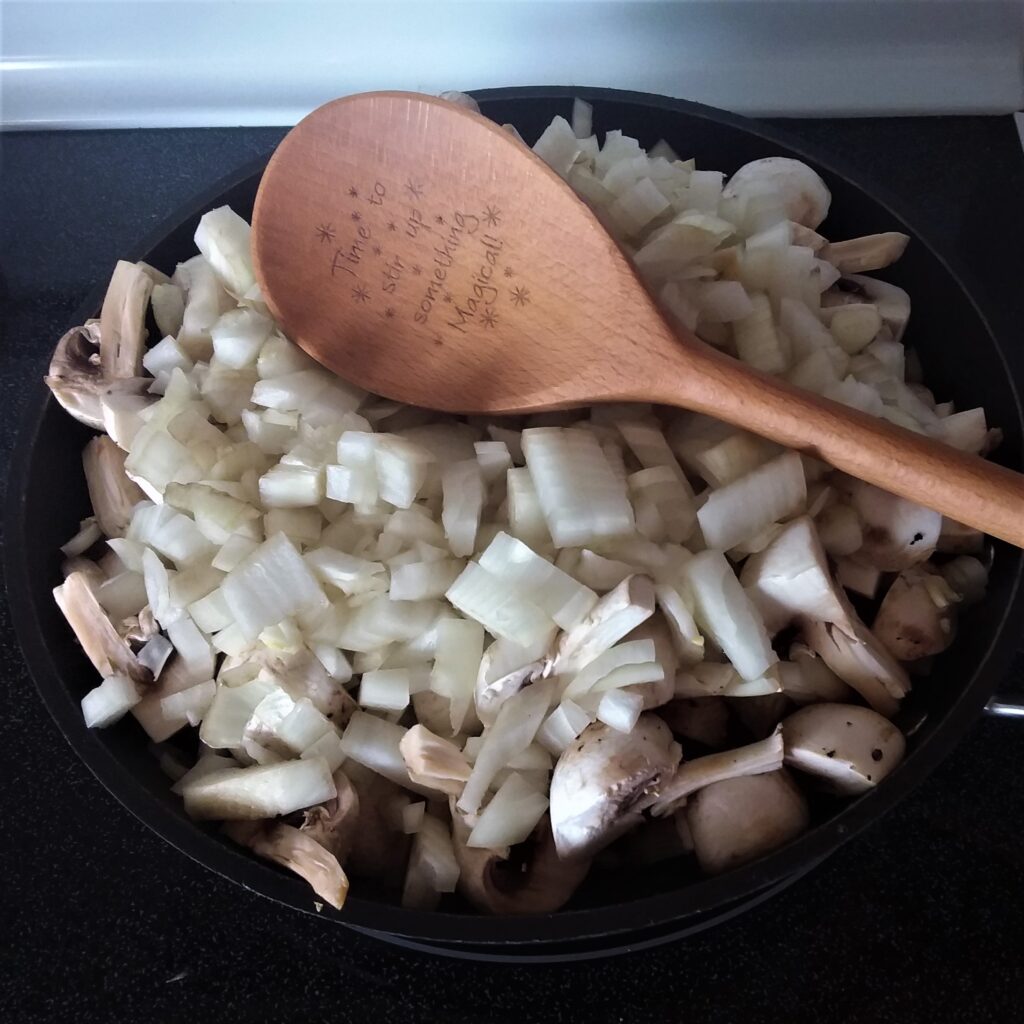 Mushrooms loose a lot of moisture and will reduce in size so even though the pan may look overly full you will see in the next picture, that there is nothing to worry about. Once the vegetable begin to cook there will be moisture in the pan. Reduce to low and allow to simmer on a back burner while you get on with your day.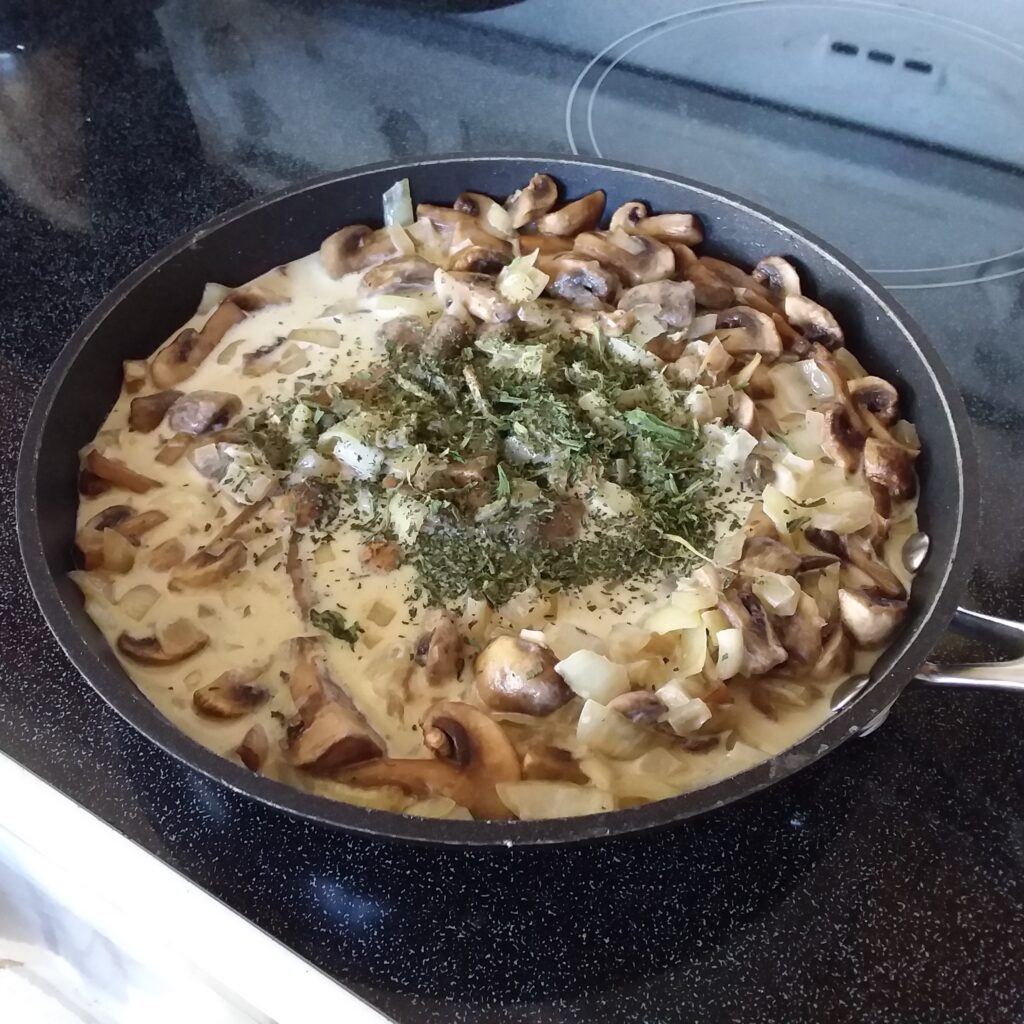 After about 90 minutes you can see how much the volume has reduced in the pan. Pour in 1/2 cup cream and 1/2 cup buttermilk. Crumple a handful of dried tarragon. These came from my garden and I didn't measure but I would estimate and bout 1 1/2 teaspoons.
Stir well and allow the mixture to reduce until the consistency you would like has been achieved. Add salt and pepper to your taste and use as you wish.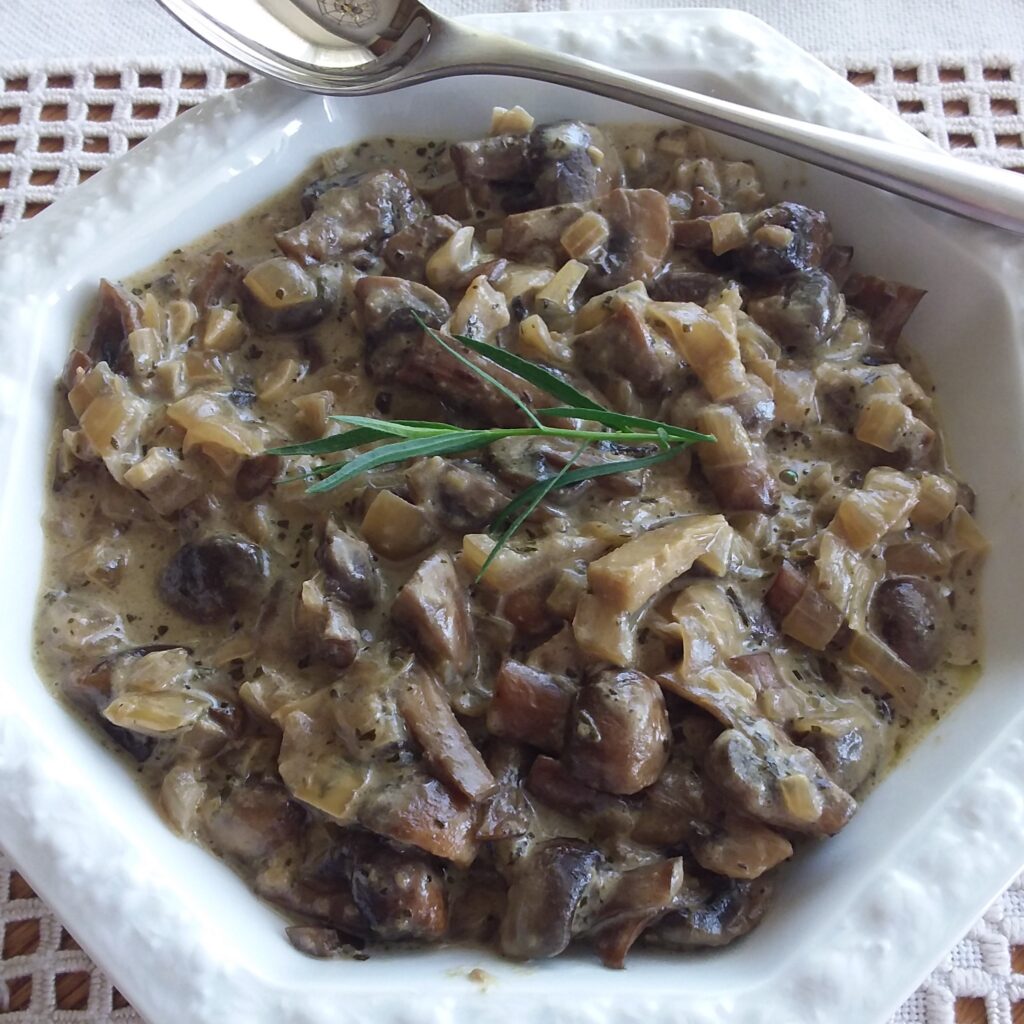 Creamy Mushrooms from My Kitchen Wand