As I am writing this, in my mind's eye, my grandfather is in his backyard, with a tobacco tin tied around his waist so that both hands are free for picking. He had rows of English peas and many a summer meal included freshly shelled sweet peas. Just the sound of the distinctive "pop" that opens the pod is enough to make me smile.
Thirty odd years ago there was a restaurant in Vancouver called Chevy's. They had a pea salad that I ordered every time we managed to make it to the restaurant. I never even came close to duplicating it but last week I came across fresh peas in their pods for sale and decided to see what I could come up with.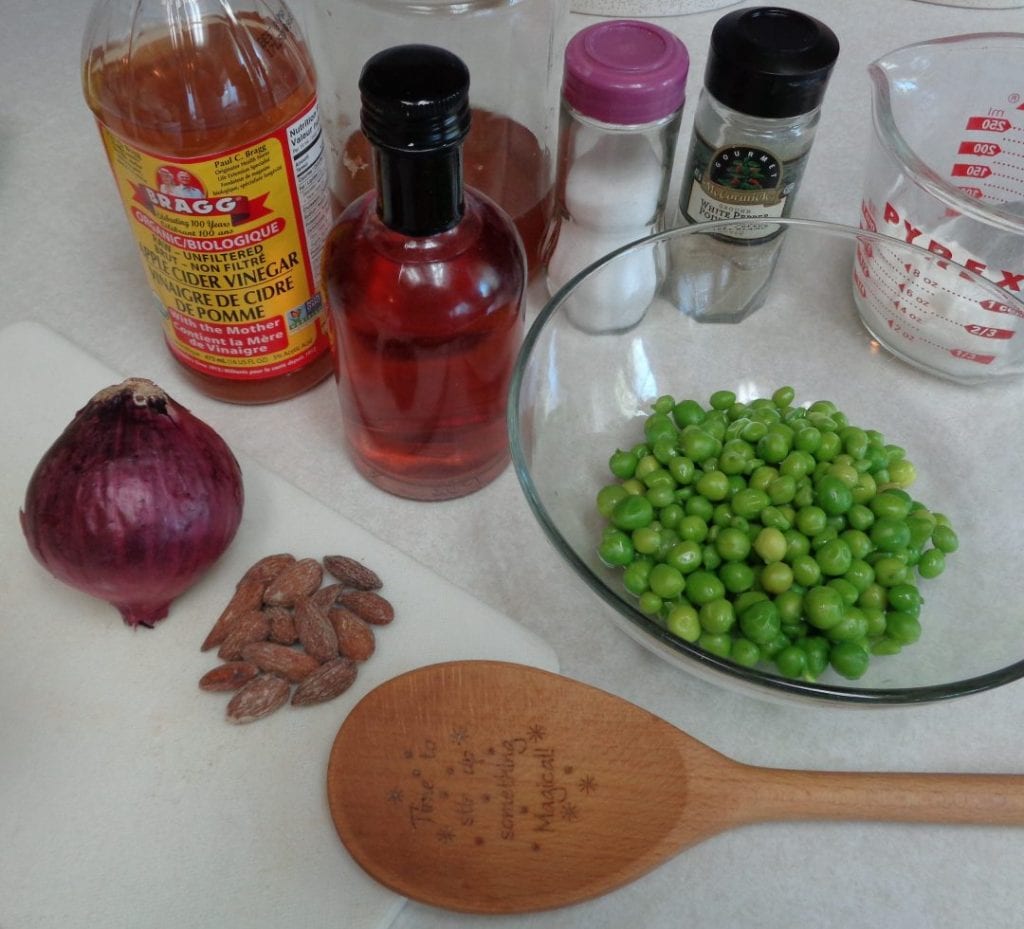 You will need:
1 cup shelled fresh peas
2 -3 Tbsp. Greek yogurt ( I used my homemade so full fat but if you have something else plain that is okay)
2 tsp. honey ( I used my evergreen needle version but use what you have on hand )
2 tsp. vinegar ( I used the lavender vinegar posted last week but apple cider or white wine will also work )
1/4 tsp. sea salt
pinch of black pepper
1 -2 Tbsp. smoked roasted almonds, roughly chopped
1 – 2 Tbsp. red onion, finely chopped
1 – 2 Tbsp. chives, finely chopped
fried onions (optional)
Shelling the peas is a good time to start bringing your consciousness into the present moment. Let go of the nigglies that might be swimming through your mind. Breath deep and remember that release is on the exhale. Release as much air as possible so that the next breath is full and opening. Invite the compassionate spirits and begin.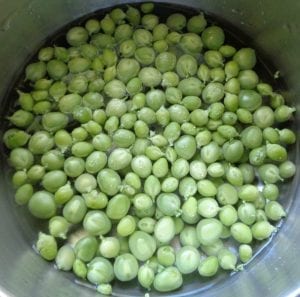 In a small pot, put the fresh peas and add enough water to cover. Sprinkle with a little sugar and bring to a boil.
Boil one minute. Rinse under cold water, several times to cool the peas.
When you are working with fresh peas, they come in many sizes. One minute will give you a range of texture, some peas softer than others. Cooking too long will just make a mush and turn their colour yellowy. Drain.
This is a situtation where frozen peas might be helpful as it is possible to choose a bag by common size of pea and many have been parboiled.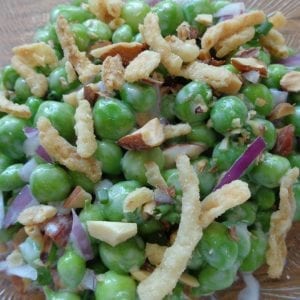 In a measuring cup or something similar mix together all the remaining ingredients, except the fried onions. Pour over the drained peas and toss gently. Chill until ready to serve or leave at room temperature.
We happened to have some fried onions (the kind that comes in a box) so when it was serving time, I gave one last toss, transfered the mixture to a serving bowl and sprinkled some onions on top.
The amounts for this recipe are small as there are just two of us. It is however very possible to increase the amounts when making for a larger group or starting with a bag of frozen peas.
It wasn't what I remember from Chevy's and the peas couldn't hold a candle to my grandfathers's but it did bring back contented  memories his garden and his love. As there was nothing left, I am thinking the salad passed muster.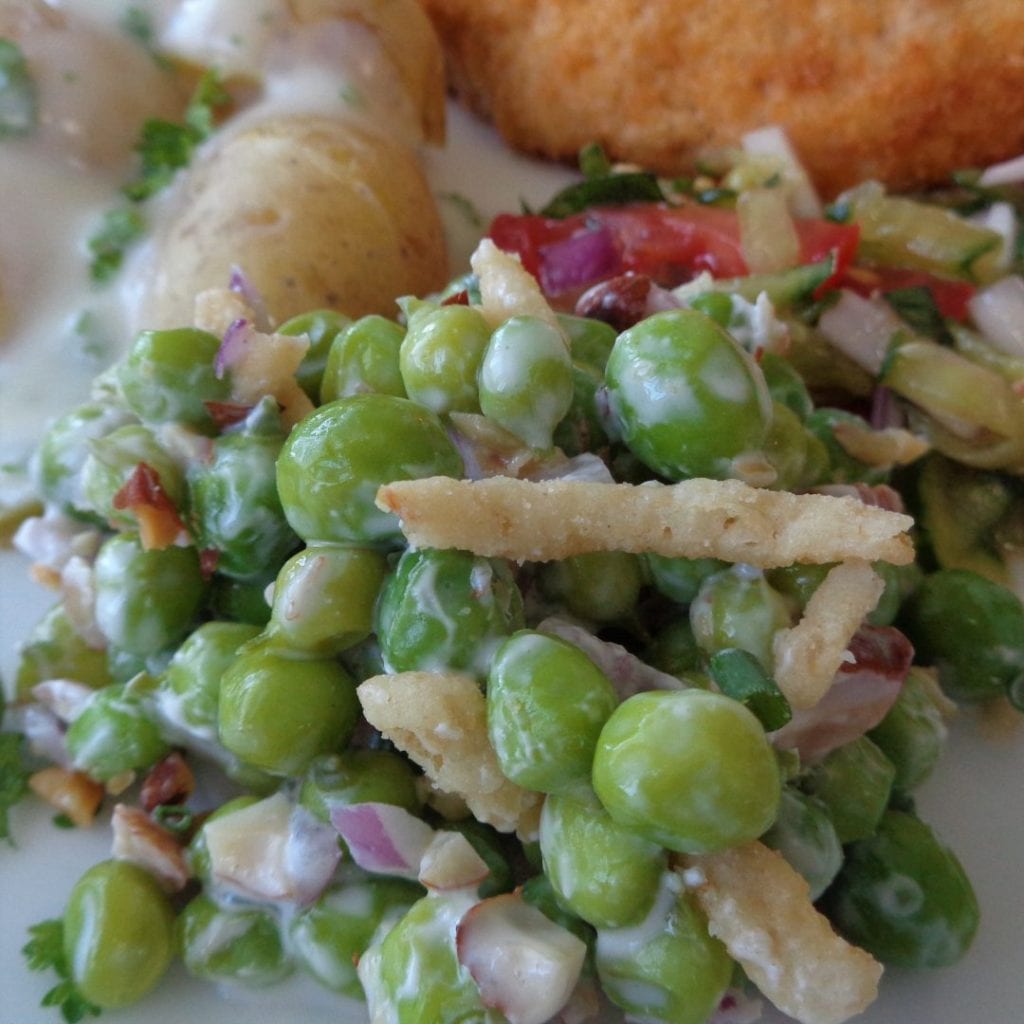 Fresh Pea Salad with Chives and Almonds from My Kitchen Wand