We have fresh local fruit for such a short time that baking with it seems almost sacrilegous, better to just find a serviette.
In much of Asia, cherries are associated with youthfullness and immortality. In Japan, a custom is to tie a single strand of hair around a cherry tree to attract love. In Chinese traditions Goddess Xi Wang Mu grew immortality fruits in her garden. There is some debate as to whether they were cherries or peaches. The issue though is that they took (again here is more debate) 1,000 to 3,000 years to ripen. Those were some powerful stone fruits.
Cherries are rich in flavonoids, being ranked 14th in the top 50 antioxidant-rich foods, ahead of dark chocolate, orange juice, prunes and red wine. As an antioxidant, they are believed to soothe arthritis and muscle pain. They also contain melatonin, a natural hormone linked to the regulation of the sleep cycle.
Ginger adds fiery energetic power to any magical activity. It aids in "speeding things up" and can stimulate plans to come to fruition quickly.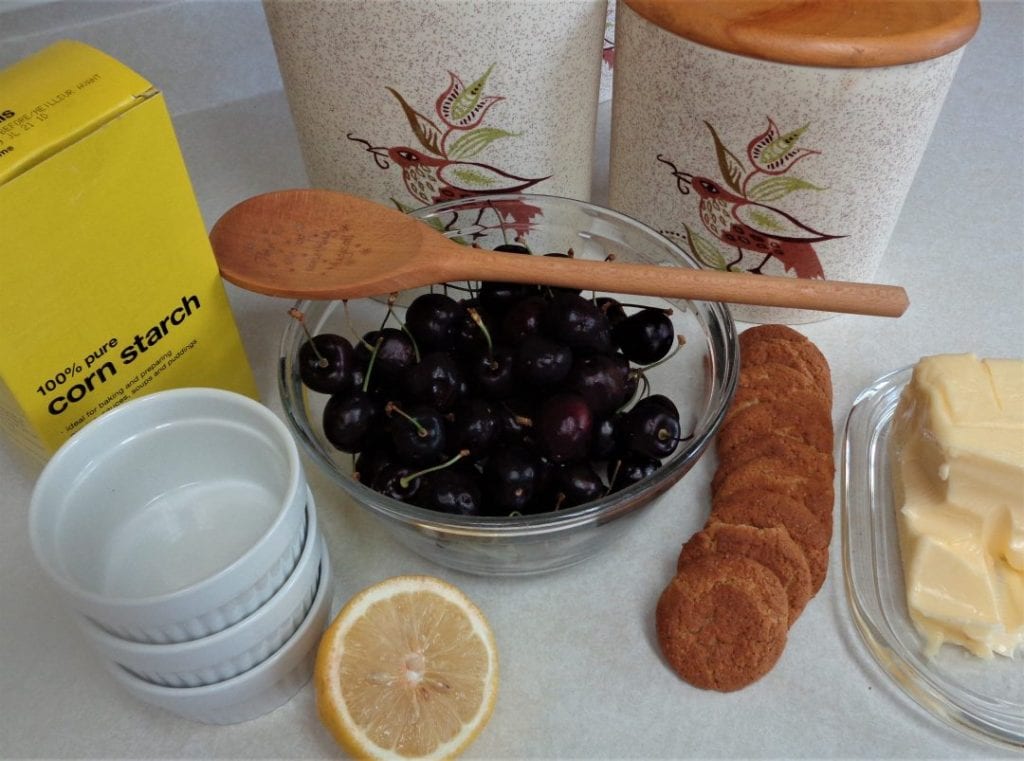 You will need:
about a pound of fresh sweet cherries ( frozen optional)
2 1/2 Tbsp. cane sugar
1/8 tsp. of ginger powder or possibly 1/2 inch fresh ginger, peeled and finely grated
1 1/2 Tbsp. lemon juice
1 Tbsp. soaked chia seeds or 1 Tbsp. cornstarch
1/4 cup all purpose or almond flour
2 Tbsp. cane sugar
3 Tbsp. brown sugar packed
6-8 gingersnap cookies, crushed
1/8 teaspoon ground ginger
1/4 cup butter, softened
vanilla ice cream (optional)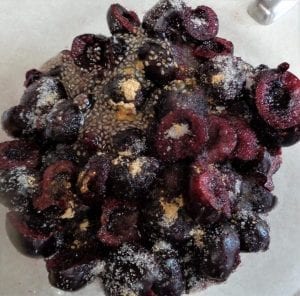 As it's cherry season I went with fresh bing cherries (because I found some at a great price) and now have the accompanying black cuticles and finger nails, gained while pitting and cutting. It is absolutely possible and probably easier to use thawed pitted and drained cherries but not nearly so much fun.
Preheat the oven to 375 °F.
Once washed and pitted, toss the cherries with the cane sugar, ground ginger, lemon juice and cornstarch or soaked chia seeds in a medium bowl. Divide the mixture evenly between 3 8-ounce (1 cup) oven proof bowls or ramekins.
I choose to use soaked chia seeds as I have been doing a little experimenting with them in lieu of a traditional thickener. You can see them in the photo of the cherries in the top left corner. Some outcomes have been more successful than others. Soak the seeds before adding if that is your choice. Using cornstarch will do the job as well.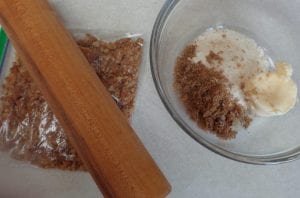 Place the filled dishes on a lined cookie tray and top with the crumble mixture.
To make the crumble, stir together the flour, cane and brown sugars, ground ginger, crushed gingersnaps and butter in a medium bowl until evenly mixed.
Lightly knead the mixture until it is crumbly with your fingers, making sure all the ingredients are fully incorporated into the butter.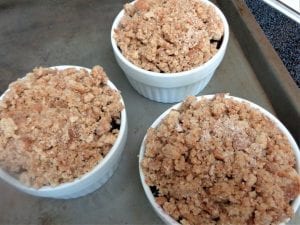 Top each bowl with the crumb mixture.
There may have a little left over, or the bowls will be well and truly topped.
Bake until the crumbs are crisp and toasted and the cherry mixture is bubbling, about 30 minutes.
Allow to cool on a rack.
Serve hot to slightly warm with ice cream or at room temperature with whipped cream.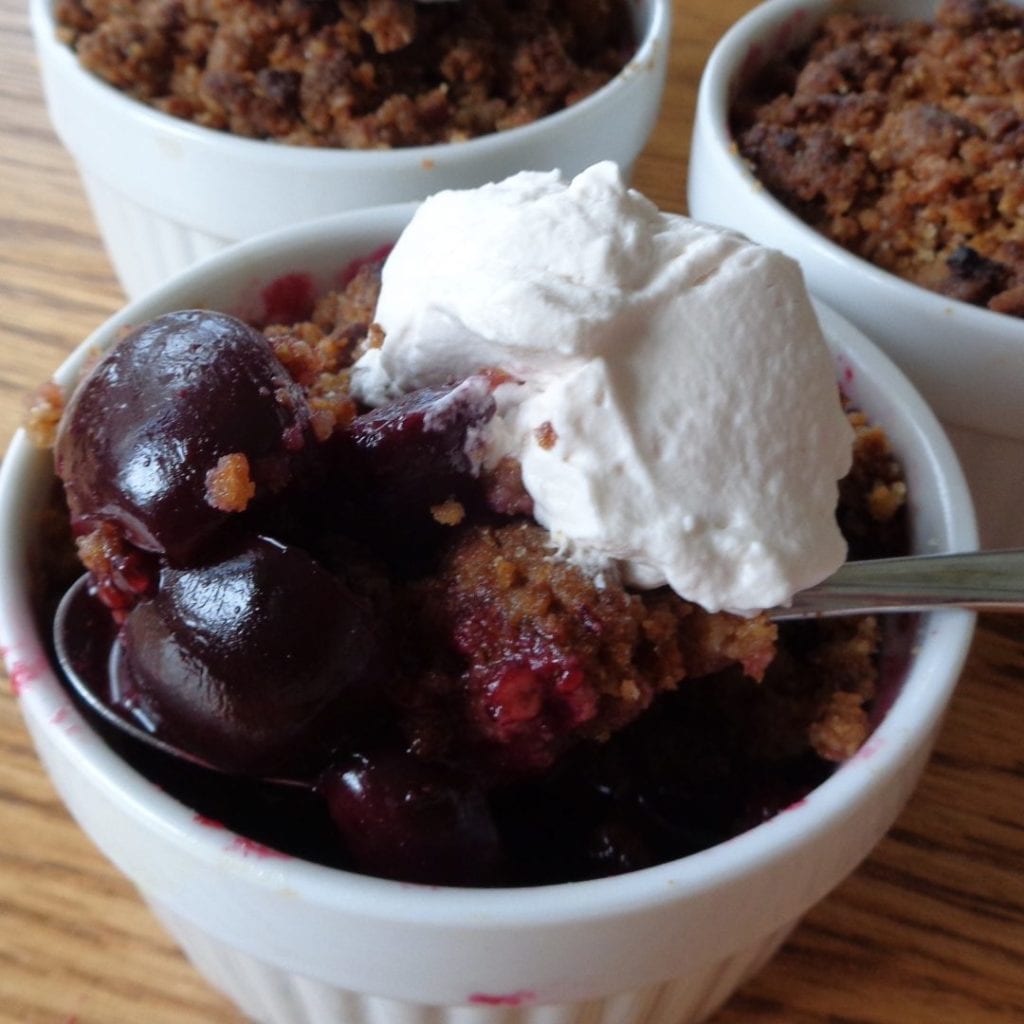 Cherry Ginger Crumbles from My Kitchen Wand