A few weeks ago I started a search on Facebook. " Sweet and creamy single looking for a delicious exotic companion" is what I think I said. Facebook does not store their posts for very long anymore.
I was, in truth, looking for some suggestions for fall ice cream flavours to try with a three ingredient ice cream recipe I had found in Canadian Living. It did not need to be put through an ice cream machine just mixed up and popped in the freezer. That had some definite perks as far as I was concerned.
When I tried the original recipe two things stood out to me. One, I am not a fan of the taste of sweetened condensed milk and the ratio of the condensed milk to whipped cream was so high it was the main flavour so secondly, the flavour of the vanilla pod ( in itself not an inexpensive addition ) got lost below the taste of the sweetened condensed milk.
That said, I thought it might be a good base for ice creams that were more strongly flavoured. I will be following up on a few of the suggestions from that Facebook post but to start the ball rolling, here is Ginger Snap Pumpkin Pie Ice Cream.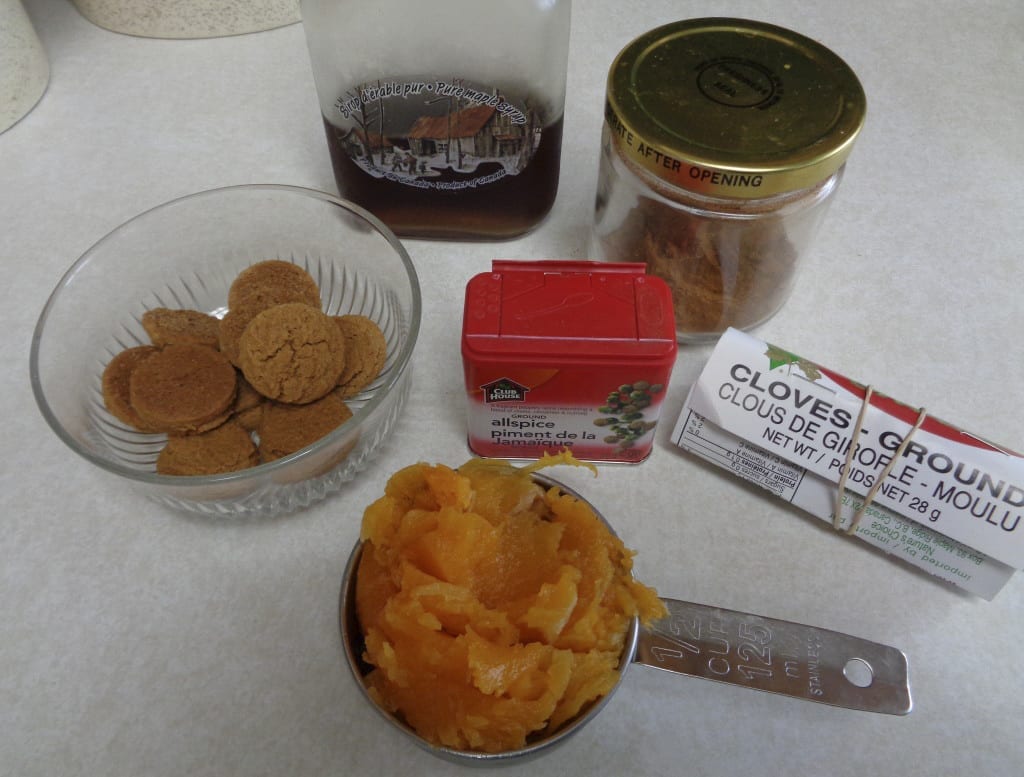 You will need:
2.5 cups whipping cream
1/2 – 2/3 tin sweetened condensed milk
1 1/2 cups pumpkin puree
6 Tbsp. maple syrup
21 mini ginger snaps, chopped
1 1/2 tsp. cinnamon
3/4 tsp. allspice
Having learned from my first attempt, the second time around I used the amounts of whipping cream and sweetened condensed milk above and divided the whipped mixture into thirds. I made three different flavours and had enough finished ice cream to fill three medium (2 cups/500ml) containers. One for each flavour. Today I am focusing on Ginger Snap Pumpkin Pie. The amounts above pretend you are only making one flavour with the full volume of whipping cream.
Begin by washing your hands and letting the warm water wash away anything that keeps your focus off the present moment. Think of what you are about to do as "Love in action", a term I learned years ago in Scotland. You are creating an offering of love for others and holding that focus will help to infuse your creation. There are words of wisdom in Cree culture that say you leave a piece of yourself in the things you make and give away. I know they are echoed in other cultures as well. Do the best you can to make that offering a positive loving one. Take a deep breath in, hold and release. Begin.
To complete this recipe, break the ginger snaps into smaller pieces. I used the ones you can find in the bulk section of most major grocery stores but if you have a favourite brand or some homemade snaps available please substitute.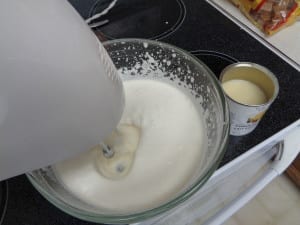 Mix the puree, spices and maple syrup together. Now I know that we all have our favourite combination of spices for pumpkin pie. If you add cloves, feel free. If you add ginger, go ahead. I didn't add any ginger as that flavour is in the snaps but if you are trying to get as close to Mom's homemade pie, please tweak to what works for you and your family.
Whip the whipping cream until soft and then firm peaks form. Pour in the sweetened condensed milk and continue whipping until mixed. Clean out the milk container and put the last drops into the bowl with the whipped cream mixture. Sweetened condensed milk is thick and it will need some help to empty fully from the can.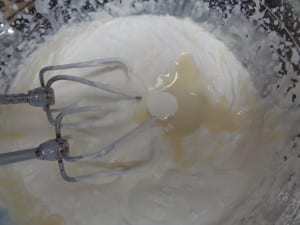 Once these two ingredients are mixed, fold in the pumpkin mixture and add the ginger snap bits.
Gently fold until the ice cream is an even colour and transfer to an airtight container that is good for the freezer. Freeze until firm.
To serve, take the ice cream out of the freezer at least 20 minutes before serving. The waffle cups can usually be found in the ice cream section of your grocer if using but dishes will do the job as well.
This is a frozen dessert with a slightly different structure than ice cream as it is not frozen while being moved and it will more likely break than allow itself to be scooped if you try to divide it into portions while still hard. I topped this with a dollop of Greek yoghurt and an extra drizzle of maple syrup.
For the times you would just like the flavour of autumn and not the weight of a slice of pie or bread. This light refreshing dessert gives you all the memories and none of the heaviness.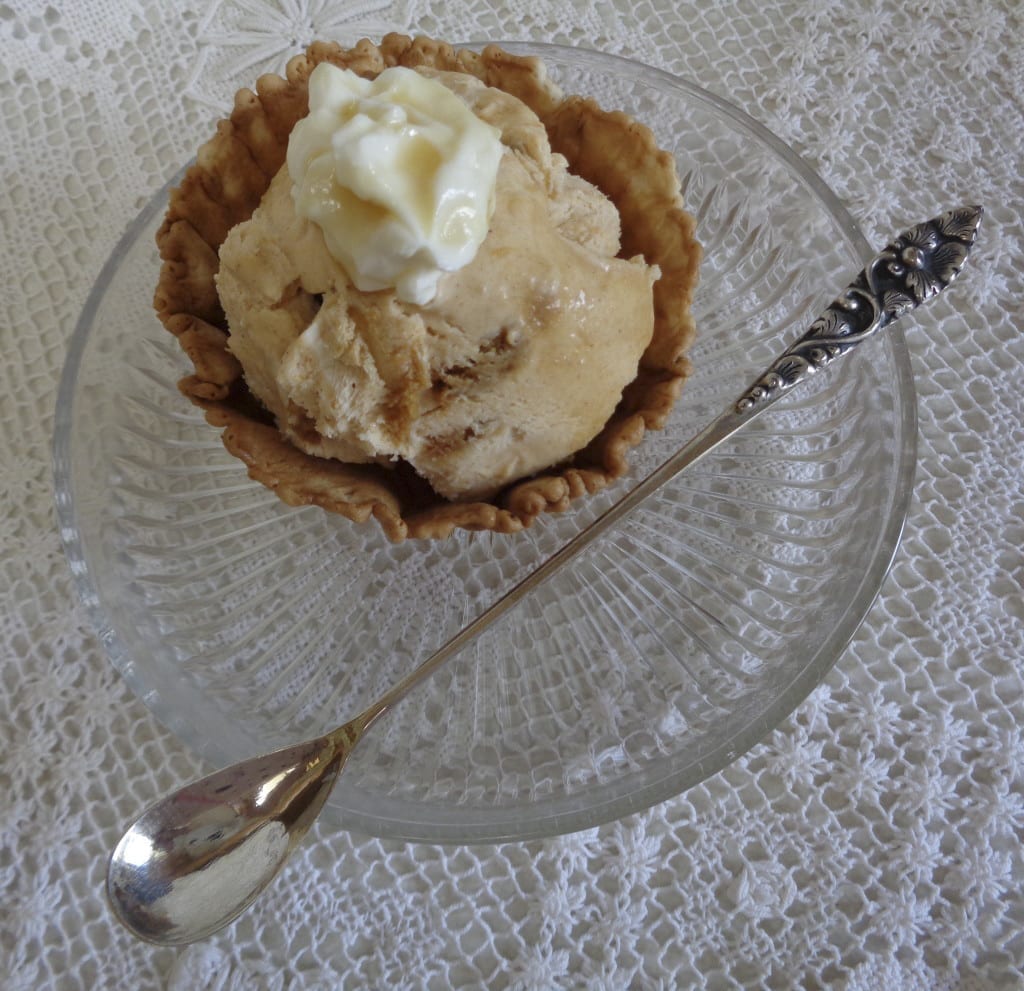 Ginger Snap Pumpkin Pie Ice Cream from My Kitchen Wand