What else keeps you refreshed on hot summer days better than watermelon? Maybe the addition of an herb known for its ability to aid in cooling the body, mint!
I was prepping for a class on using herbs and decided to give the combination a try. Simple ingredients, simple steps and refreshing on what is feeling like endless hot summer days.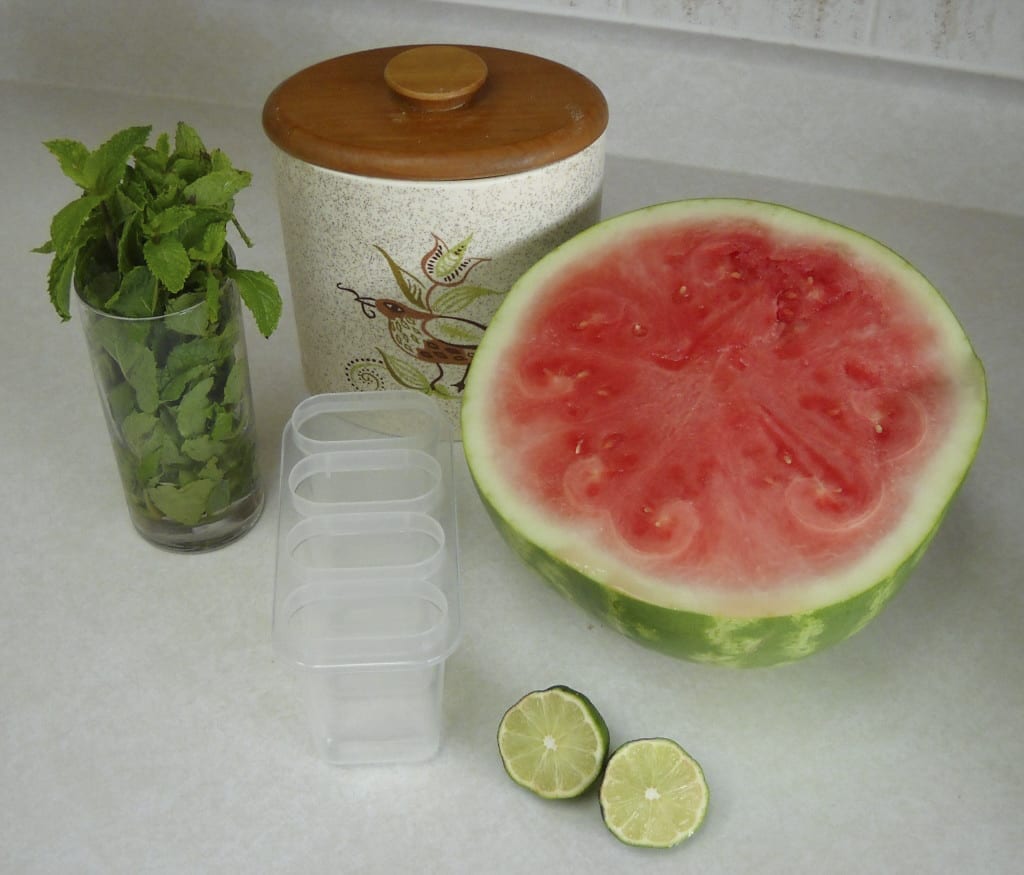 You will need:
4 cups watermelon, cubed
1/4 cup honey or sugar
1/3 cup mint leaves
juice of 1 lime
Deep breath in and hold. Over this time when the sun has dominance, recognize its power, hold gratitude for safety in a year of wild fires and give thanks for the fields that are heat loving and flourishing. Release and invite the compassionate spirits to enter and play in the kitchen today. Begin.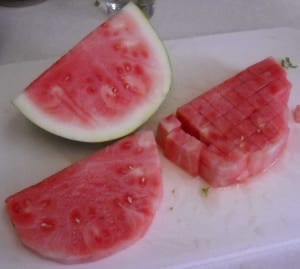 Start by separating the fruit from the watermelon skin and cutting the fruit into small cubes. This will make the blending much easier and quicker.
Using a seedless watermelon is easiest and if you have one with seeds on hand be sure to take out all the seeds before putting the fruit in the blender.
Separate the leaves from the thicker, chewier, mint stalks and pack into a 1/3 cup measuring cup. When full, add to the blender you are using.
Add the cubed watermelon pieces and lime juice.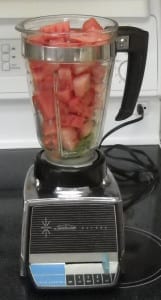 I used some of the rose flavoured honey made on a previous post but sugar or regular honey will work as well.
Blend until smooth. Taste and adjust for sweetness or tartness with extra honey or lime, as preferred.
Pour into your popsicle molds. As I was prepping, I started with little Dixie cups for the students and then finished up with regular popsicle molds with what was remaining.
No problem cutting the recipe in half if you only have a set of four regular sized molds.
Place in the freezer and wait about an hour before popping in the sticks.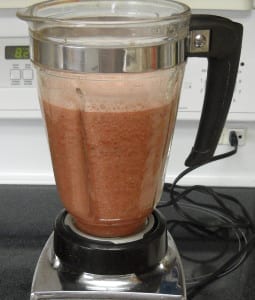 This will allow the partially iced fruit to help hold them upright. I use popsicle sticks instead of the holders that come with my mould as I was more a fan of the shape of the popsicles than the holders and sticks work just as well.
As you can see from the picture below, there is some separation so a little stir while putting in the sticks when partly frozen would not go astray.
Freeze several hours until solid.
Running a little warm water over the mold will help them release easily. Be careful not to make it too hot or let it run for too long or it will be back to freezing again.
Enjoy your hot summer days!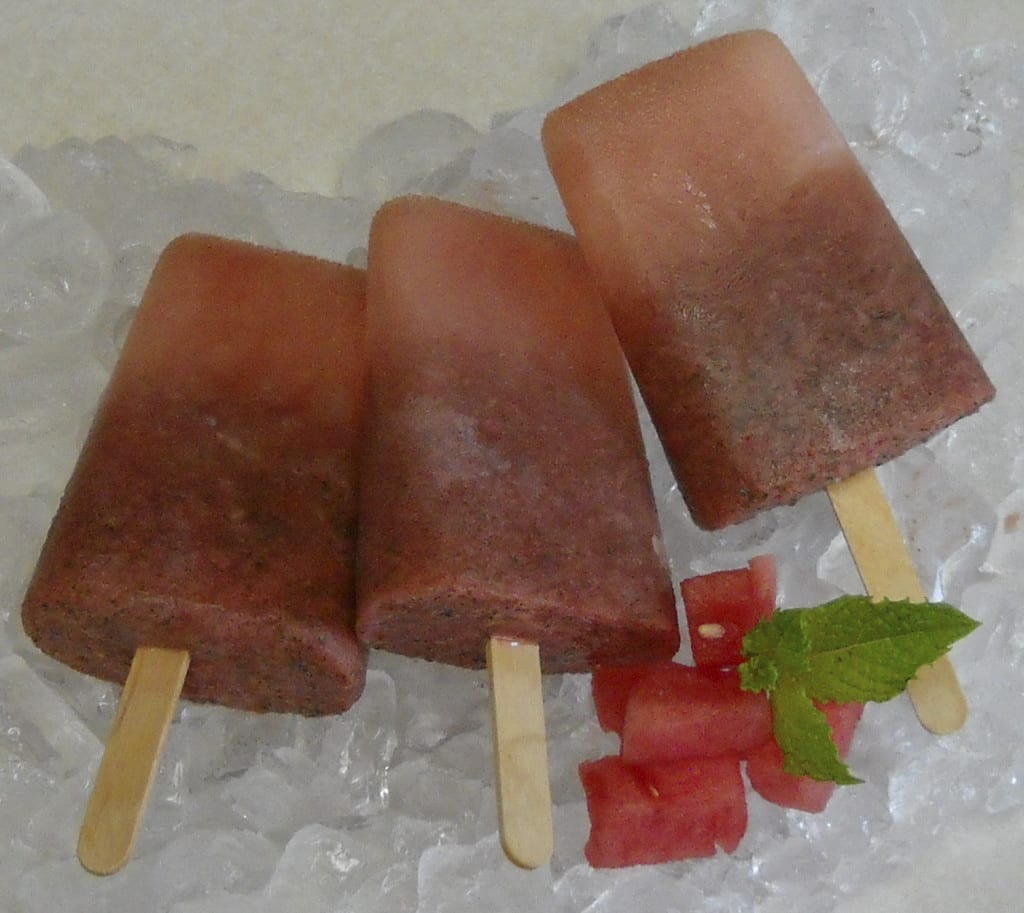 Minty Fresh Watermelon Popsicles from My Kitchen Wand.