The other day, I posted a cream of wheat pudding with fresh fruit recipe on Facebook, It has been a popular dish in my family for at least three generations for those over the top summer days when cooking holds no appeal and no one has an appetite.
I promised a variation on the theme and here it is, Cold Sour Cherry Soup.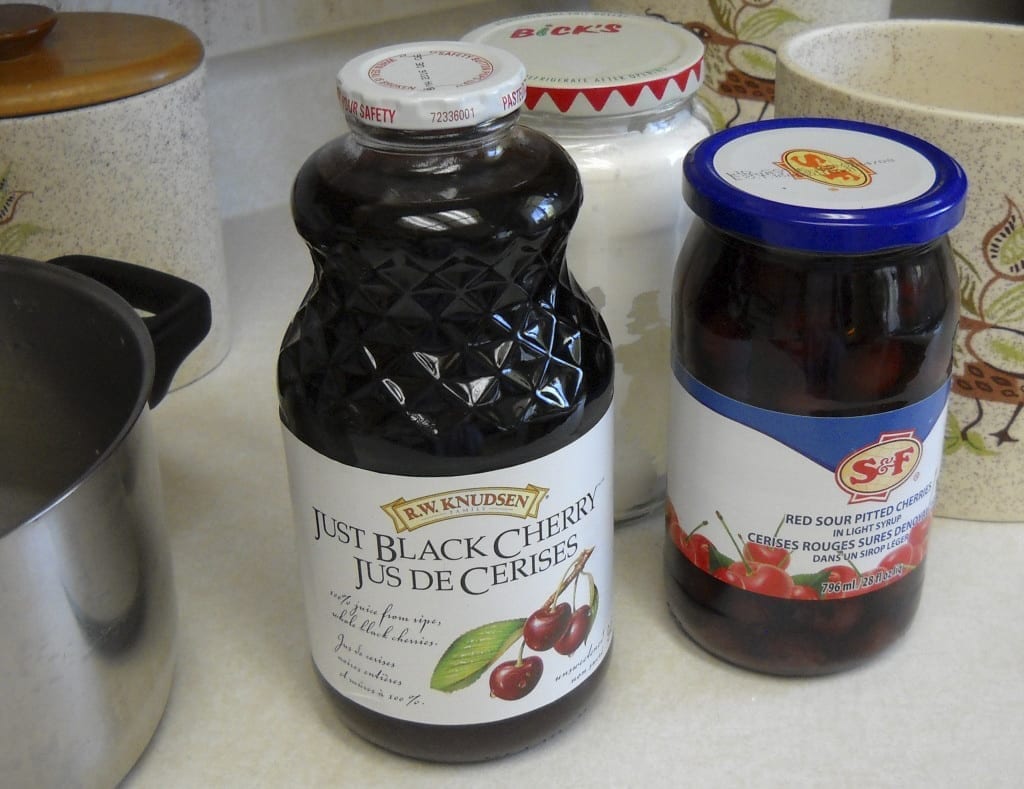 For the soup you will need:
1 bottle black cherry juice
1 28 oz. jar, sour cherries, pitted
2 cups water
2 Tbsp. cornstarch
For the "dumplings" you will need:
4 cups milk
1/3 cup sugar
lemon or orange zest, knife tip
1/2 cup and 2 Tbsp. cream of wheat
1 egg, separated
Deep breath in, thank the sun for all its warmth and the rain for being on its way. " In my kitchen filled with care, I welcome, Earth, Fire, Water, Air."
The instructions for cooking the cream of wheat are all here in the previous post. The only difference is that with a little more cream of wheat, the pudding will be firmer and it will then be possible to spoon out an imitation of round balls into the cold cherry soup. Prepare the cream of wheat either the day before or the morning of the day you would like to serve this for dinner. It will need time to cool. Cooling it on the counter would be my first choice so keeping timing in mind is helpful. I find cooling it in the fridge makes for a more solid finished product.
To complete the soup, open both jars and pour the contents into a pot. Add 2 cups water and stir. The balance between the sweet and sour cherry juice works just fine for me in the finished soup. If that is not true for you, add a little sugar or lemon juice to taste. If the idea of sour cherries is new to you, they are a specific variety, not a prepared product, often used for baking as they sweeten when heated.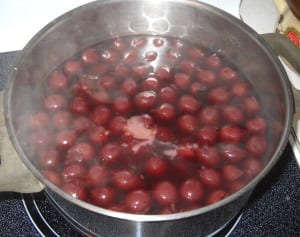 Place on medium heat and bring to a boil.
In a small dish mix the cornstarch with some liquid from the pot. Stir until everything is blended and add back into the pot. The cherry liquid will turn opaque. As the cherries heat up and come to a boil, the liquid will clarify and thicken.
The intention here is only to slightly thicken the cherry juice so that there is an impression of substance.  Once the cherries have boiled, cool and then refrigerate. If it fits with your plans, make the soup the day before, if not first thing in the morning. It will need to be cold by dinner time.
To serve, ladle soup into a bowl or soup plate and add spoonfuls of cream of wheat pudding to each bowl. Serve cold.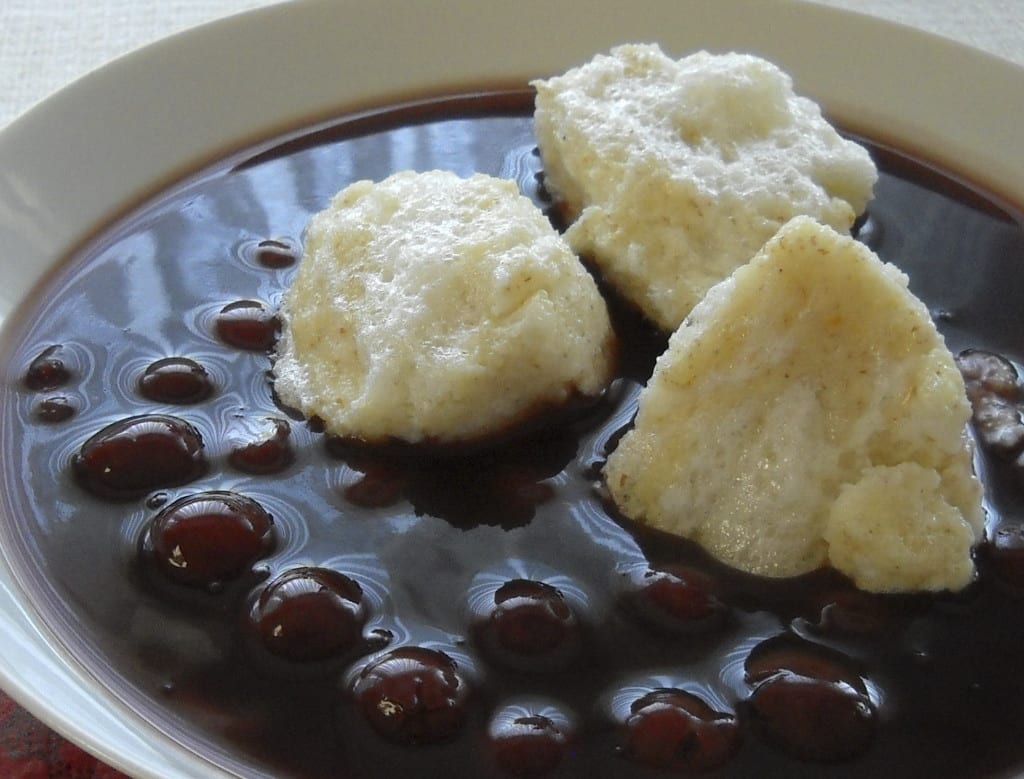 Cold Cherry Soup with "dumplings" from My Kitchen Wand