Welcome Back! and if you followed all the posts through to today…..thank you. After some consideration and a watchful eye on the forecast, I decided that Lammas Harvest Tea could be celebrated outside, giving wriggly toes the chance to touch the Earth.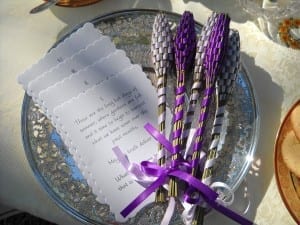 In order for anything to continue living on our planet, something else must relinquish its life energy. This is a truth I have not found comfort in. One species hunts another to survive, bean seeds are taken, cleaned and dried for future meals and lavender is cut to make healing tinctures and wands.There are very very few exceptions. It is the pattern of our design.
Lammas celebrates the bounty available at this time of the year while acknowledging and honouring the sacrifices made so that harvesting can happen at all. "Oel ngati kameie" or "I see you" are the words offered by the Na'vi in the movie Avatar, as a recognition of this relationship when a hunt has been successful. A thought provoking perspective at a time when it is not unusual for children to think milk comes from the supermarket.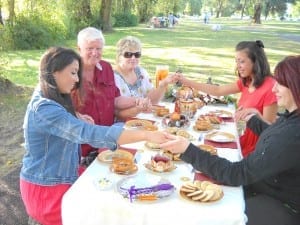 Cultures celebrate and honour in different ways. We pass along the lessons of what we feel is important to our children and grandchildren through our daily/weekly/yearly observances. Lammas is a festival observed by relatively few people in North America, as Hallowe'en for example, is not the huge night in England that it is on this side of the pond. We each choose the stories we honour and the traditions we choose to leave behind and the choices we make tell the story of what we value in our worlds.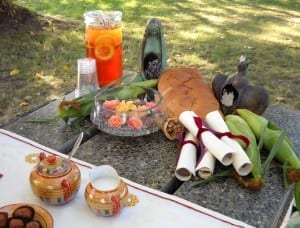 Lammas is a festival ideally suited for recognizing the cycle of nature as it relates to food, plant based medicines and their place in our lives. I wanted the table to be filled with things made from scratch as a reminder of foods that are not chemically balanced to taste good and give our bodies a needed range of nutrients.
Additionally, I wanted to support the ideas connected to the Slow Food Movement which promotes "local foods and centuries-old traditions of gastronomy and food production" with an emphasis on small local businesses.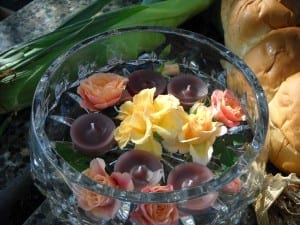 We gathered around 6:00pm, on a Friday evening when it was possible to put the day behind us and share some quality time together. We were a mixture of friends old and new. Some with a strong family history in the Craft and others who were hearing about Lammas for the first time.
Living above the 49th parallel let us have light well past 9:00pm so we were able to enjoy the evening.
The centerpiece altar includes a loaf of braided bread as Lammas at its root means Loaf Mass. Some of the first local Peaches and Cream Corn was included as well as two Phillipa Bowers sculptures, one to represent the Harvest Goddess and the other the knowledge that dormant within the harvest are seeds waiting to come forth in a cycle of new "birth".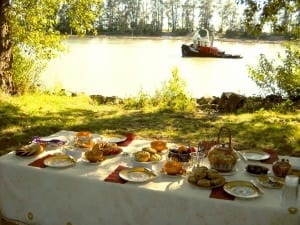 Sitting patiently are the Lugh Skills Test scrolls and tucked in the middle is a woven wheat cornucopia from the very first Glastonbury Goddess Conference, held eighteen years ago at Lammas in Somerset, England. We were very lucky that the weather had been good that year, first harvest had happened and all the weaving could be completed. There must have been 150 made as gifts to the participants.
The bowl of flowers, water and candles above is going to be used when the messages on the place cards are made visible through the transformative energy of fire. It was a windy day so keeping the flames going was a bit of a challenge but we managed when the time was right.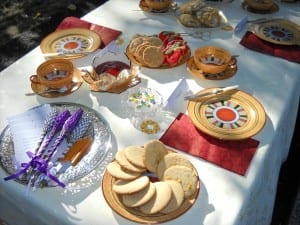 We carefully bundled up all the good china, crystal, cutlery, sweets and extras from home and found a nice spot by the river for our celebration. It was a bright sunny day which created a lovely interplay of light and shadow across the table and the photographs.
We all lead busy lives and each day brings more items to the to do list. This is just one suggestion of how to share the day. It happened with planning and a little extra time and effort needed to coordinate all the previous posts.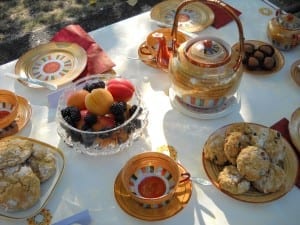 When I say that creating something special takes a little more time it is not intended to instill or add a feeling of pressure or guilt or frustration. This is after all, supposed to be a fun time when there is a bounty of food and warmth before that first cool air returns to the breeze and sweaters find their way back into our wardrobes.
As the hostess, feeling knackered at the end of the day is not the game plan so find the balance between creating something you feel denotes special and keeping your sanity and sense of humor in place.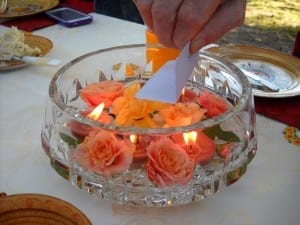 You will notice all the things made in or purchased on previous posts. The lavender wands arrived from Pedricks. Can you believe those are the small ones? They look lovely sitting beside the Lavender Lemon cookies, Strawberry/Rose Petal Jam, Lammas decorated sugar cubes and Apples of Avalon Cookies. ( Took me awhile to find the silver polish though. )
Here are the sun shaped, Red Lentil and Oatmeal scones with "first fruits", a bowl of ripe apricots and fresh blackberries, a plate of gluten free plain scones for a special guest and the Port Truffles. Somewhere in one of the photos I am sure the Vanilla Butter will turn up.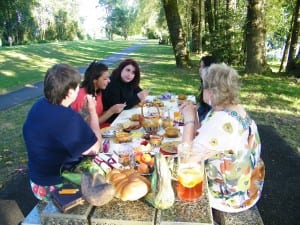 We each had a turn revealing the messages on our place cards and answering the questions that were asked of us.
It was an opportunity to share our plans for the future, the gifts we have to offer others, the ways we care for our home and what it is time to let go of so there is space for new beginnings.
We spoke from the heart and just as importantly listened to what others felt safe enough to share.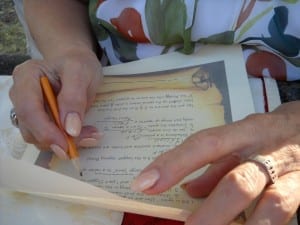 I received, "What have I sown in my life that is now ready to harvest"?  I thought about Kitchen Wands, the planting and caring for a new idea, growing a website and business, my gratitude for all the people who had supported the idea and the ability it has given me to live where I can help family.
We also played the Lughasa skills test and as expected not one person actually followed the instructions. They forged ahead answering all the questions before realizing there was no need.
Our two teenager guests were very pleased when they figured out the final message," U R uniquely beautiful" and wanted to take home the scrolls as their party gift in addition to the Lavender wands.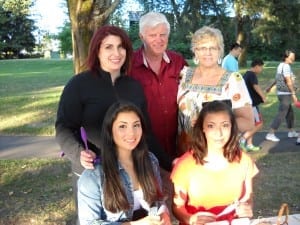 From all of us who gathered together, to all of you, who read, Bright Blessings for a lovely, loving time, where ever and however you choose to celebrate.
My wish is that you enjoyed our Harvest Tea posts, learned a little bit, in some small manner and came away with a few new ideas of your own.
To those of you below the equator, may the coming spring bring you clarity, cleansing and a time, as the wheel turns towards Imbolc, to plant anew.