Like many of you enjoying the bounty of the earth at this time of year, I was gifted more zucchini that we are going to eat. Here is a simple recipe for a chocolate zucchini loaf with a couple of modification suggestions. The pictures may look like a lot of batter for the recipe, that is because I am actually making three times the recipe.
My spurtle maker loves baked treats and I have a trip to visit a friend in the hospital planned for tomorrow; sharing is a good thing. So if you also have an overabundance of zucchini ( or find a good price at the farmers market ), this recipe is moist and will freeze well if there is no one you know who would like a, warm from the oven, slice or loaf to nibble on.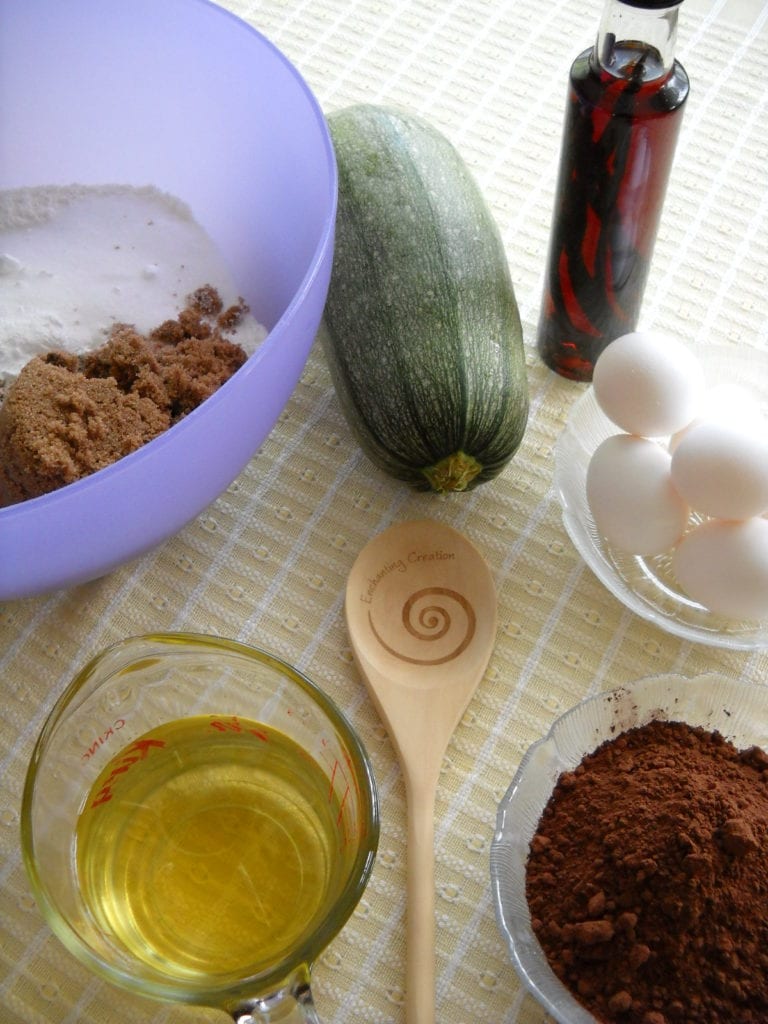 You will need:
1 1/2 cups grated zucchini
1 cup flour
1/2 cup cocoa
3/4 tsp baking soda
1/4 tsp. baking powder
1/4 tsp. salt
2 eggs
1/2 cup oil
1/2 cup white sugar
1/2 cup brown sugar
1 tsp. vanilla
Preheat your oven to 350 degrees and gather your ingredients. Centre yourself and let go of anything that takes your focus off the next few minutes. Deep breath in, remembering the people you are making this for and the generous reasons you are sharing your time and energy, slowly exhale. Repeat if needed.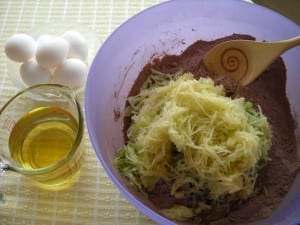 This is a very quick simple recipe, once the zucchini is grated. If you are doing it manually it might take a bit longer but a food processor is also an option.
Combine all the dry ingredients in a bowl, making sure that no clumps of cocoa, brown sugar or baking soda are left.
Combine the grated zucchini, oil, eggs and vanilla. Mix ingredients together. ( If you choose to add the wet ingredients into the dry bowl, I would suggest cracking the eggs and mixing them first, much better than breaking them into the dry ingredients.)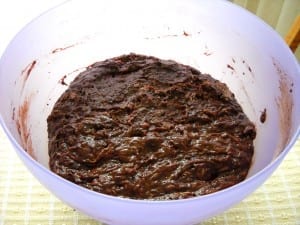 Mix only until just moist. Being a quick bread recipe, mixing too long can create great peaks on the top of your loaf.
Into a greased loaf pan, pour the batter and bake for 50 – 60 minutes. Remove from oven and allow to cool a bit before removing from the pan.
Because this loaf has a strong chocolate flavour, it is great for substituting bean based gluten free all purpose flours.
Also the batter can be easily made into cupcakes instead or poured into an 8 x 8 pan for a simple cutting cake, good for take to work or school lunches.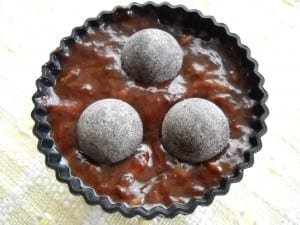 ( You will need at adjust your baking times accordingly.)
Try changing the vanilla to rum extract or adding chocolate chips either into the batter or on top before popping in the oven. This is a quick and easy way to avoid thinking about icing.
I used my home made vanilla extract for the first time today! It is a recipe I saw on Confessions of Crafty Witches and I wanted to try out as I has several dried vanilla beans in the kitchen cupboards. Good results.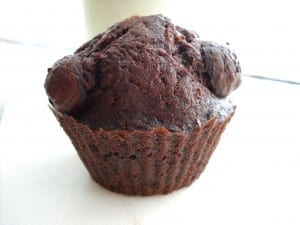 Think of this as another way to preserve your bounty and store away the results for a nice evening curled up with vanilla ice cream and a good book or share your work with someone you would just like to say thank you to.
That is of course, if friends and family don't get to it first.
FYI – August 8th is Leave Some Zucchini on Your Neighbours Back Porch Day, something I always plan to honour and since you can not find the zucchini in this loaf once baked, no ones ever needs to know!
And if you need to get rid of, use up even more zucchini, try this.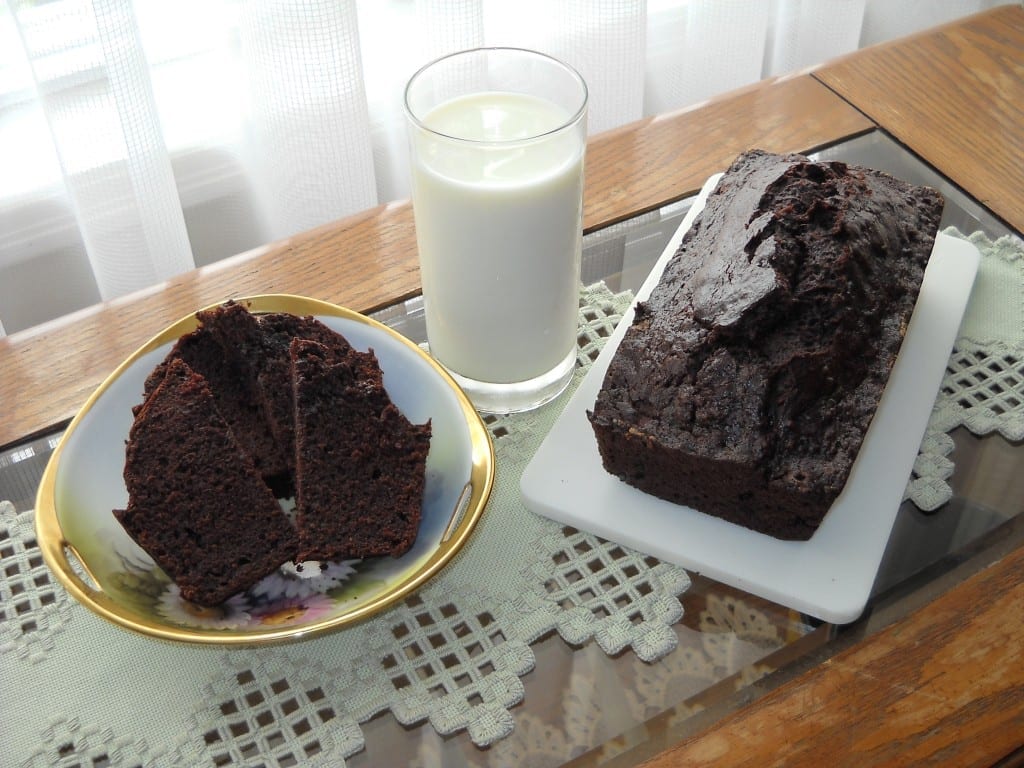 Chocolate Zucchini Loaf from My Kitchen Wand