Pesto or pestâ in Genoese, means to pound or crush and has come, in North America, to mean a Pesto Genovese, made from fresh basil leaves, garlic, pine nuts, olive oil and grated hard cheese often parmigiano-reggiano.
The English word pestle is sourced from the same root. Pistou is a French variation with a mixture of parsley and basil, without the nuts.
The ingredients are traditionally worked in a circular motion around a mortar and pestle making it a ready made option for working a little magic. Each herb has different properties and choosing combinations that compliment your intentions is important.
These days pesto is often prepared in some sort of food processor, which takes much less time and probably some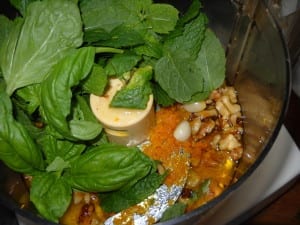 of the fun but my arms thank me when there is a big crop of basil.
As your herb garden comes to an end I would encourage you to try variations of herbs in your own home made pestos. Basil will mix well with a number of other herbs ( lovage, thyme, lemon thyme, parsley, tarragon, oregano, mint, chervil, cilantro, sage, rosemary and you can even try dandelion as long as you are not picking from the side of the road or a similar location ) and you can leave basil out entirely. If pine nuts are not your thing, try, walnuts , almonds or hazelnuts if you live like I do, in a place where they are a local product.
Generally herbs have the most flavour before they bloom but this is still a great way to get the last of your bounty stored away for easy dinners and snacks.
I freeze my pestos and allow them to return to room temperature so they don't cool the pasta when tossing and add a little extra olive oil if it seems too thick.
To get you started, here is a recipe for Citrus Mint Pesto, a variation that uses basil, mint and citrus zest.
Go! Experiment with what you have on hand.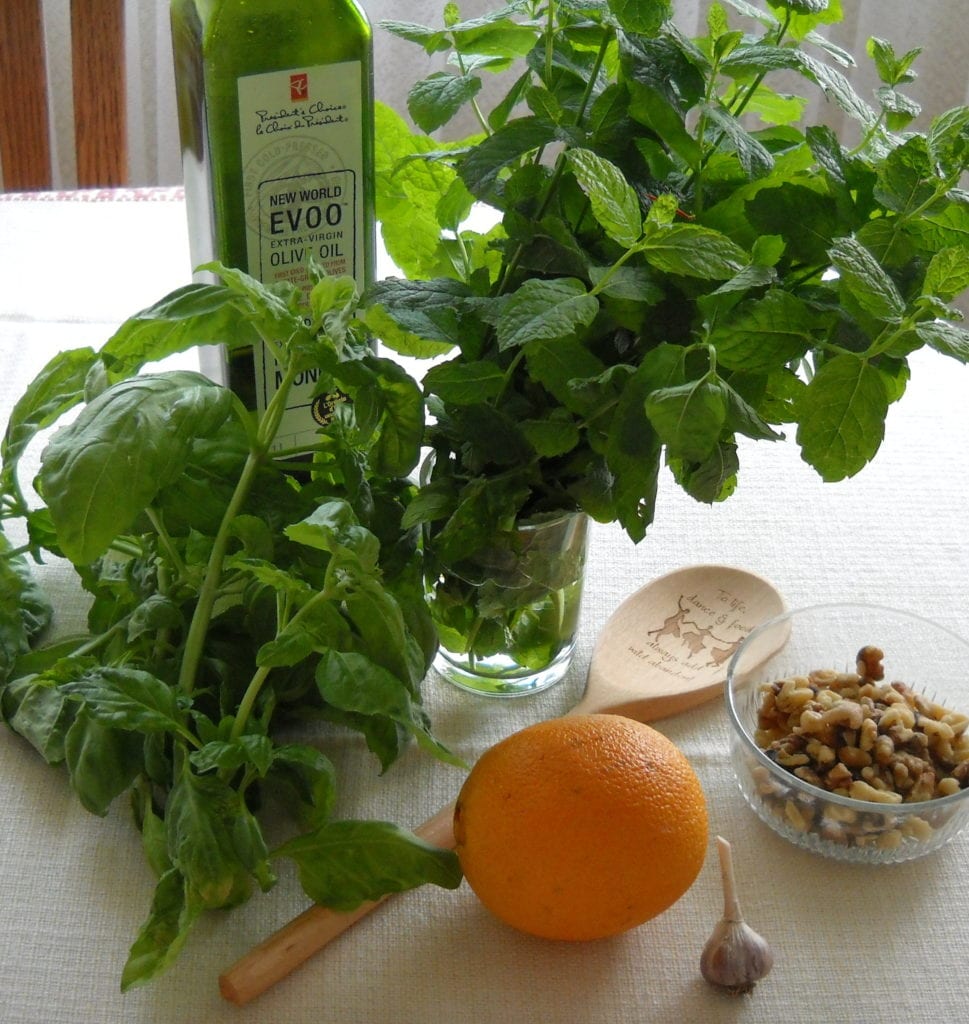 You will need:
1 cup fresh basil leaves, firmly packed
1 cup fresh mint leaves, firmly packed
1/2 cup walnuts
3 Tbsp. orange juice
zest of one orange and one lemon
1/2 cup olive oil
2 small garlic cloves
salt & pepper to taste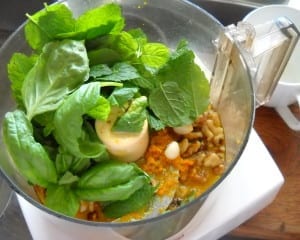 You can begin to focus as you pick, thanking the plants for their energy, paying attention to any indications not to pick. Bring your harvest into the kitchen and welcome the compassionate spirits, take a deep breath, hold, release ( your breath and anything that will come between you and your work ) and begin.
Inspect and wash your leaves if needed. Put all your ingredients into a food processor. Pulse until smooth adding any extra olive needed. Use for dinner tonight, store in the fridge for two days or label and freeze.
I used this pesto with rigatoni and cubed brie for a quick dinner but I have been told it was heaven on crackers with a slice of cheese. Try as a spread on sandwiches, the base of a veggie dip or something else exciting, tabouleh?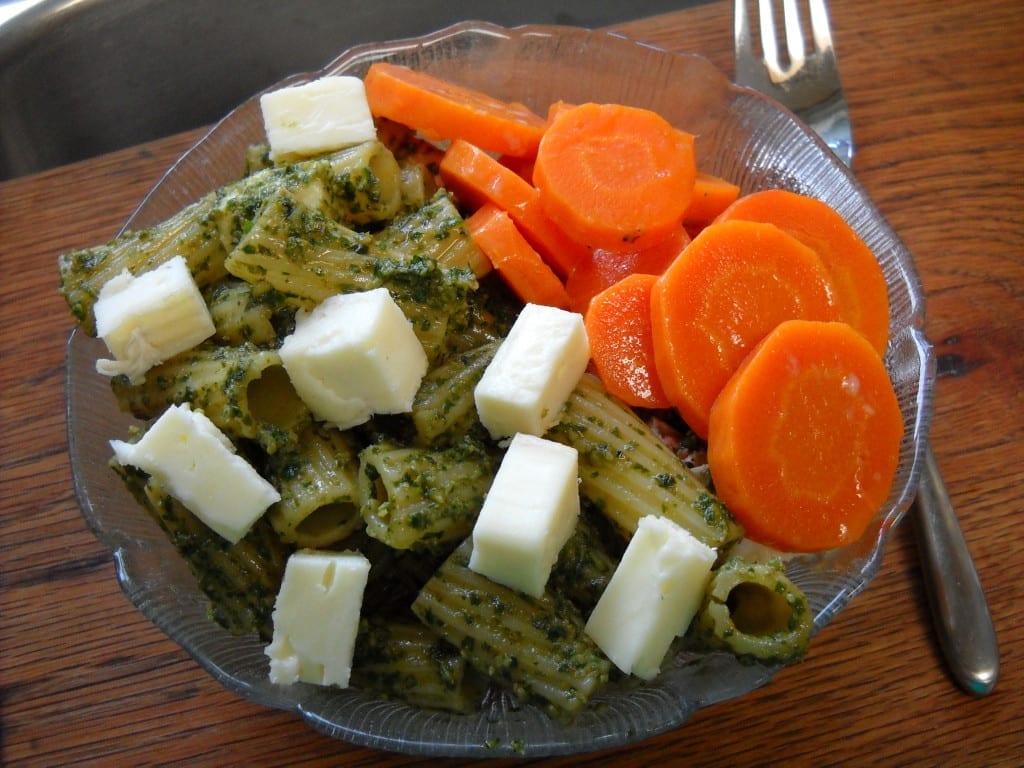 Pesto, Pistou and pestle with a Citrus-Mint Pesto recipe from My Kitchen Wand