An Italian friend of mine calls orzo "baby food". It does however make a very nice side dish or full meal, especially for someone dealing with a sore mouth….me. I really enjoyed the full flavour of the fresh ginger when most everything else around me was pretty bland but you could cut it down if it feels like it might be too much.
Orzo is Italian for barley but this is pasta, used for soup, casseroles, pilaf, salad or as finished here, it can be the whole meal. Like most pasta, it is best served immediately as the sauce will continue to be absorbed and the finished product will congeal if left to sit.
So if you have a little pumpkin puree still sitting around or expect to have leftovers soon, put three quarters of a cup aside and try Pumpkin Ginger Orzo on a wet cold night when comfort food will hit the spot.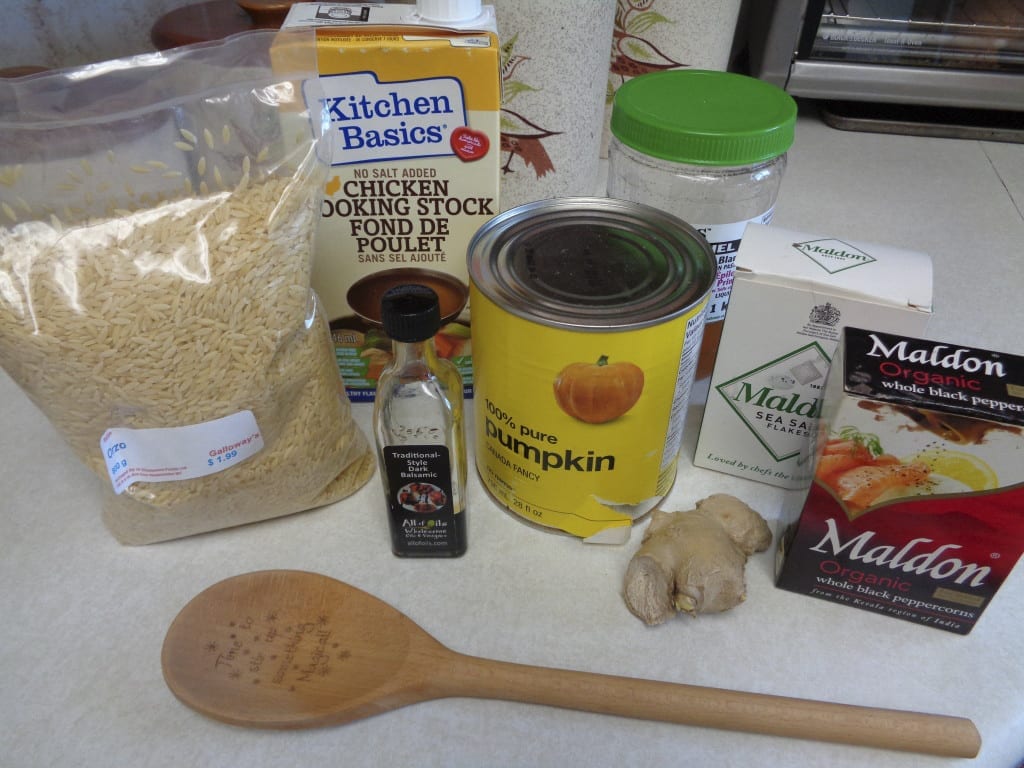 You will need:
1 1⁄4 cups chicken broth
3⁄4 cup canned pumpkin
1 Tbsp. butter
2 tsp. honey
1 tsp. balsamic vinegar
1 tsp. grated fresh ginger
1⁄2 tsp. salt
1⁄2 tsp. ground black pepper
1/2 tsp. thyme ( optional )
1/2 cup orzo pasta
1 tsp. butter to top and 1 tsp. balsamic vinegar for drizzling ( optional )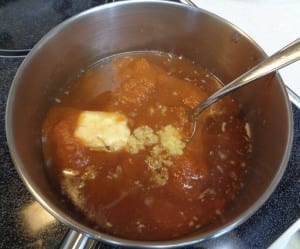 Place all the ingredients other than the orzo into a medium pot and heat until the liquids are simmering.
Add the orzo and cook until the pasta is soft but still chewy, about 10 minutes. Stir occasionally to stop any sticking on the bottom of the pot.
Place in dish and top with a little extra butter. Drizzle with balsamic vinegar and serve.
Done!
What could be simpler? So nice to have pumpkin with different herbs and spices. Can be happily served as a side or a main dish.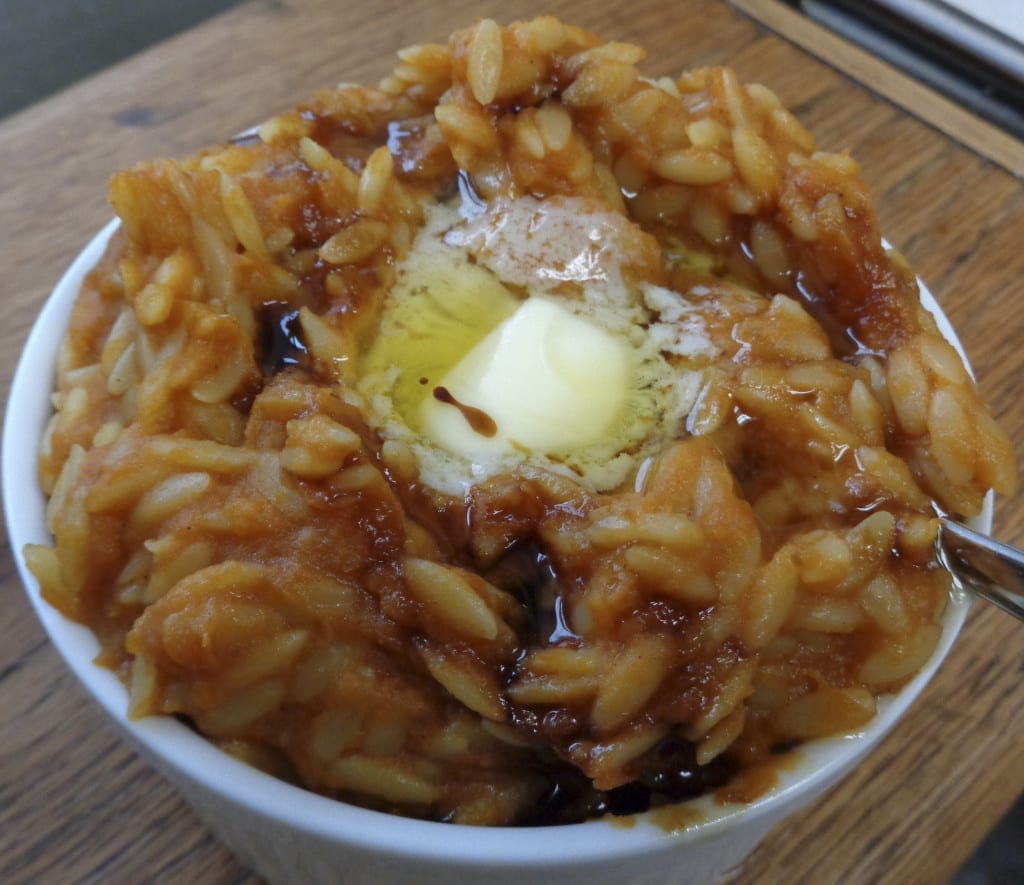 Pumpkin Ginger Orzo from My Kitchen Wand