During the decades that I had students living in my home, summer meals that were light and fresh didn't always hit the spot for young men with bigger appetites. I usually solved that issue with a filling dessert of some sort.
This warm quinoa pudding would fit into that category. Not a traditional creamy pudding, North American style, pudding is used here more in the English style of meaning dessert.

Quinoa contains all essential eight amino acids and is gluten free. Cooking the quinoa seeds so that they plump and open ensures your body will be able to access the nutrients. You can find both red and white quinoa seeds. Cook the red ones a little longer and add a little more water to the pot. Used mostly in savoury dishes, this recipe adds cinnammon, sugar and milk.
Both the rhubarb and cinnamon in this recipe aid in the regulating of blood sugars and although thought of as a fruit rhubarb is a vegetable whose health benefits ( Vitamins C & K) are more readily available when cooked.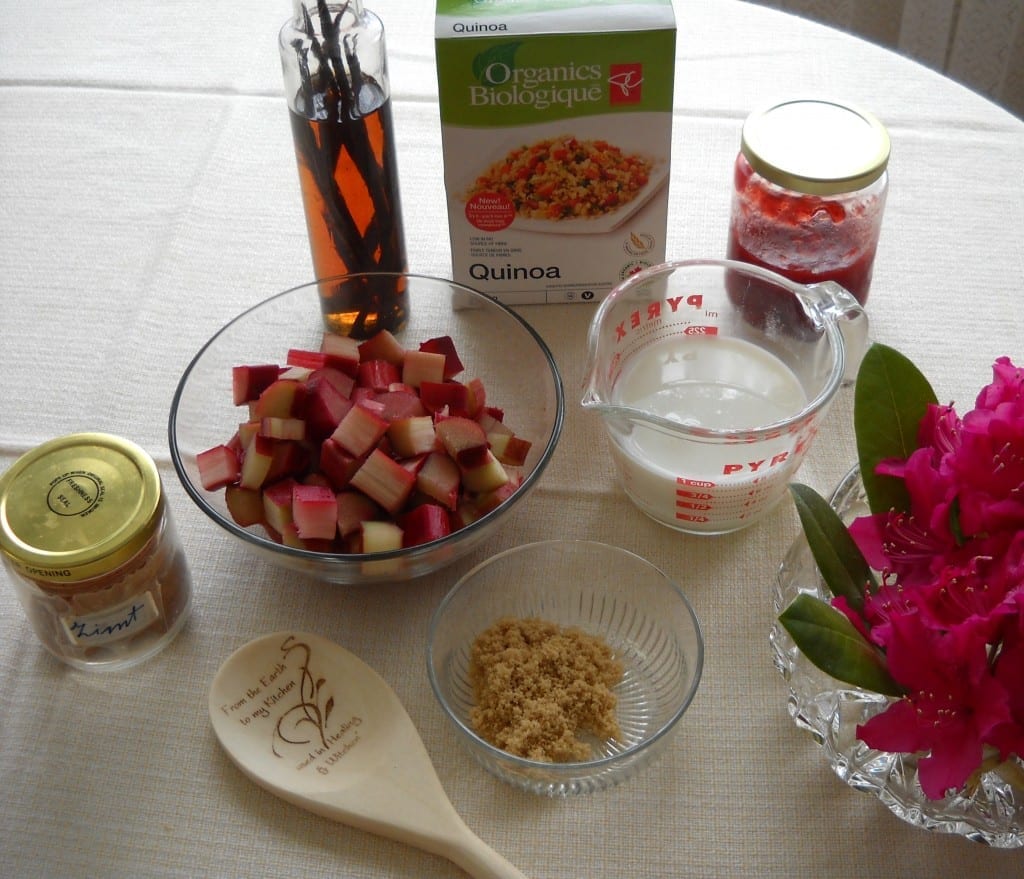 You will need:
1/2 cup white quinoa seeds, rinsed & drained
1/2 cup milk
1 tsp. cinnamon
1 1/2 Tbsp. brown sugar
2-3 Tbsp. whipping cream, milk or water
3 stalks rhubarb
½ tsp. vanilla seed paste or 1 tsp. vanilla extract
sugar to taste
Greek yoghurt ( I used a honey flavoured one )
Optional: chopped nuts, pistachios, walnuts or almonds
As the summer light encourages growth, rhubarb is one of the first harvests at this time of the year. So whether you get yours down the garden path or at your local market, find a sense of appreciation as you welcome in the compassionate spirits to be with you in the kitchen. Deep breath, shift focus and begin…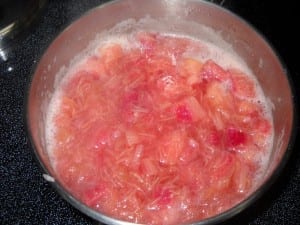 My personal preference is a cold rhubarb sauce, straight from the fridge on top of freshly cooked warm quinoa but this can also be made at the same time as the quinoa when both are served warm.
Wash and chop the rhubarb. Add to your pot along with vanilla, sugar & 2 Tbsp. water. Start on a medium heat and cook for 10-12 minutes, or until the rhubarb is tender but still holding its shape. Remove from the heat and set aside while the quinoa cooks or cool completely and store in the fridge.
You might have noticed the strawberry jam in the first picture. This is optional but instead of adding the vanilla and sugar, use a couple small spoonfuls of jam and sweeten the rhubarb to taste.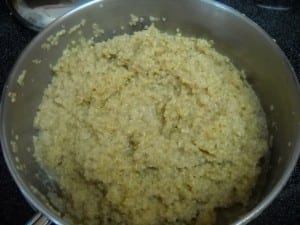 Place the quinoa in a pot and cover with 1 1/2 cups cold water. Place over medium heat and bring to a boil before reducing to low and cooking for 10 minutes.
Add the milk, cinnamon and sugar and continue stirring while cooking for a further 10 minutes. Add a little water, milk or cream if the mixture looks dry.
In addition to being used as a dessert the cooked quinoa makes a nice breakfast cereal if there is time in the morning for cooking it fresh. Here are several topping suggestions but really, anything you like will work.
1. Strawberry Rhubarb sauce & Greek Yoghurt
2. Rhubarb sauce & Greek Yoghurt with chopped nuts
3. Greek Yoghurt, Honey and chopped nuts
To serve the pudding, spoon the warm quinoa into bowls and top with cold Greek yoghurt and rhubarb sauce.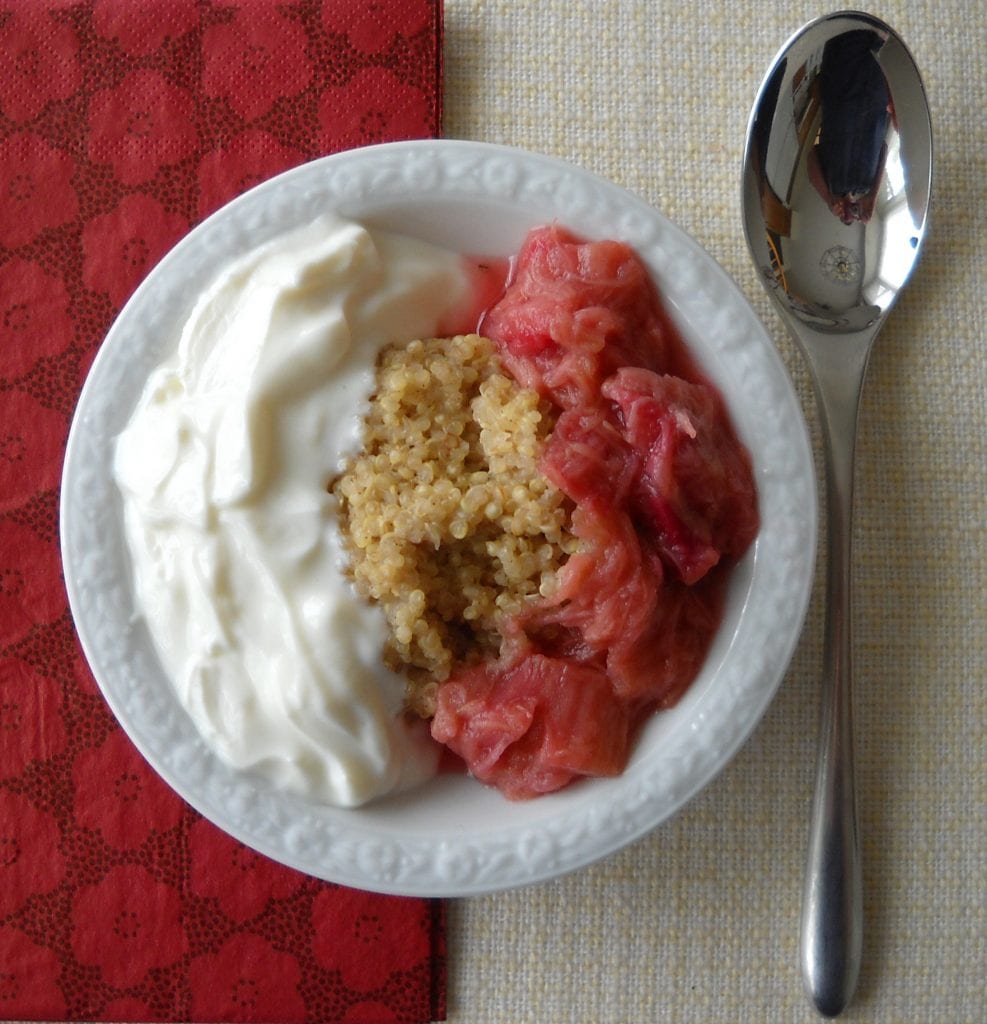 Quinoa Pudding with rhubarb and yoghurt from My Kitchen Wand