The third project we took on in the Aging Naturally class was a finish, a gentle wash that can be applied every night before going to bed. It will absorb directly into skin and will not need removing.

You will need:
2 tsp. rose water
1/2 tsp. lemon juice
A few drops of glycerine
cotton balls
While unpacking from last night's class and prepping to write this post, I received a good lesson in not assuming. For years I have been buying rosewater from our local specialty store and have never actually read past the price and volume information. By fluke I read further today and was disheartened to learn that there is not a single drop of rose essence in this rosewater. I should not have been surprised. For things like marzipan and baklava it is the same as adding imitation extract. I admit I also try not to do that (add imitation extract) to my baking but in this case I totally missed it.
When making toiletries, the intention is to have access to the micronutrients of the ingredients, a way to nourish your skin. The list of ingredients for the rosewater I purchased is, water, artificial rose flavour, sodium benzoate and citric acid. #$%!
I can however offer three alternatives. One is to keep looking and read the labels. There is distilled rosewater available for sale. It might not be down at the corner store but it is online or through a local soap and cosmetics supply store. Option two is to distill your own rose petals when they are in season. Here is a video that explains a simple home process. Option three is a post from 2015 that explains a non distillation process for making a rosewater. Whichever option you choose, luxuriate in the knowledge you have the real stuff!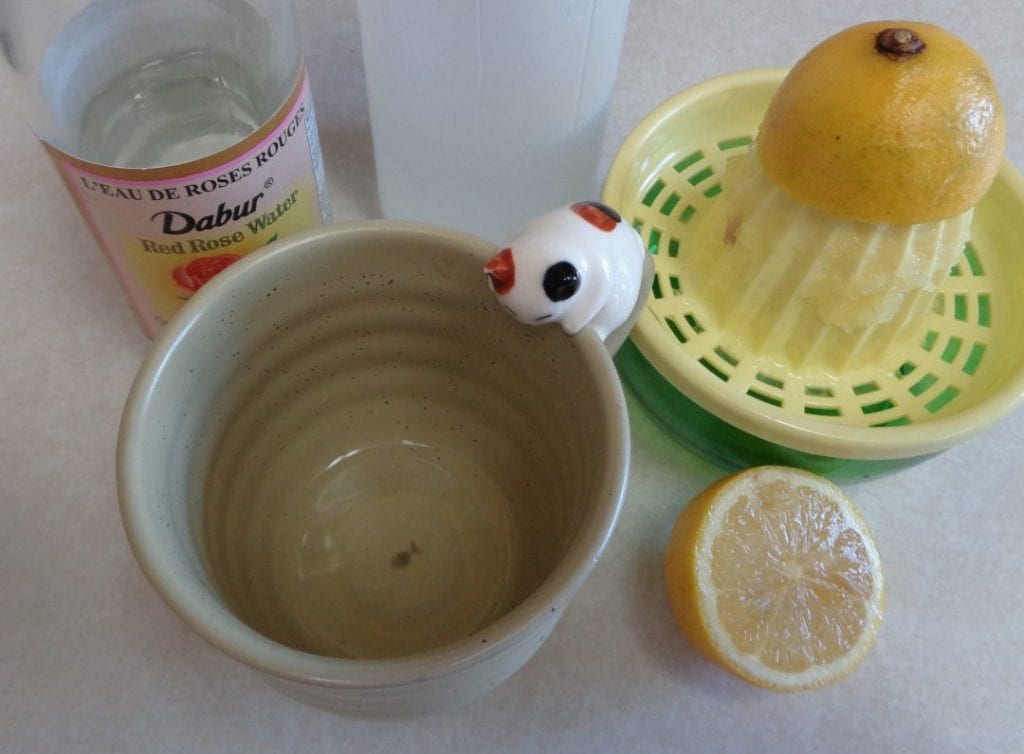 Combine all the ingredients and using a cotton ball, dab and apply as you wish to your face, neck and hands.
The calming and regenerating properties of the rosewater also aid in reducing blemishes and under eye puffiness. Additionally it helps increase circulation in the capillaries, reducing thread veins.

Although glycerine is in the recipe, it is not enough to act as a preservative, so make this mixture is small amounts and use up in a couple of days.
Light, refreshing and a good addition to your self care regime.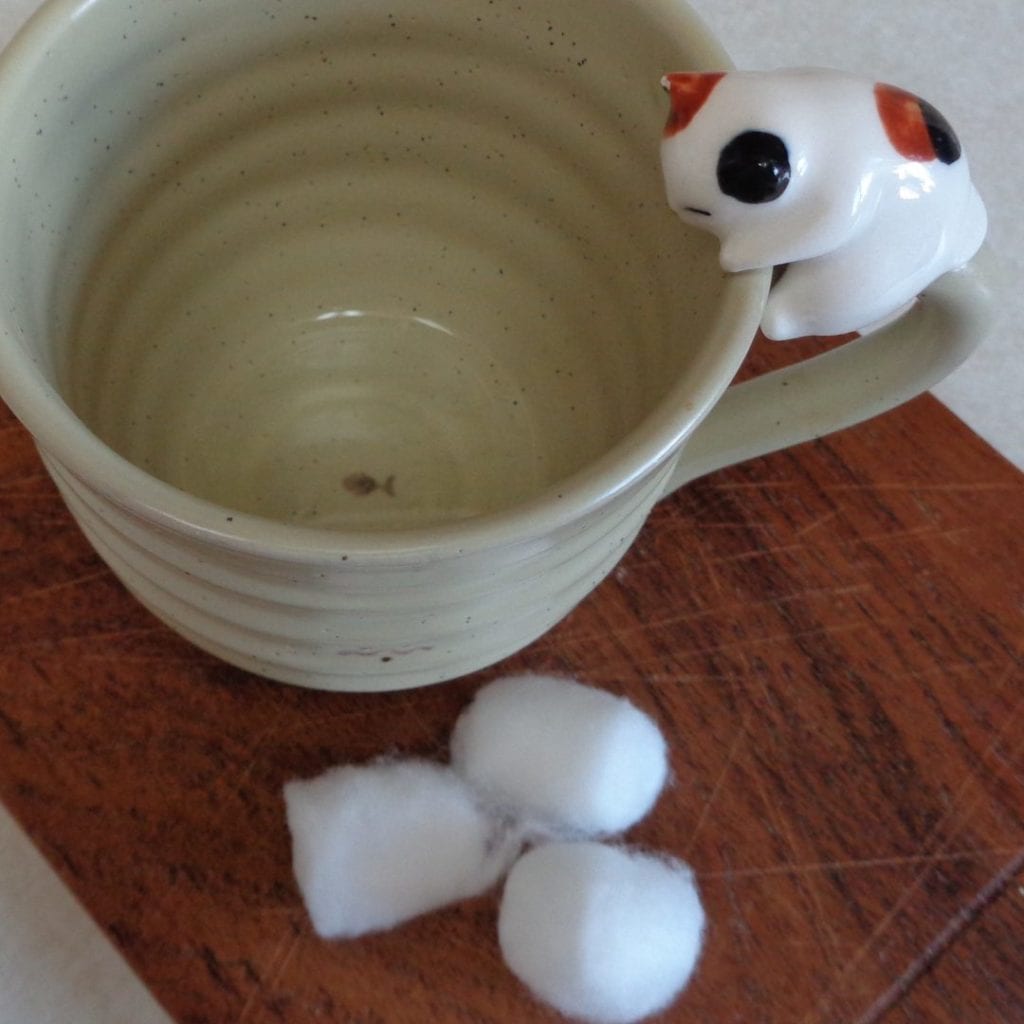 Rosewater Lemon Finish from My Kitchen Wand