As I look at tomorrow's rainy forecast, I am more grateful than ever for yesterday's first hot sunny day. And it was on a long weekend!
Along with the heat comes the need for healthy summer style treats and it just so happened all the ingredients were on hand.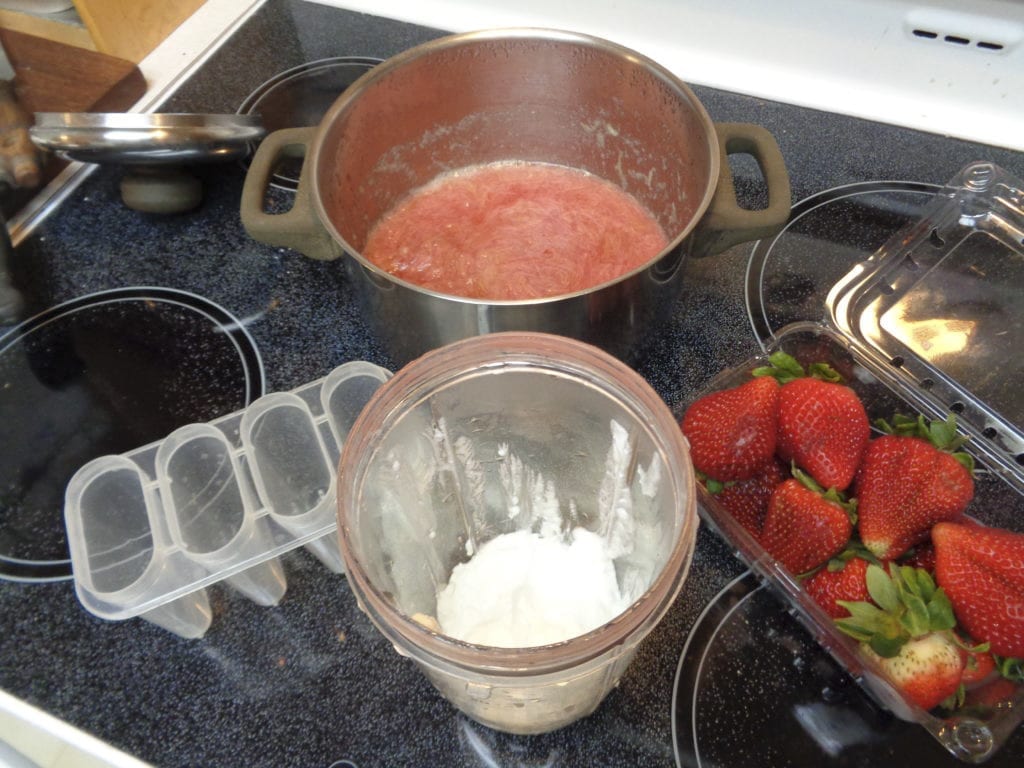 You will need:
1 cup yoghurt ( I used homemade Greek style )
1/2 cup stewed rhubarb ( sweetened )
1/2 cup washed chopped fresh strawberries
sugar or honey ( optional )
As you prepare to make these popsicles by washing your hands and getting out an apron, close your eyes and take a deep breath. Find gratitude for the availability of supplies in your home, the skills and knowledge to create a healthy offering for the people you care about and the bounty of this new year's crop. Invite in the compassionate spirits and begin.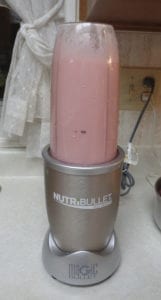 Into a blender place the first three ingredients and pulse until the mixture is smooth.
Depending on your machine it may be necessary to clean off the insides once ot twice to ensure everything is well mixed.
Taste your mixture. Ripe local strawberries will be sweeter than earlier ones that have travelled. Sour can be refreshing on hot days so see what your mixture tastes like before tweaking. If an extra teaspoon of sugar or honey is needed, now would be the right time to add and blend again.
Transfer the mixture to the popsicle moulds.
Fill to the top, add the tops and place in the freezer.
I don't really care for the tops to my moulds so I place the moulds in the freezer without the tops. Thirty minutes later, the mixture is solid enough to add regular popsicle sticks and they will stand upright.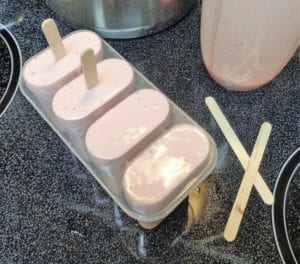 Return to the freezer and freeze until solid.
A little hot water will release the popsicles from their moulds and a few minutes on the counter will soften the treat before serving.
As the berry season arrives, there will be plenty of other options available for substitutions, that can go right through to fall once the fruit is frozen.
Note: If you make popsicles regularly, measure the volume of your moulds and adjust the quantities as needed. You want to end up with the right volume for your personal moulds. Small paper cups or recycled individual yoghurt containers are another option. Don't let lack of popsicles moulds stop you from dipping your toe in the summer treat making water.
Tasty healthy snacks that you will feel good about serving and the kids can easily grab. They also contain protein to support all that running around. Just in time for Memorial Day but delicious any time.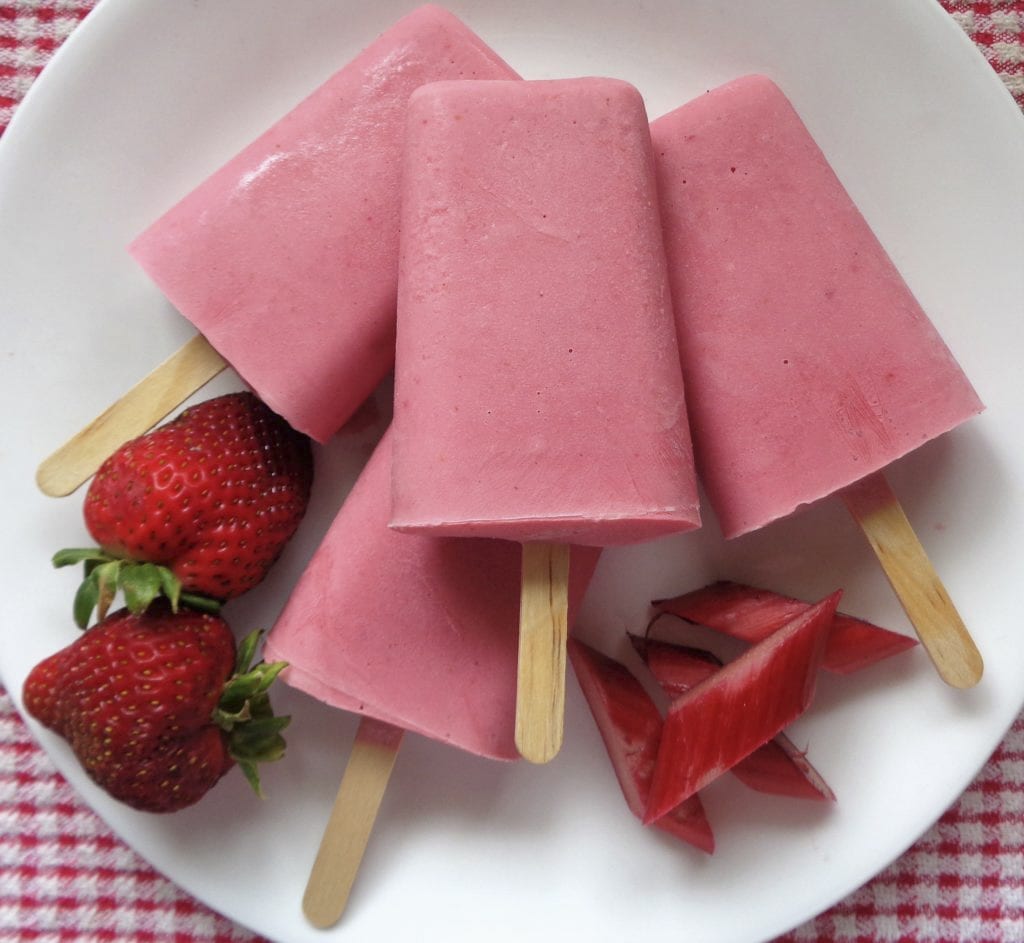 Strawberry Rhubarb Popsicles from My Kitchen Wand