Tiramisu or "Pick-me-up" Cake is a recent addition to Italian cuisine, probably no earlier that 1968 or 1971 depending on the source. The original flavour components are espresso, ladyfingers, mascarpone cheese and cocoa powder but you will find many, many, many variations on the theme.
Truffles are an easy way to make tempting treats with good quality chocolate while avoiding tempering.
What better combination of ideas for gifting than putting them together for a box of Tiramisu Truffles?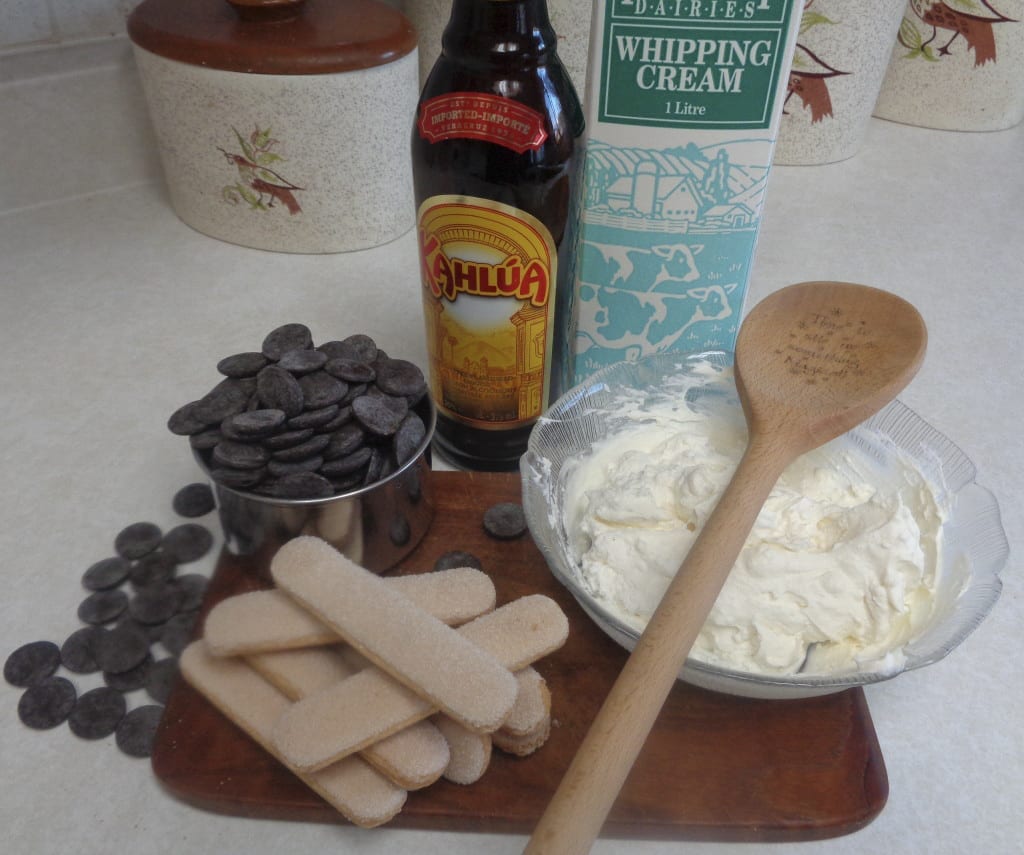 You will need:
8 oz.  dark chocolate, finely chopped
2 Tbsp. whipping cream, scalded
1 cup Mascarpone cheese, room temperature
4 Tbsp. Kahlua
5 – 6 Ladyfingers, crushed
As the ingredients are gathered, think about why you are making this recipe. Who is it for? What is the purpose? Hold those thoughts while washing your hands. I hope you can feel your heart expanding as you travel down memory lane.  Bring your focus into the kitchen, let go of any nigglies getting in the way of being here now and begin.
Take the mascarpone cheese out of the fridge and allow it to come to room temperature.
Start be slowly melting the chocolate over water or in short 30 second bursts in the microwave. Stir between bursts or over water. It is possible to cook chocolate when melting, giving the mixture a granular experience when melting on the tongue so ensure that the melted chocolate is stirred and not overheated.
Scald the whipping cream.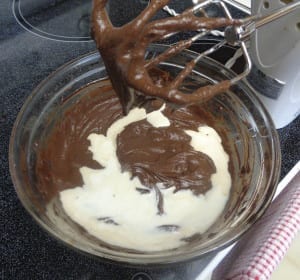 Once the chocolate is melted, give it a final stir and with a hand mixer, add the scalded whipping cream, mascarpone cheese and Kahlua. Mix well, cover and allow the mixture to set up in a fridge for 3 – 4 hours.
Ladyfingers are one of the oldest forms of sponge cakes, said to have been created by the House of Savoy in eleventh century France. They can be used as a light dessert, snack or ingredient in more elaborate desserts such as trifles or Charlotte Russe.
The original recipe has changed little in nine hundred years and is thought to have been carried throughout Europe through marriages between daughters of Bertha of Savoy and the sons of Europe's royalty. It is said that when Czar Peter the Great of Russia and his wife, Catherine,  visited Louis XV of France, they were so impressed with ladyfingers, they purchased the baker and moved him to Saint Petersburg. Today ladyfingers are easily found in a variety of delicatessens,

Place the ladyfingers in a blender or Cuisinart style chopper and pulse until the cookies are pulverized.
Once the truffle mixture is firm take it from the fridge and allow it to warm up for about 20 minutes. Using a spoon collect small amounts of truffle mixture, enough to be rolled into a walnut sized ball.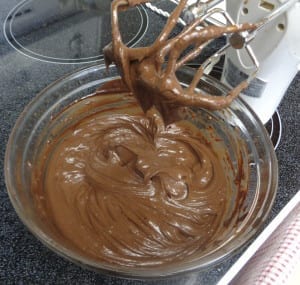 The outside of the truffle mixture will melt as the chocolate is not tempered and your hands are warm. Once in the proper shape drop the ball into the crushed ladyfingers to coat and then transfer to either a chocolate cup or plate. Repeat until the mixture is used up. This recipe will make about 25 – 30 truffles depending on the size.
The ladyfingers will absorb moisture and soften. That is just fine but if you want them crunchy on the outside, roll just before packaging and gifting.
Tiramisu Truffles are a lovely way to say, " I appreciate all you do ". Simple, decadent and impressive. Try offering them as a final course to that special dinner, as a cake decoration or boxed to be enjoyed along with a good book.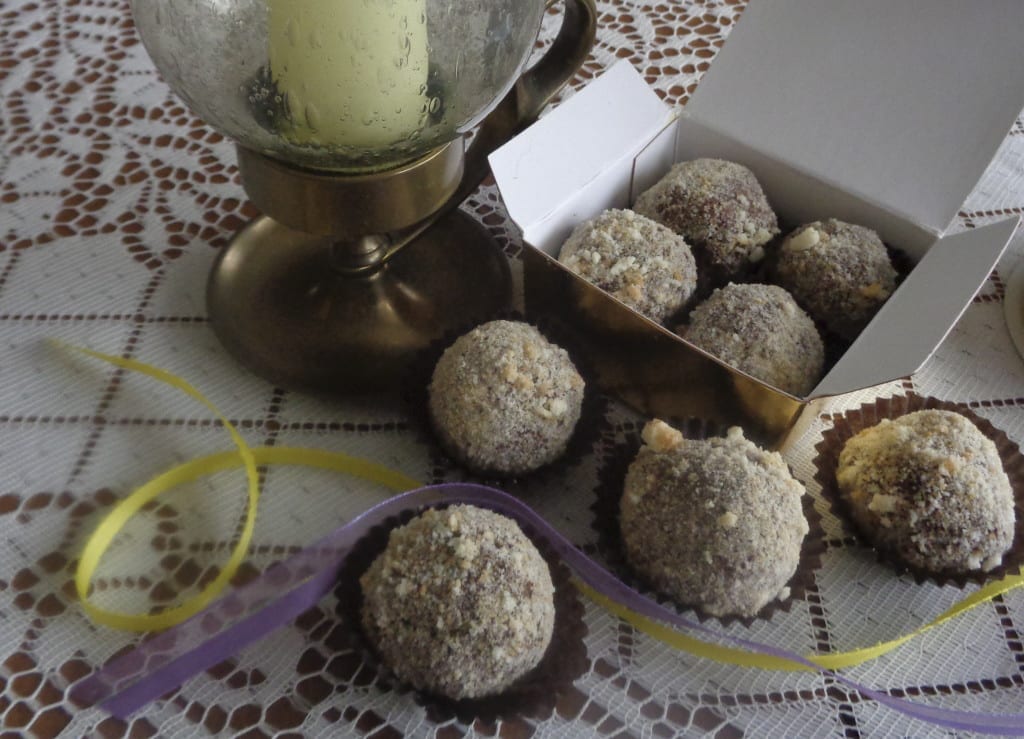 Tiramisu Truffles from My Kitchen Wand