We are into turkey season. In Canada, Thanksgiving is this weekend, November in the United States, followed quickly by Christmas. If you are lucky enough to have leftovers, this is a quick and filling option once the carcass has been used to make stock.
Option two if you were not the lucky one this year is ground turkey and chicken broth. A simple and tasty dinner either way.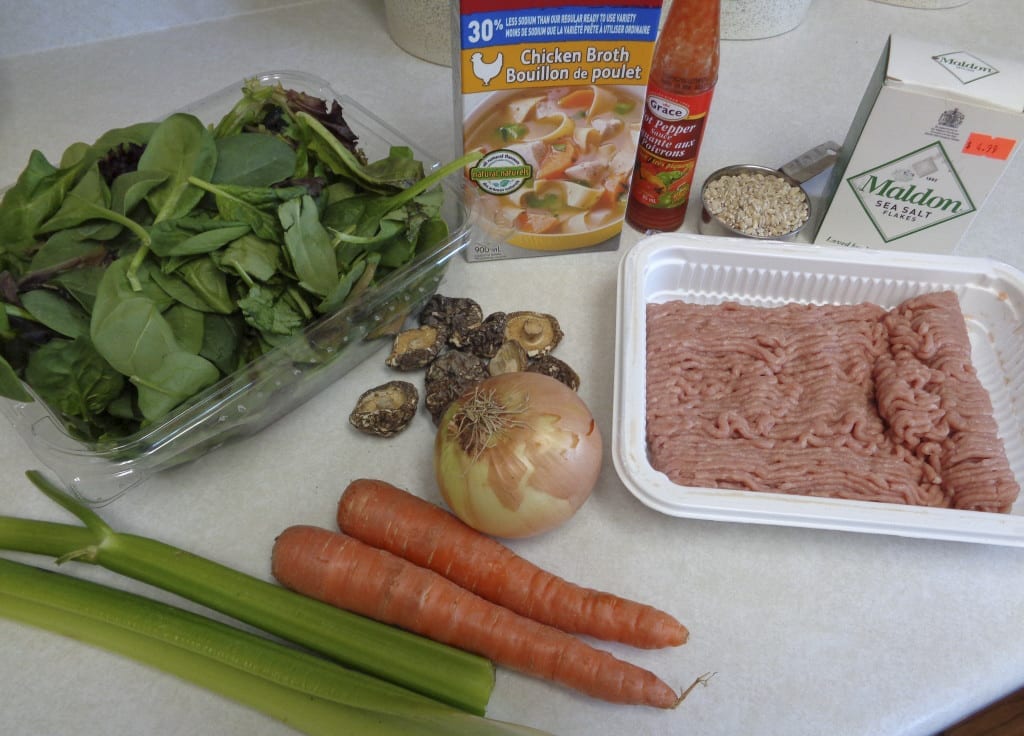 You will need:
1 Tbsp. olive oil
1/2 pound ground turkey
2 carrots, peeled and sliced
1 1/2 stalks of celery, washed, sliced and chopped
1 onion, peeled and chopped
8 cups broth, I used a 6 parts chicken, 2 parts beef combination. It adds colour to broth and was what I had easily on hand
1/2 cup barley
8 dried shitake mushrooms
salt and pepper to taste
hot pepper sauce to taste
2 – 3 cups fresh spinach, sliced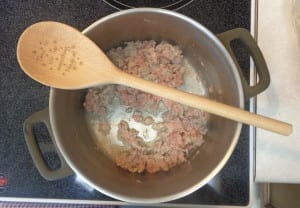 Begin by browning the ground turkey in the olive oil, breaking the pieces of meat apart.
If you are using turkey leftovers, the oil can be used to cook the chopped onion before adding the carrots and celery and the turkey meat will be added with the rest of the ingredients a little later.
Once the turkey has cooked, add the all the additional ingredients, except the spinach and hot pepper sauce. ( If using leftover turkey from dinner, cut into bitesize pieces and add now.)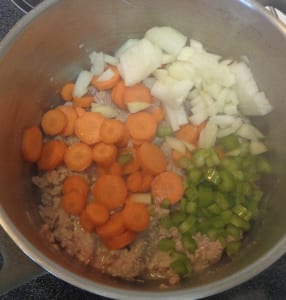 Bring to a boil and reduce to a simmer.
Cook for about 30 minutes or until the carrots are tender, the barley is soft and the mushrooms are hydrated enough to be removed, sliced into 4 – 6 strips and returned to the soup.
Taste the broth and add additional salt, pepper and hot pepper sauce to suit your taste buds. I like a couple of shakes, just enough to feel the heat and give an internal sense of warmth while still being able to feel your tongue but as always, it is a personal choice.
When ready to serve, chop the fresh spinach into thin strips.
Ladle hot soup into bowls and top with spinach strips. Stir and allow the spinach to begin to wilt slightly before serving.
I really like the bright clean colour of the fresh greens in the bowl. Putting the spinach into the soup and letting it sit in the pot takes away a sense of vitality as the colour goes away.
Serve with crackers or warm biscuits although for many the barley will be more than enough to create a sense of fullness. A simple meal for a cold winter's night.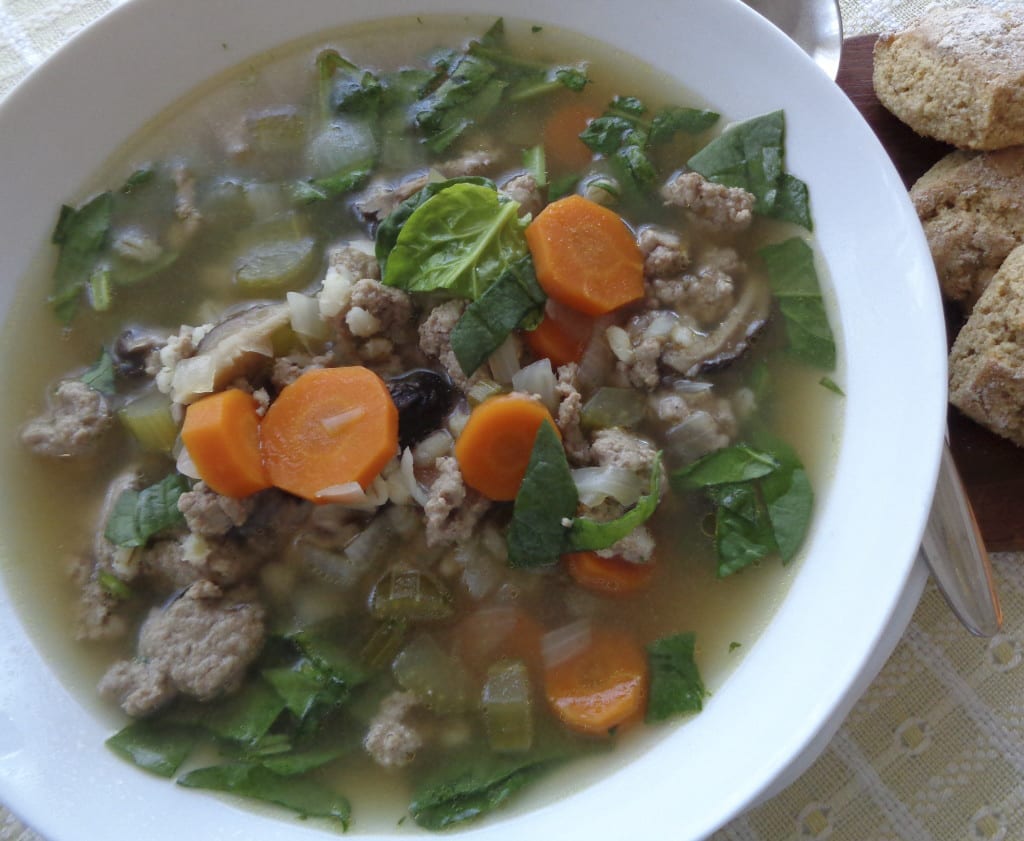 Turkey Barley Spinach Soup from My Kitchen Wand