We eat a fair amount of cauliflower in this house and its pricing in this part of the world is volatile. Keeping your eyes open for a good deal is always helpful and getting more than one meal out of a head is a bonus. This, once again, comes through the German side of my family, the source of a number of my getting more out of less dishes. The experiences of the 1940's have been passed along through generations and are coming in helpful again.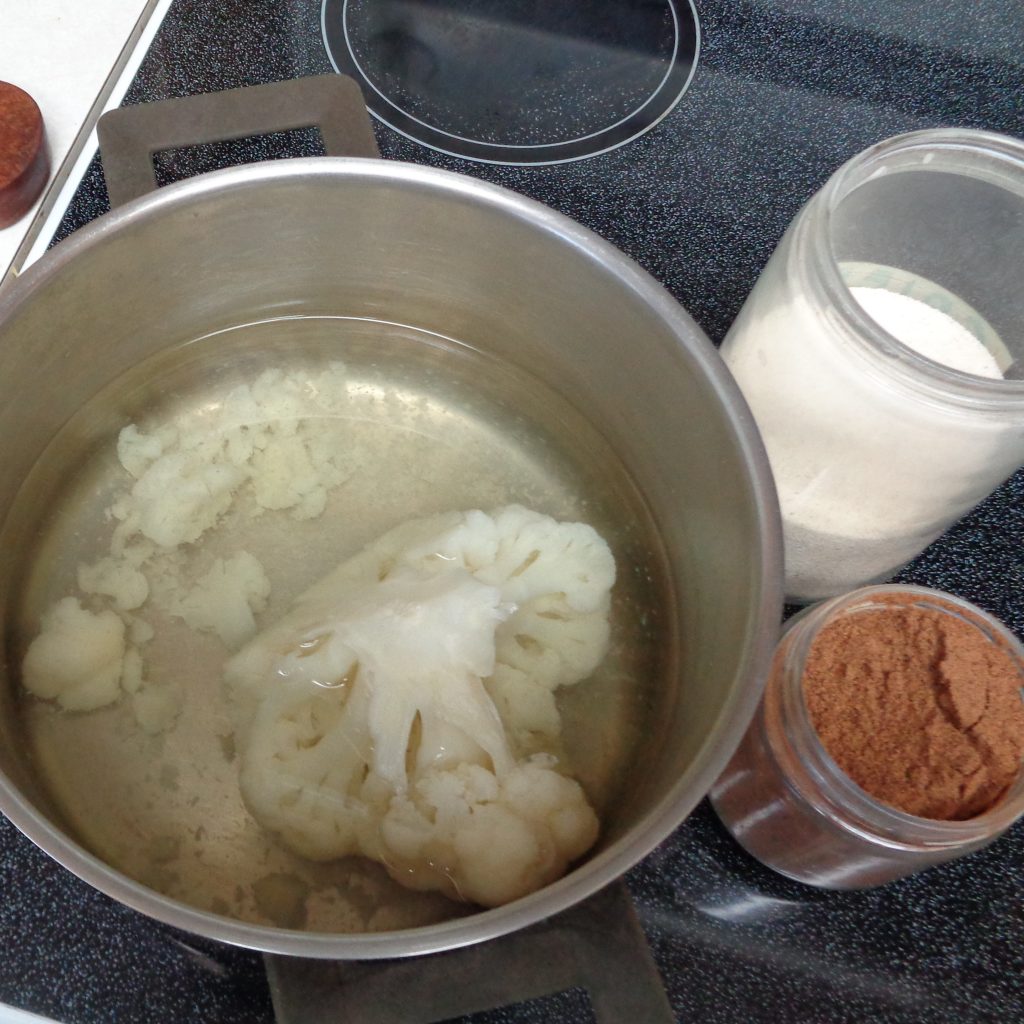 You will need:
The left over salted cooking water
a couple of pieces of cooked cauliflower, under a cup
1/4 cup cream of wheat
nutmeg
maybe more salt
Close your eyes for a moment, and taking in a deep breath, stop and hold still for a moment before slowly releasing that breath. Exhale as much air out as you can because it is the depth of the release that determines how much air can be brought back in on the next breath. As air leaves the body, name and let go of all the concerns you can. Repeat, repeat and begin.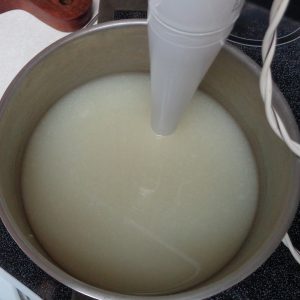 Usually, in this house anyway, cauliflower is cooked whole in boiling salted water. When there are leftovers it is like the first picture above, big chunk and little extra pieces in the water it was cooked in.
Begin by heating the left over water with the cauliflower.
Using an immersion blender, puree the cauliflower in the water and bring to a boil.
Pouring everything into a blender and pulsing a few times before heating is also an option.
Either way, puree the cauliflower and then heat in the water until simmering.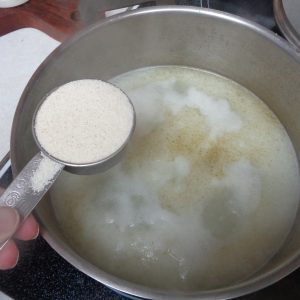 Once the mixture has come to a slow boil, sprinkle in the cream of wheat and allow the grains to cook.
The soup will thicken as the cream of wheat cooks.
If you would like it thicker just add a little more cream of wheat.
Taste and add salt if needed and then finish with nutmeg to taste.
Serve hot as a full meal or in a cup with a sandwich. Works for lunch or dinner or as a warm up snack on a cold day.
Cauliflower is naturally high in fiber which assists digestion and supports weight loss. Additionally B-Vitamins, antioxidants, phytonutrients and choline, much needed for learning and memory, are available in cauliflower.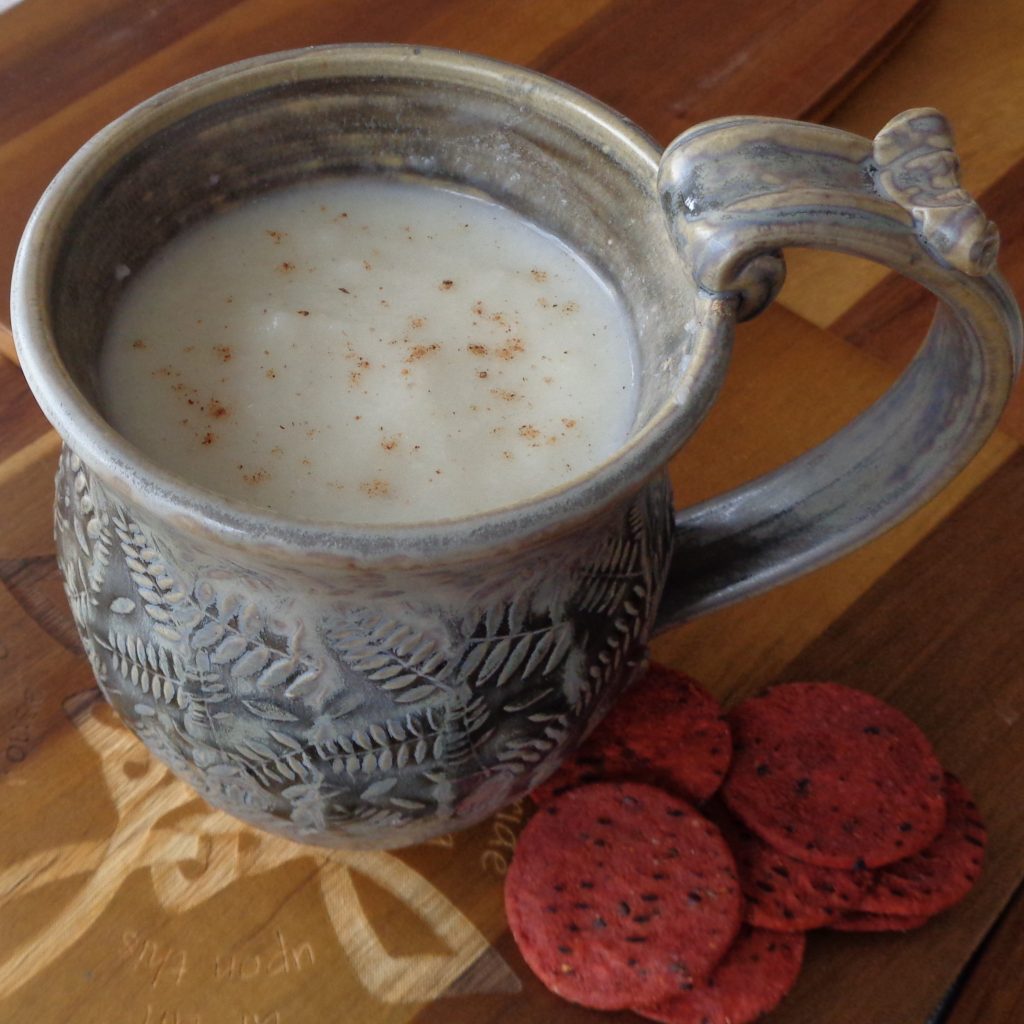 Cauliflower Cream of Wheat Soup from My Kitchen Wand