When summer is closer to fall we start looking for earthier flavours and this ganache will definitely fit that description. Herbs de Provence is generally a mixture of herbs commonly used in the south of France. They usually include savory, marjoram, rosemary, thyme and oregano with lavender leaves sometimes added for the North American market. Each company creates its own blend so their will be some differences and checking out the ingredient list is helpful.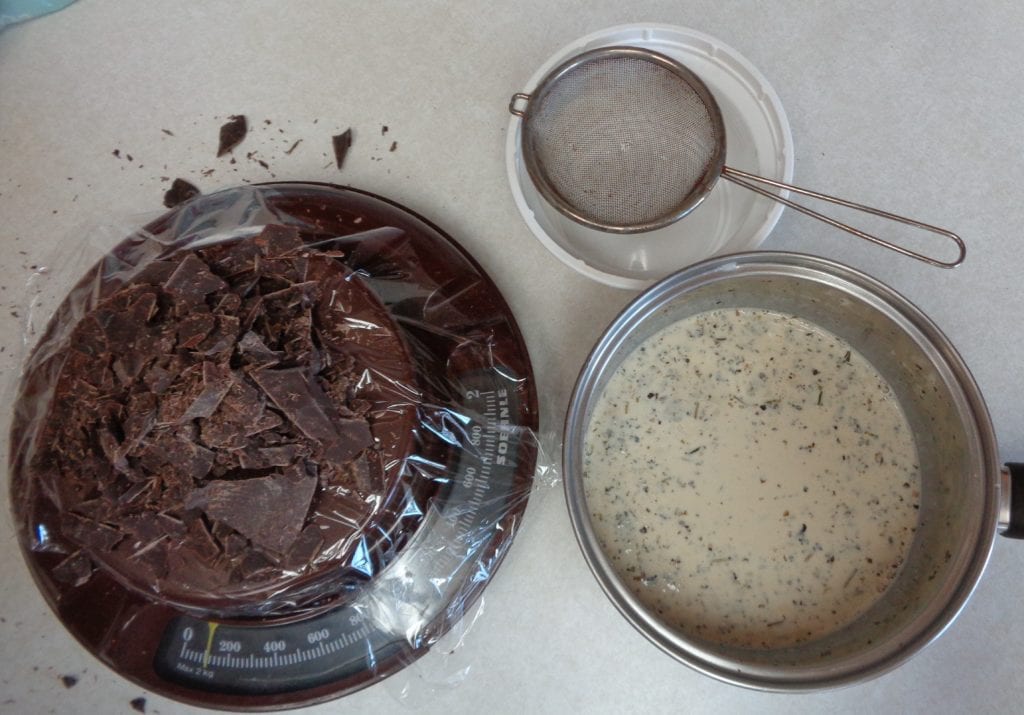 You will need:
1/2 cup whipping cream
1 Tbsp. herbs de Provence
4 – 8oz. dark chocolate
It is a blessing that we have both the European herbs and South American chocolate available to use in the recipe. Today, with all the commercial transporting it is a very small world but I was interested to read an article about Potosi, Bolivia in the 1600 hundreds the other day that reminds me the world has been small for a long time and that humans have been trading for thousands of years more. Find a place of gratitude for the abundance of the planet, welcome the compassionate spirits and begin.
Using 4 ounces of chocolate will give a ganache with a good consistency for spreading between cake layers. It is tasty served warm over rum flavoured ice cream as seen below. Eight ounces of chocolate will create something firmer that works well rolled as a truffle chocolate.
I will admit that I used 2 tablespoons of herbs when making this batch. The stronger flavour was a bit of a shock to some systems as there was no extra sugar added and it was dark chocolate but everyone in class went back for more. There was just enough sauce left to get a picture.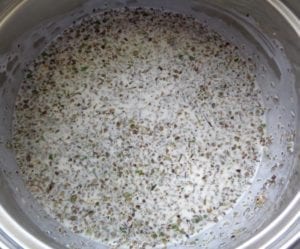 Place the dried herbs and whipping cream into a small pot and scald. To scald is it to bring the temperature up to just under simmer.
Take the mixture off the heat and let sit for 30 – 60 minutes before straining out the herbs and combining with the melted chocolate.
Stir well as the chocolate will seize before combing with the water based whipping cream.
Pour into a small container and store in the fridge to thicken unless being used as a pourable sauce.
This technique can also be used for making Earl Grey truffles. Use the larger amount of chocolate ( possibly milk chocolate) and place two or three tea bags Earl Grey tea in the whipping cream instead of the herbs de Provence.
If you like robust, not  sweet, earthy flavours, this one is worth a try. Use it between cake layers, on cupcakes, over ice cream or pudding or just by itself, rolled in chocolate, cocoa or toasted chopped nuts.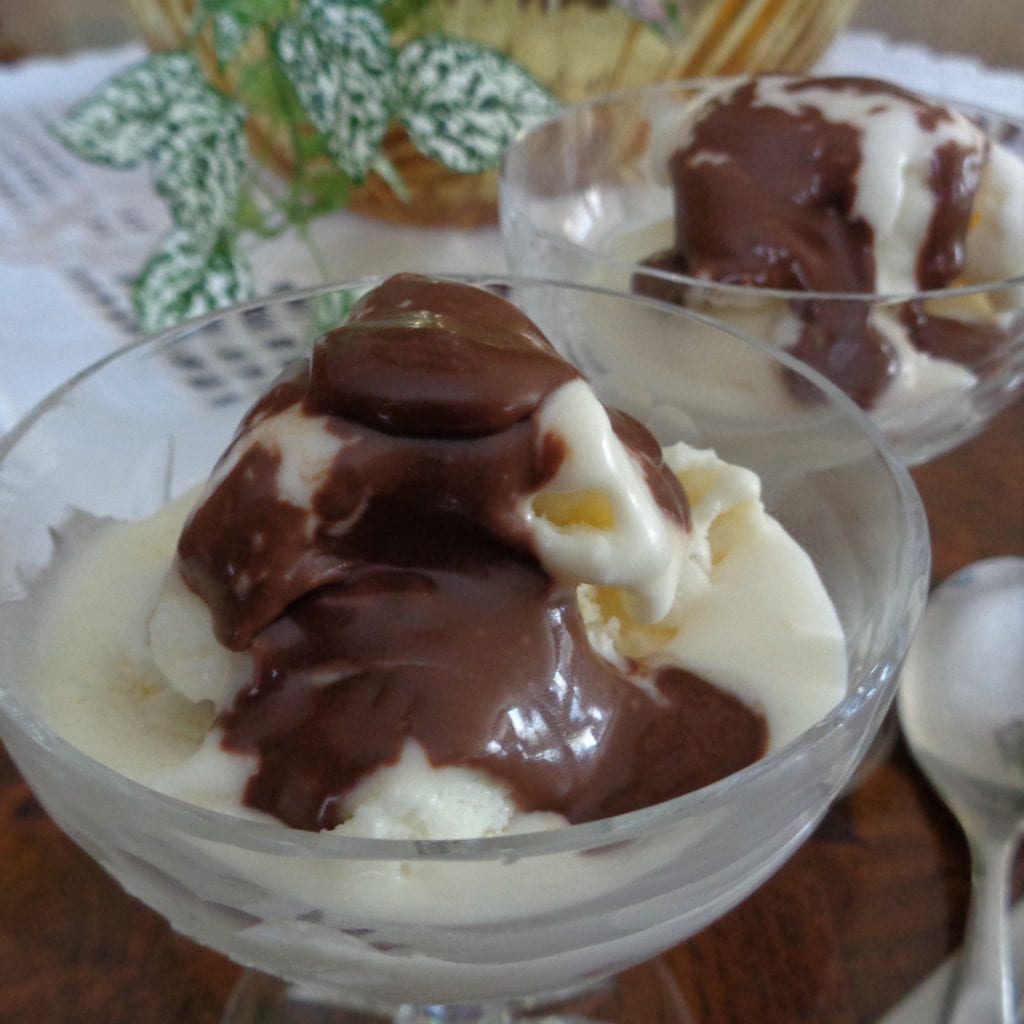 herbs de Provence Ganache from My Kitchen Wand