Monsters are part of the fun at Hallowe'en. Potentially scary things have always been a big part of the evening. Fright nights, scary movies, zombie hordes and other delights to get the heart racing.
The biggest mythical monster is the Kraken, a humongous octopus that used its tentacles to drag ships underwater so it could devour entire crews. If dragging wasn't working the kraken could swiftly swim circles that would create a whirlpool, sucking the ship into oblivion.
Sounds like a perfect Hallowe'en treat!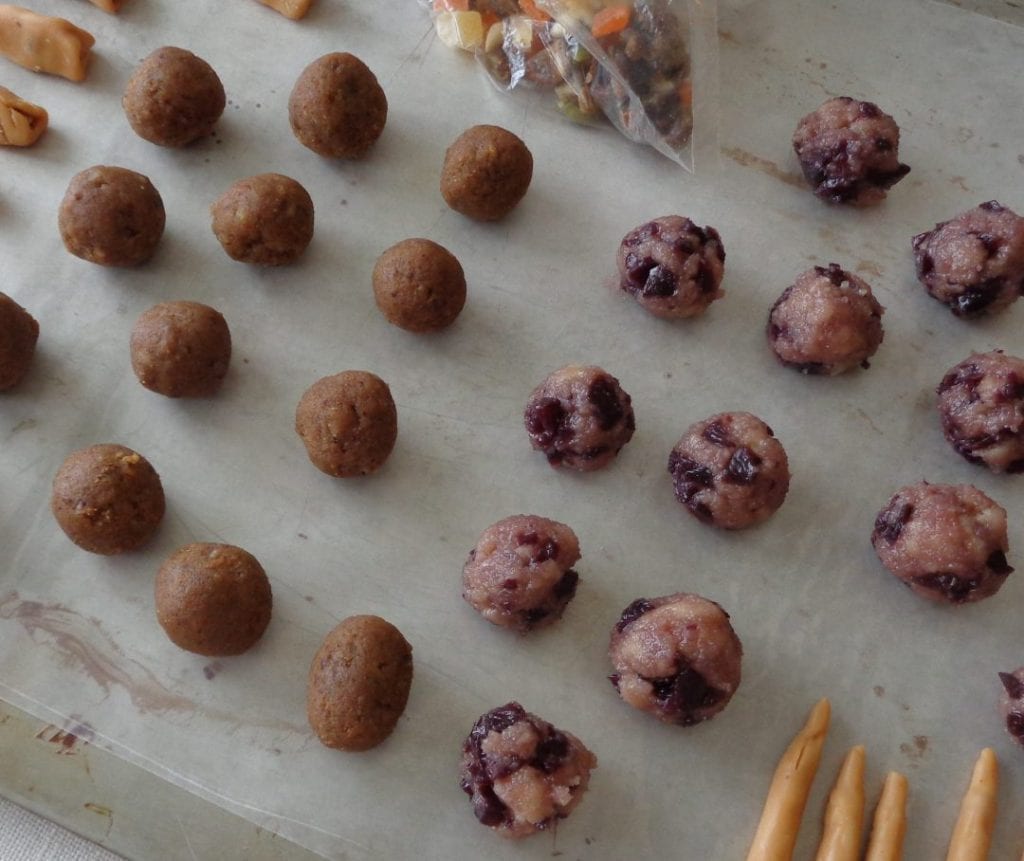 You will need:
melted dark chocolate ( Yes, I used a mix in the pictures but what monster wants to give up the element of surprise from the dark?)
filling for the body ( more on that in a second or two )
Something small and edible that can be used for eyes
piping bag with small hole
There are two options in the chocolate department. One is melt, stir and use confectionary coating. The pellets are made with palm oil, do not need to be tempered, stay melted longer, work well when having fun with kids and cost less than couverture chocolate. Option two is couverture chocolate which contains cocoa butter, will need tempering, has a shorter liquid stage ( especially dark chocolate ), which means more focus and less fun and will be more costly. It also tastes better and will need a piece of marble for the tempering. If you would like to know more about tempering here is a link to step by step instructions.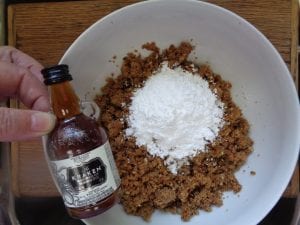 The krakens will need a filling for the body.
Marzipan is an option as is crumbled spice cake/pumpkin loaf with Kraken rum. (2-3 cups crumbles, 1/2 – 1 cup icing sugar and 1 mini bottle of rum. Squish together and taste. Adjust as needed and roll into bodies or small balls if just finishing off as chocolates) Caramels soft enough to manipulate will work too.
The choice often depends on age and personal taste. Making the body from only chocolate makes the finished monster a little too hard to bite.
Octopuses are very fluid so free form works just fine when forming the body. It is best though if it is not a round ball. Something more the shape of a egg or a hazelnut works well as does the shape below.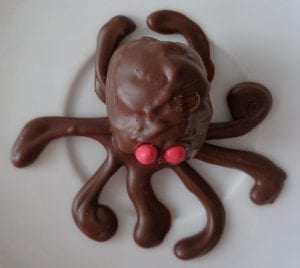 Another tip is not to create the legs as evenly spaced arms. They generally are off balance as in the picture to the right.
Note also that the tentacles are not straight and that in some places (on the left) it is possible to see the places where the tentacles come together just below the body. That is a more life like interpretation than the right side of the picture where the tentacles look a little more like spokes on a wheel.
The skin of an octopus can be smooth or bumpy so extra bits here and there are perfectly fine. This is about having fun not being anatomically correct which makes the project perfect for children of all ages.
Decide on your filling of choice roll and form the bodies. Place the undipped bodies on a wax paper lined tray as seen in the first picture.
When your chocolate is ready for use, cover/roll each body with dark chocolate. Let any excess chocolate drip off and then return it to a clean space on the prepared tray to harden.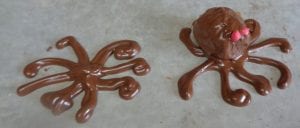 Once all the bodies are done it is time to make the bottom section.
Transfer the melted chocolate to a piping bag with a small tip or a sandwich baggie that has a small bit of the corner clipped off. If using couverture, it may need to be retempered so it is fresh for piping.
Pipe the tentacles onto a piece of wax or parchment paper on a cookie tray. Before the chocolate dries, add the body, (which has dried) and place two eyes onto the top front edge of the body. If you find that your tentacles are dry before you can add the body, a little extra melted chocolate on top will act as glue. Tiny candies, larger dragée or bits of candy coated chocolate will work for the eyes. Red and green are good colours for evil eyes.
Let your krakens sit until properly dry and solid in a cool place. Devour at will or with Mom's permission.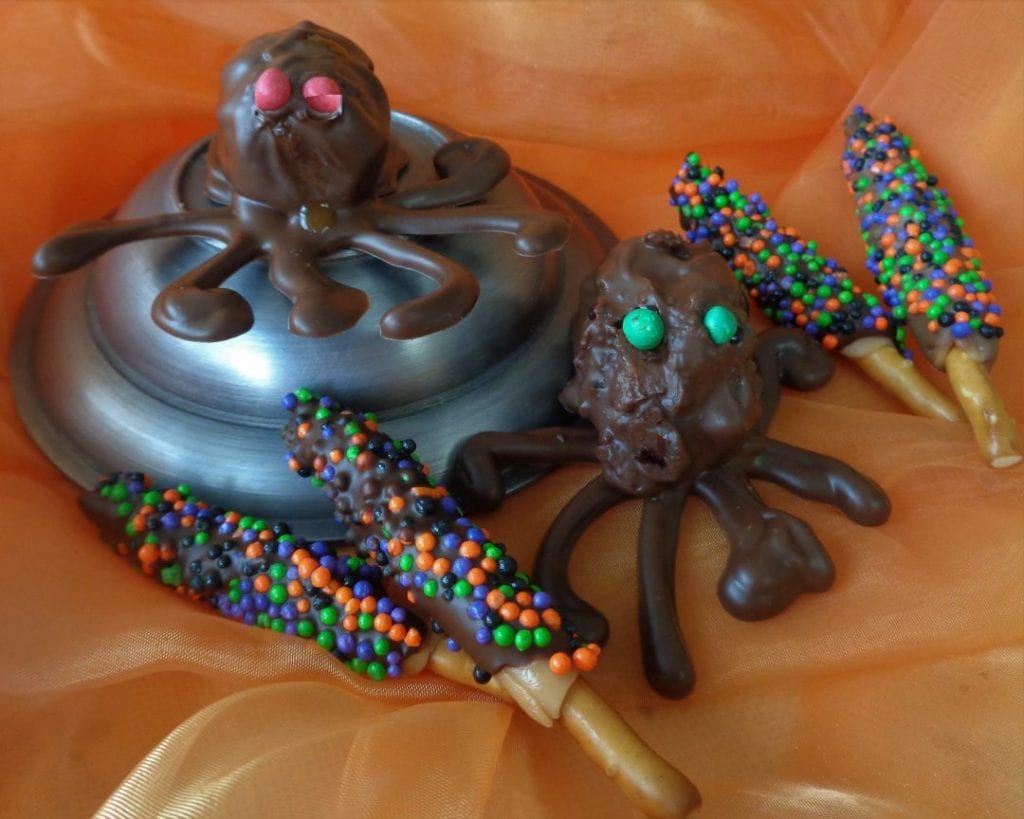 Kraken au Chocolat from My Kitchen Wand