Not all beets are served pickled and cold.
This tasty option makes a nice hot side dish for two or three. Also connected to love and passion, beets are something legends say Aphrodite ate to sustain and grow her beauty.
Sharing any meal, prepared with love is a ritual all on its own as the energy within all lovingly prepared dishes brings vitality to those that consume it and eating it consciously can bring a whole new experience to the dinner table.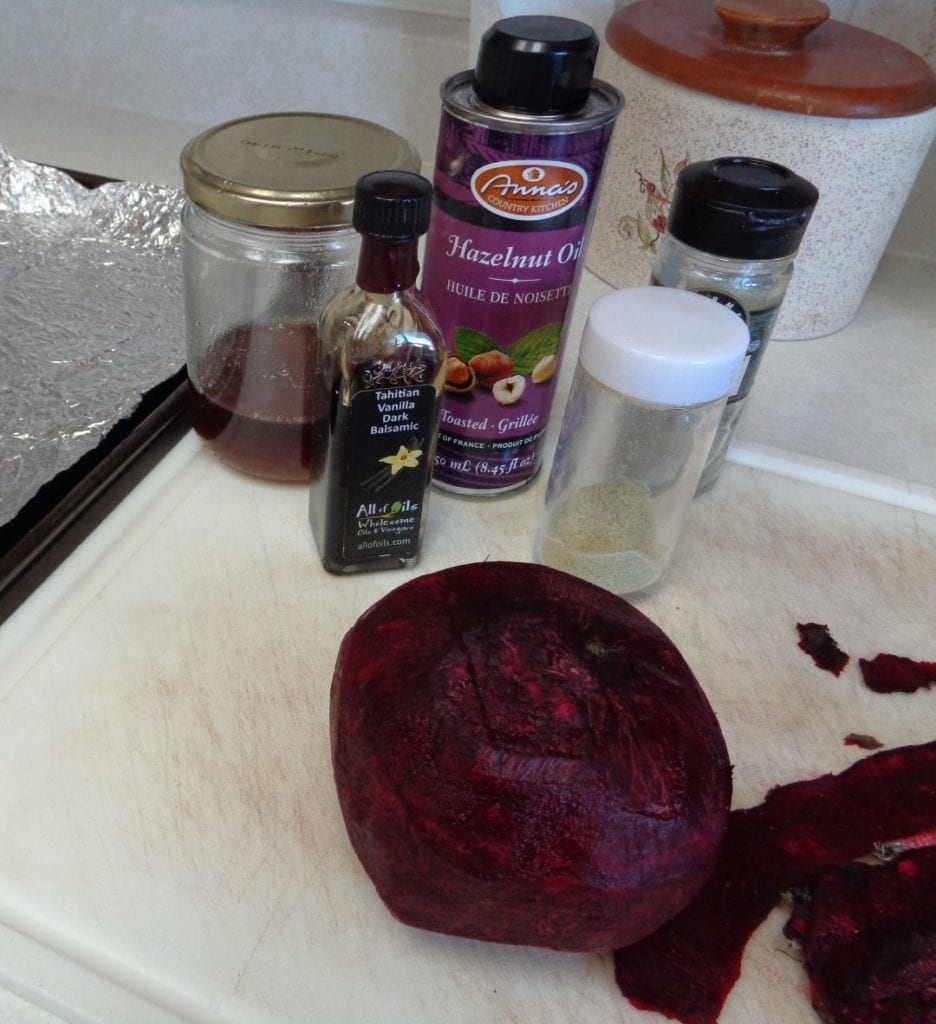 You will need:
1 large fresh red beet
1/2 tsp. herbed salt
1/2 tsp. white pepper
1 1/2 Tbsp. hazelnut oil
2 Tbsp. balsamic vinegar
1 1/2 Tbsp. evergreen infused honey
1 tsp. chopped fresh parsley, thyme or cilantro
Witcheslore.com writes, "It is important to make your time in the kitchen, preparing dishes for yourself and your loved ones, a pleasurable time, your energies are integrated with the energies naturally contained in food. Every time you prepare a meal you have the opportunity to create positive changes in your life, each meal can be a magic ritual with love, health, happiness, and protection within the foods you eat on a daily basis. " Bring your focus into the present moment. Let go of anything blocking your feelings of love. Clarify your intentions before commencing. Begin.
Preheat oven to 350 degrees F. Line a cookie sheet with a little foil for easy clean up.
After peeling the beet, cut it into cubes of about 1 1/2 inches in size.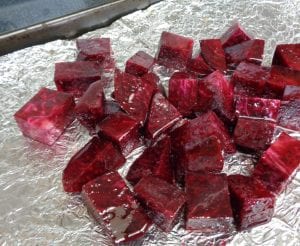 Toss the beets with the salt, pepper and hazelnut oil. This is an excellent way to use the
herbed salts
from a previous post. A nice sea salt will work too.
Spread out the beet pieces into a single layer for even roasting. Toss occasionally over an hour.
Once fork tender, drizzle roasted beets with
infused evergreen honey
and balsamic vinegar. Taste and adjust as personally required. Again the infused evergreen honey is from a previous post but using an alternate honey is also possible.
Add a splash of green with chopped parsley, cilantro or thyme and serve hot.
Doubling and tripling as needed is not an issue but be sure to stir larger batches well to cook the beets evenly or use multiple lined cookie sheets.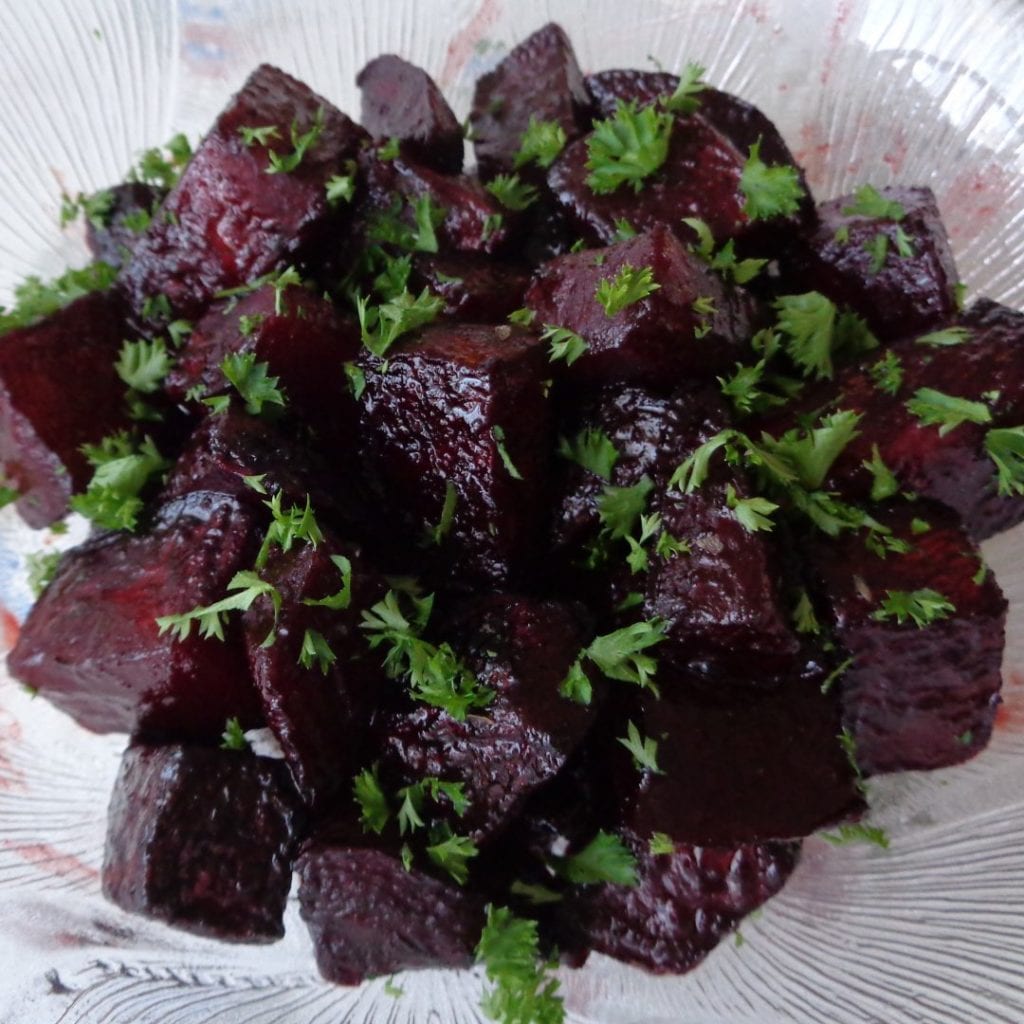 Roasted Beets with Hazelnut Oil, Evergreen Infused Honey & Balsamic Vinegar from My Kitchen Wand