Speculaasjes, Spekulatius, Spekulazius, Speculaas or Speculoos (depending on where you live) are a Northern European brown sugar shortbread cookie made with a combination of cinnamon, nutmeg, cloves, ginger, cardamom and white pepper. Very much like a pumpkin pie spice mix with a little kick.
You might know them better as Dutch windmill cookies as a box of cookies comes in many shapes, one of them being a windmill. The picture to the left is of traditional hand carved molds and you would rarely see cookies of this detail today.
Some cookies also come with sliced almonds. Although the cookies can be found year round they become more popular towards the end of November/beginning of December when St. Nicholas Day is just around the corner.
They are also the second flavour of our fall ice cream mini theme. It is a gentle combination that will go well with baked apples or warm gingerbread cake by the fire after a lovely walk through the falling leaves.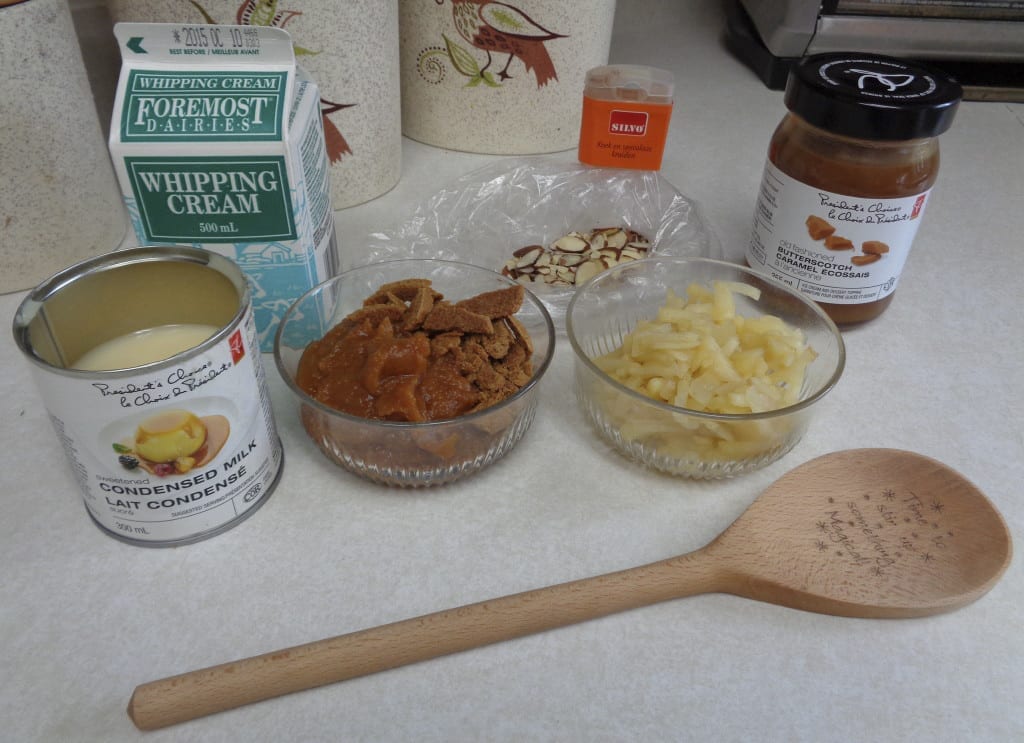 You will need:
2 1/2 cups whipping cream
1/2 can sweetened condensed milk
2 Tbsp. Speculaas spice
1/2 cup slivered almonds
1/3 cup almond butter (optional)
2 Tbsp. brown sugar (optional)
or possibly Speculaas Cookie Spread
Start by letting go of all the extraneous things flitting through your mind. Bring your focus into the kitchen while washing your hands, allowing the warm water to gently take away the challenges of the day. Pop on an apron so signify a change of intention and invite the compassionate spirits to join you in the kitchen. Take a deep clearing breath or two and begin.
Whip the whipping cream until soft and then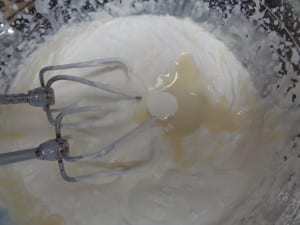 firm peaks form. Pour in the sweetened condensed milk and continue whipping until mixed. Clean out the milk container and put the last drops into the bowl with the whipped cream mixture. Sweetened condensed milk is thick and it will need some help to empty fully from the can.
Add the spice mixture and sliced almonds and mix gently.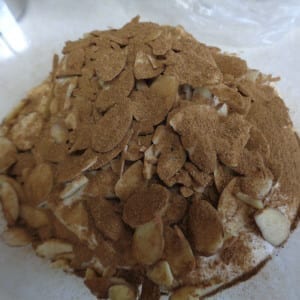 In a dish mix the almond butter and brown sugar, if using, together. This added flavour thread can also be just the almond butter if you prefer to leave out the extra brown sugar. It is also possible to leave both out entirely if there is no almond butter handy. Another option would be Speculaas Cookie Spread. I have not seen it for sale in Canada but a friend brought a bottle back from Trader Joe's last year so I know it exists.
Transfer the mixture to a freezer safe container.
If you are adding the almond butter, create threads in the container by putting a layer of the whipped cream mixture at the bottom and dribbling the almond butter mixture between additional spoonfuls until everything is used up. Freeze until firm.
To serve this iced dessert, take it out of the freezer about 20 minutes before serving to allow the mixture to warm and soften. This fall treat was drizzled with a teaspoon or so of melted dark chocolate and a few extra chopped almonds to take your nut lover to a happy place.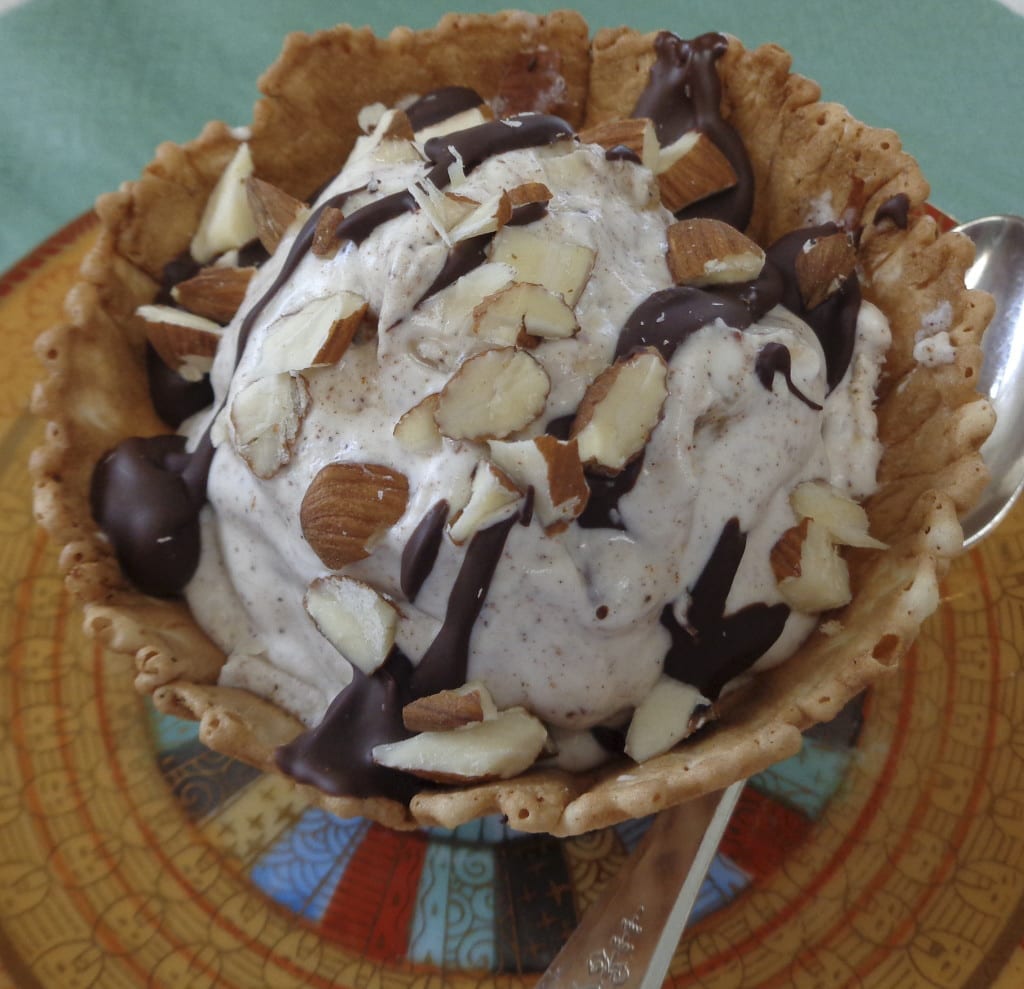 Spiced Almond (Speculaas) Ice Cream from My Kitchen Wand