This one of those brilliant ideas that popped into my head as I was looking at waaaay too much leftover stuffing and turkey carcass last week, only to find that it is in no way an original idea. I am however going to post this just in case it is new to you.  If the main ingredient of your stuffing is not breadcrumbs, some tweaking may be required.
The chances of anyone roasting a turkey in the next month might be slim, but tuck the idea away for future use. I am now
planning
on making extra stuffing next time the roaster comes out and all my leftover stuffing is in freezer bags of 1 or 2 cups for easy use throughout the year.
While I started with roasted turkey carcass, there is no need to begin that way. A batch of soup from boxed chicken stock, also cooked up tasty dumplings in the broth.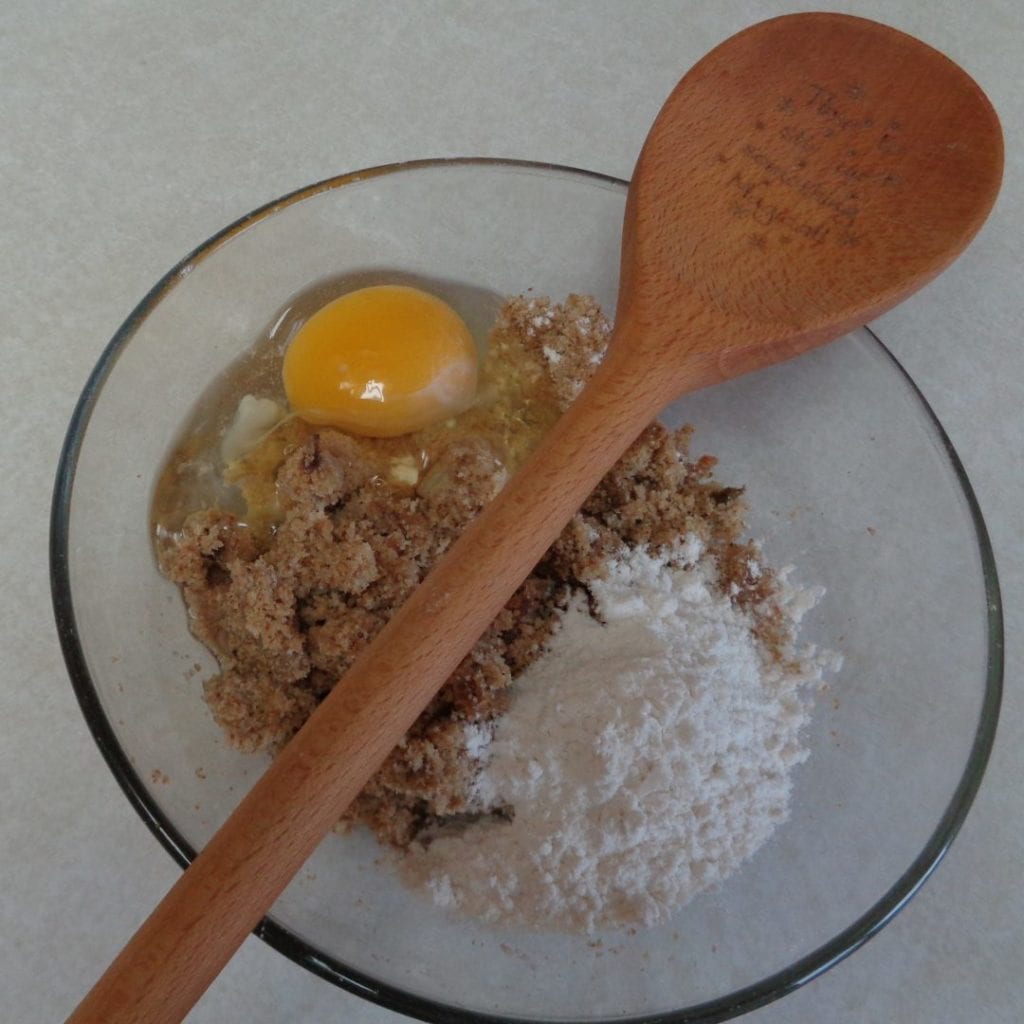 You will need:
1 cup stuffing
1 egg
2 – 3 Tbsp. flour
extra fresh herbs if easily attainable.
Deep breath, hold…. and release. Repeat until you feel centered. Bring together your ingredients and remembering to hold your intention clear, begin.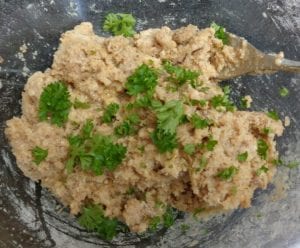 Mix together all four ingredients.
I happened to still have some fresh parsley in the garden so chopped some up to add a little extra colour and flavour.
Form balls by hand and drop into the boiling soup broth.
Once cooked they will float to the top.
One cup dumpling mixture makes about 10 walnut sized dumplings.
I also made small ones for my step-mother so that there was no need to cut a dumpling before eating, it would fit easily on a spoon and go into a mouth in one piece. Probably a good idea if you have young ones around as well.
This is a very simple turkey soup with carrots, yams, leeks, celery, shallots and corn, kicked up a notch with tasty stuffing dumpling. Any poultry soup that you create with broth can also be used.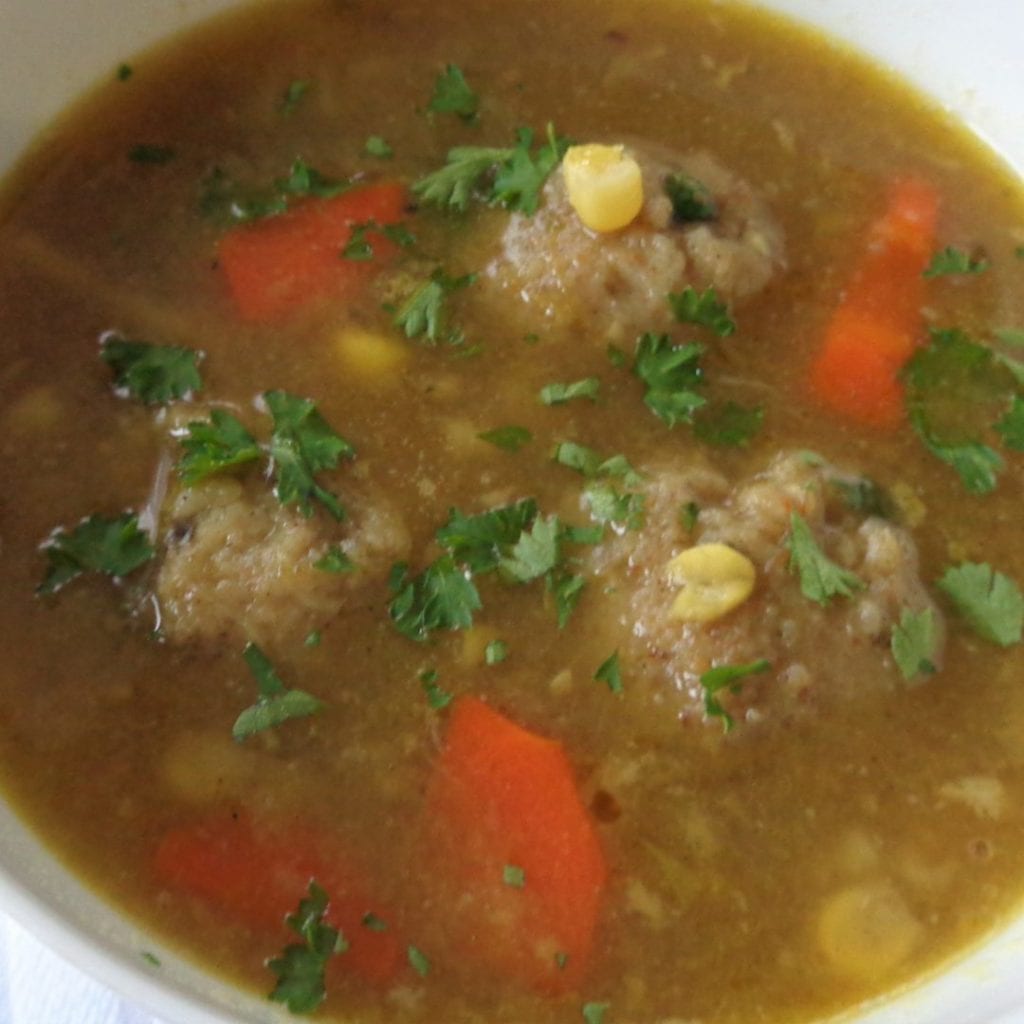 Stuffing Dumplings from My Kitchen Wand