As we head towards the end of summer, the vine-ripened field tomatoes and basil are perfectly paired in this light and tasty soup.
Large beefsteak field tomatoes have wonderful flavour this time of the year and that would be my first choice. Delicious fresh with mayonnaise and a little salt on a slice of Sovital bread works just fine for me on hot nights but as we get into cooler evenings something warmer does the trick too.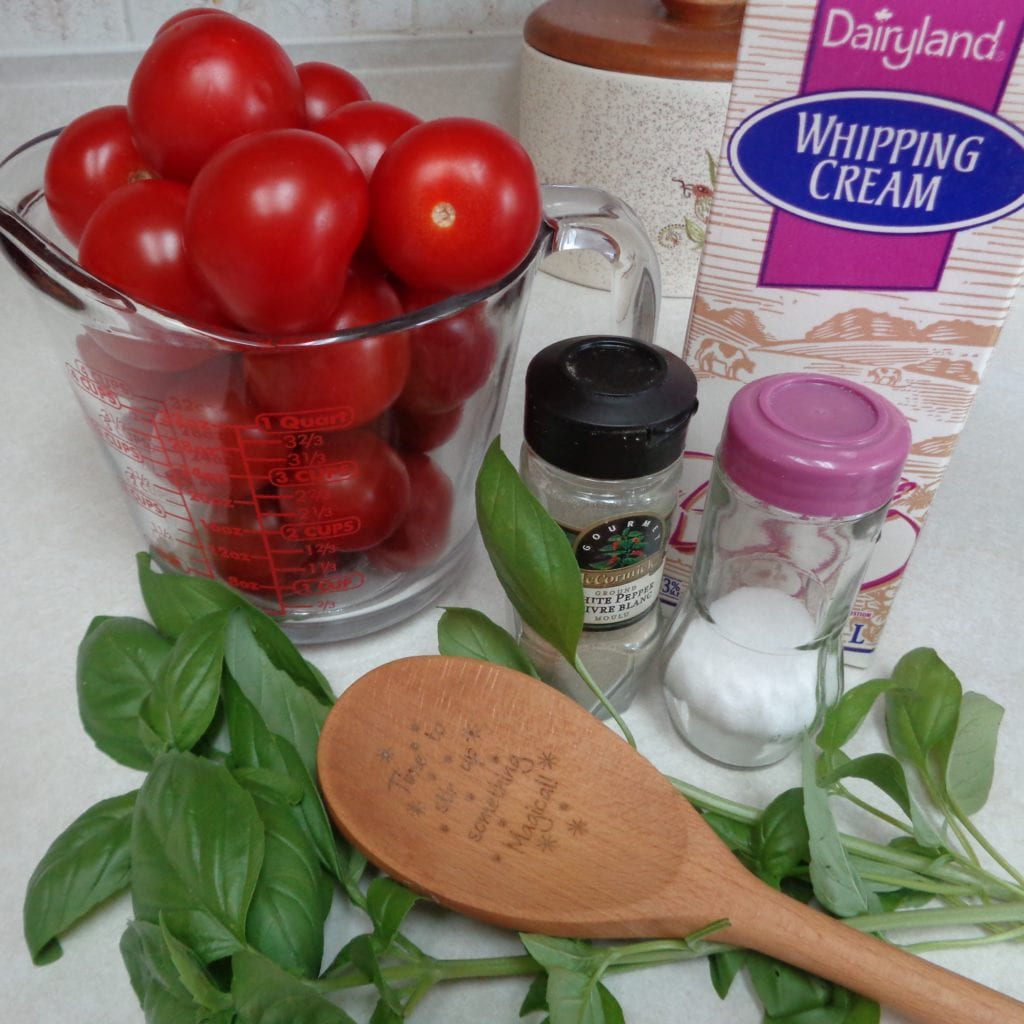 You will need:
5 -6 cups fresh field tomatoes
2 full stocks fresh basil
1/2 cup whipping cream
2 Tbsp. butter
salt and pepper to taste
Gratitude and appreciation for access to all the good things available at this time of the year is a great place to start. Close your eyes for a moment and bring your thoughts into the present moment. Let go of the business of the day and focus on the project ahead. Feel your heart relax and open, invite the compassionate spirits to join you, take a deep breath and begin.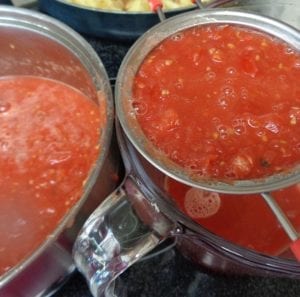 Quarter the tomatoes and place in a pot. I used smaller tomatoes for this batch. If you have large field tomatoes maybe cut the quarters in half again.
Bring to a simmer and allow to bubble until cooked and falling apart.
Once cooked, strain everything through a sieve to separate the seeds and any skin that has not broken down.
One of the health benefits of cooking tomatoes has always been said to be the increased lycopene content.
"Consistent with previous studies, vitamin C content decreased by 10, 15 and 29 percent, respectively, when compared to raw, uncooked tomatoes. However, the research revealed that the beneficial trans-lycopene content of the cooked tomatoes increased by 54, 171 and 164 percent, respectively."
For years that information has just been accepted but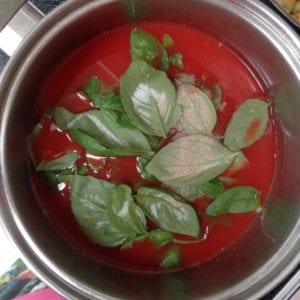 among other thought provoking things, this video is suggesting that in many cases the micronutrient values we expect in our vegetables is just not there because of the quality of the soil they are grown in.
Without getting too depressing, it is a reminder to be aware of where our ingredients come from and how it is grown.
Return the tomato liquid to the pot and allow it to simmer and reduce by at least 30%. There are some recipes that suggest adding canned tomato juice but in the fall, I prefer to use more tomatoes and wait for it to reduce down.
Add the basil and blend with an immersion blender. The colour will change as adding the green to the red will edge it closer to brown tones.
Blend in the whipping cream and butter. Do not let the soup boil.
Add pepper and possibly a little salt to taste and serve hot….maybe with a little crusty French baguette for dipping?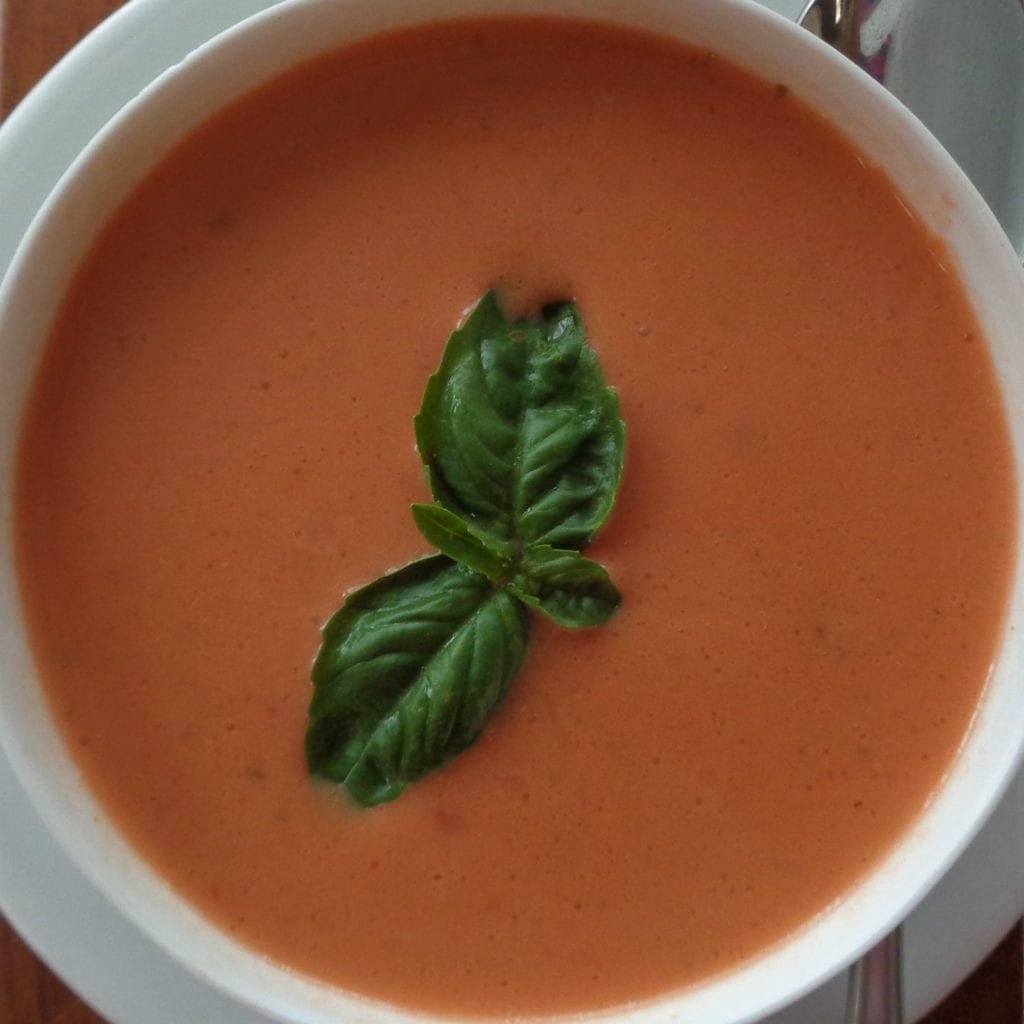 Creamy Tomato Basil Soup from My Kitchen Wand