Chocolate Mint Day is February 19th and if those flavours get your juices going, here are two options. One is Chocolate Mint Cake found here. The other is a variation of a decadent homemade Chocolate Ice Cream, posted earlier this month and located here.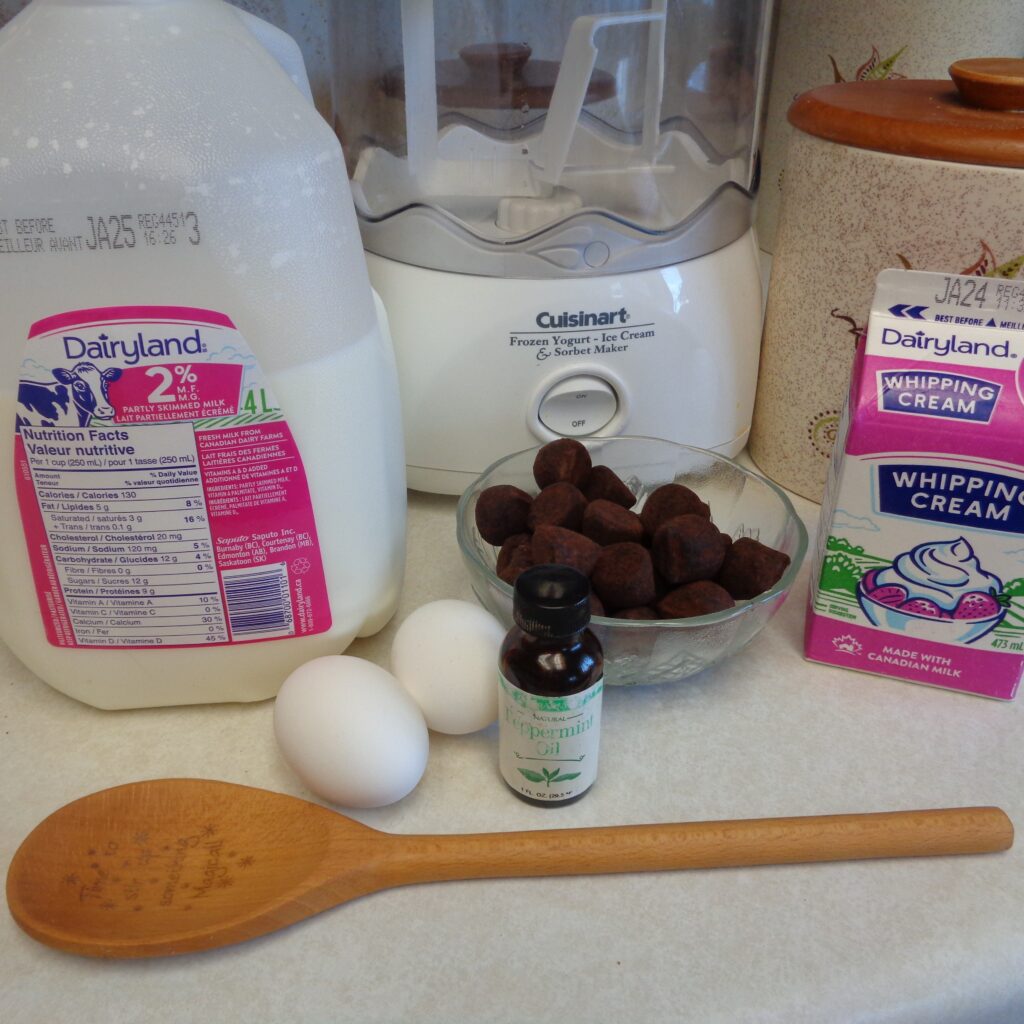 The things I wanted to focus on here are qualities associated with peppermint and the differences between flavouring, extracts, essences and essential oils.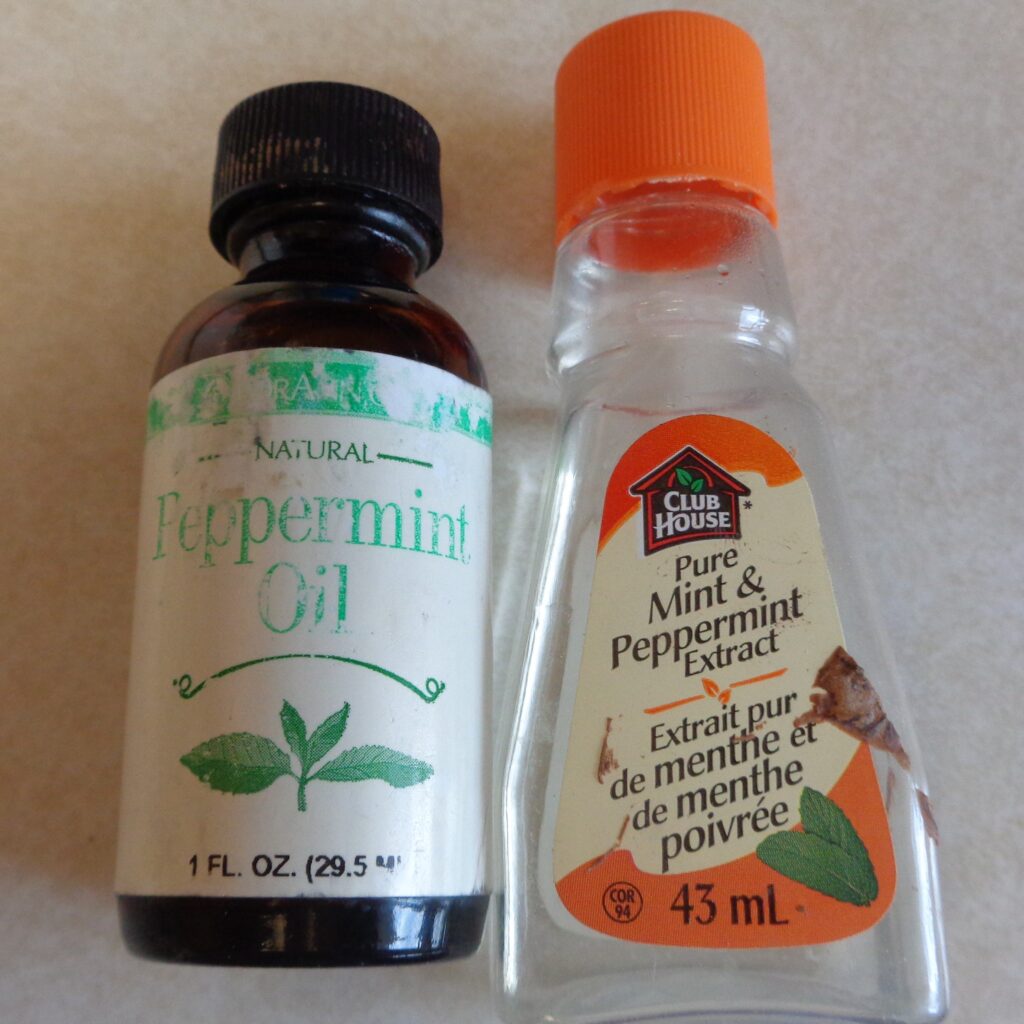 ( Oops!) I can see, now that I have enlarged the picture, that a little more cleaning of labels would have been a good idea. My class supplies get well used.
Energetically, peppermint is a clearing away & clarity bringing herb. Rubbing the oil on your temple or brewing up a cuppa with the dried leaves hold the same intention, to release blocks and see things as they really are. It is one of the reasons it is used to encourage prophetic dreaming. Peppermint is a good choice for clearing space and raising the energy in a dish or room. Something to think about when intentionally adding peppermint to any food item.
Chocolate as always is connected to love.
When planting any member of the mint family. It is best to plant in a pot and keep separate from the rest of your garden as it WILL multiply and spread.
Extract is often but not always, water based flavouring that will work in the ice cream but not so well in chocolates. It can also be alcohol based. It is the least potent flavouring option and I would suggest starting with 1/2 teaspoon, tasting and increasing to the level you would enjoy, Chocolate Peppermint of Peppermint Chocolate.
Chocolates need oil based flavourings so that the chocolate itself does not seize up. Oil based flavourings are more powerful than extract and 1 – 3 drops is most likely all you will need.
Essence are the little bottles that I write about when sharing traditional German recipes. They don't come in peppermint but are up a step in strength. One half of a little bottle is good for about one batch or marzipan or about a pound of flour.
Essential oil is the strongest oil and by far the most powerful. Essential oils are intended for external use and there is much debate about the possible dangers of the internal consumption of essential oils.
So! time to pop back to the original link and enjoy some peppermint chocolate love or choose one of the other two options.
Happy Chocolate Mint Day!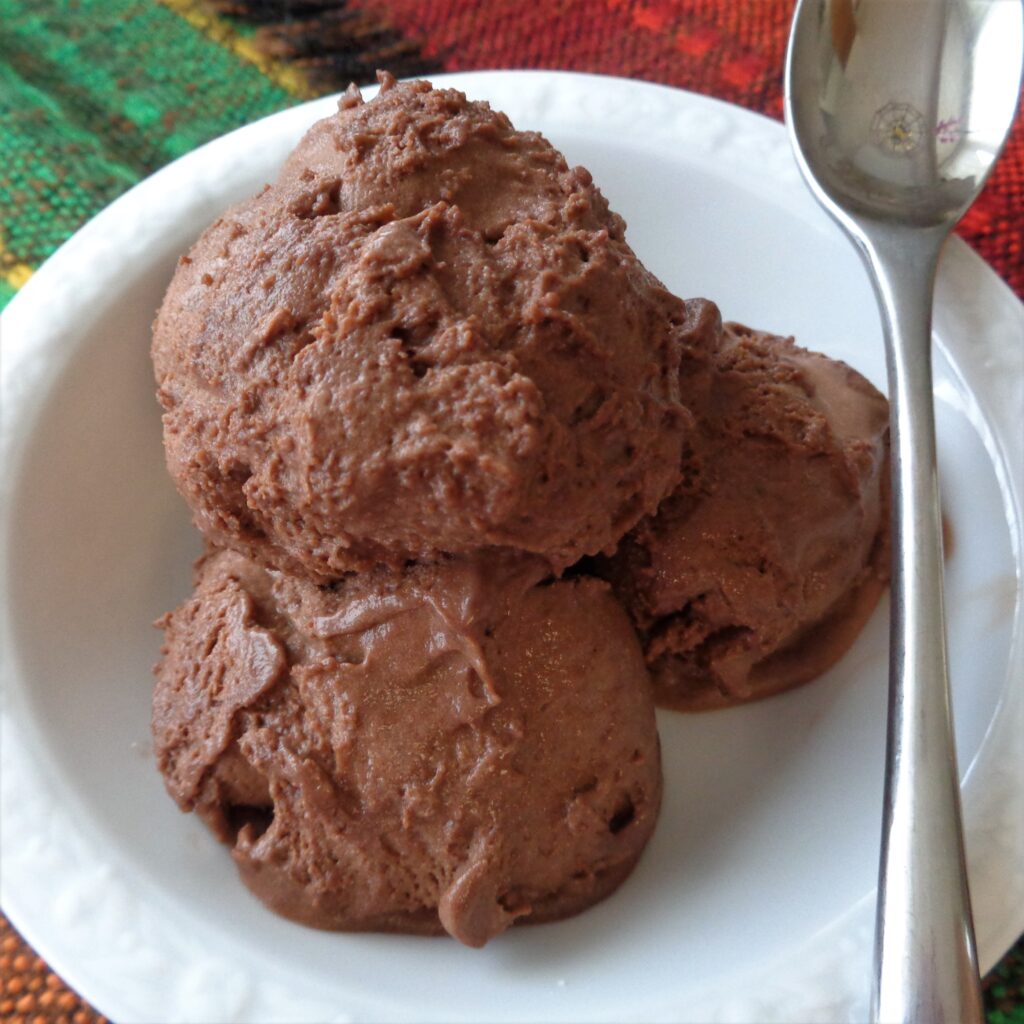 Chocolate Mint Ice Cream from My Kitchen Wand